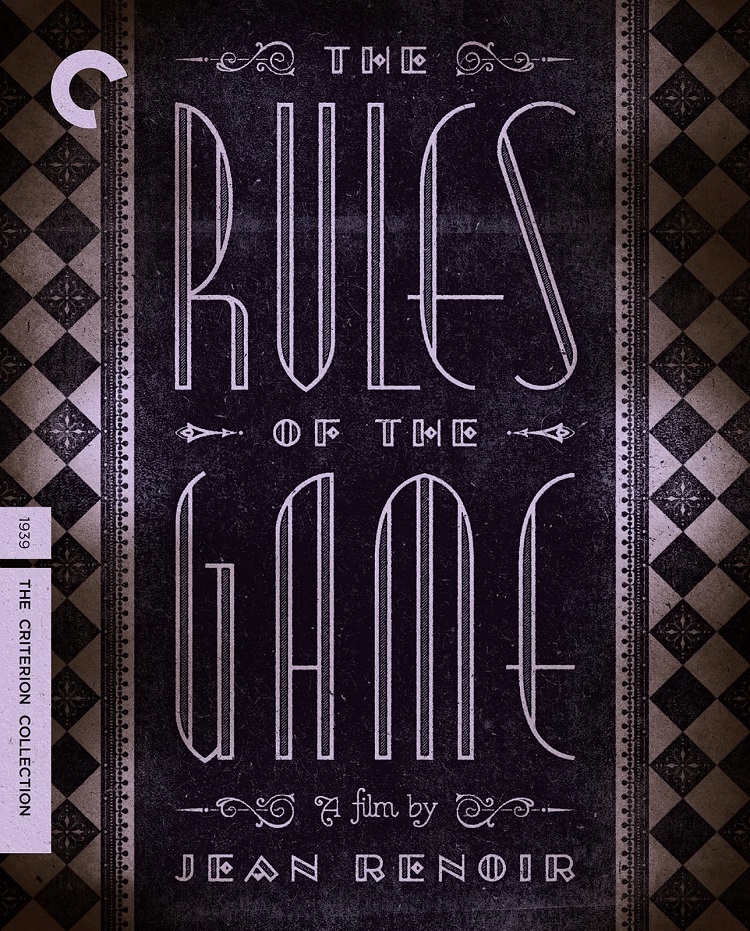 Jean Renoir's still impressive and frighteningly resonant critique of social hierarchies continues to be rightly regarded as one of the most influential films of all-time.
This blazing comedy of manners about the decadence of wealthy characters and the reactions of their staff at a Marquis' country chateau was severely and bizarrely booed by audiences in 1939, and afterwards Renoir cut it down to 81 minutes. During World War ll, the original negative was destroyed. However, in 1959 it was reconstructed using surviving elements with his approval, and this version has hypnotized and inspired filmmakers and critics for decades and to this very day, from Noah Baumbach to Robert Altman, Amy Taubin to Kent Jones, and Paul Schrader to Wim Wenders.
You can see definitely why: its elegant deep focus shots (Orson Welles would blush at these); fully realized cast of delightful and delightfully exaggerated characters, from Andre Jurieu (a handsome pilot), Christine (the woman he loves), Robert (the aforementioned Marquis who happens to be her husband), Genevieve de Marras (the beautiful woman Robert is having an affair with) to Lisette (Christine's lively maid), Schumacher (her husband), Marceau (naive thief who flirts with Lisette), and most charmingly, Octave (an outsider, wonderfully played by Renoir himself); and memorable scenes: the hunting rabbits sequence, the Danse Macabre dance, and the tragic ending of a pivotal character. These aspects and more make this film live on a continuous masterpiece, one that will teach you the rules of the game.
Making its 4k UHD debut this week, I'm sure it will look good on your big screen with its new restoration. The supplements (albeit nothing brand new) are still incredible and vast. I believe they all have been ported from the original 2004 Criterion DVD release and 2011 Blu-ray. They include an introduction by Renoir; audio commentary written by film scholar Alexander Sesonske, read by filmmaker Peter Bogdanovich; comparison of the film's two endings; selected-scene analysis by Renoir historian Chris Faulkner; interview with film critic Olivier Curchod; and interviews with set designer Max Douy; Renoir's son, Alain; and actor Mila Parély; and more. There's also the booklet with the original essay by Sesonske; writings by Renoir, Henri Cartier-Bresson, Bertrand Tavernier, and François Truffaut; and tributes to the film by J. Hoberman, Kent Jones, Paul Schrader, Wim Wenders, Robert Altman, and others.
If you don't already own the DVD or Blu-ray and you love French cinema (and movies period), then you owe yourself a pretty big favor of adding this seminal all-time classic to your collection!
Other releases:
Private Parts (Scream Factory): Paul Bartel's bizarre and unique horror comedy about a young runaway (Ayn Ruymen) who abandons Ohio for Los Angeles and ends up living with her eccentric aunt in her oddball hotel filled with weirdo residents.
Raiders of the Lost Ark 4K UHD: The 1981 adventure classic starring Harrison Ford as the iconic Indiana Jones who is hired by the U.S. Government to find the Ark of the Covenant, which is believed to conceal the Ten Commandments. Unfortunately, Nazis are also after it.
Giallo Essentials: Blue Edition (Arrow): A brand new box set featuring more impressive examples of the now renowned genre of Italian horror. Includes The Forbidden Photos of a Lady Above Suspicion (1970), Death Walks on High Heels (1971), and Death Walk at Midnight (1972).