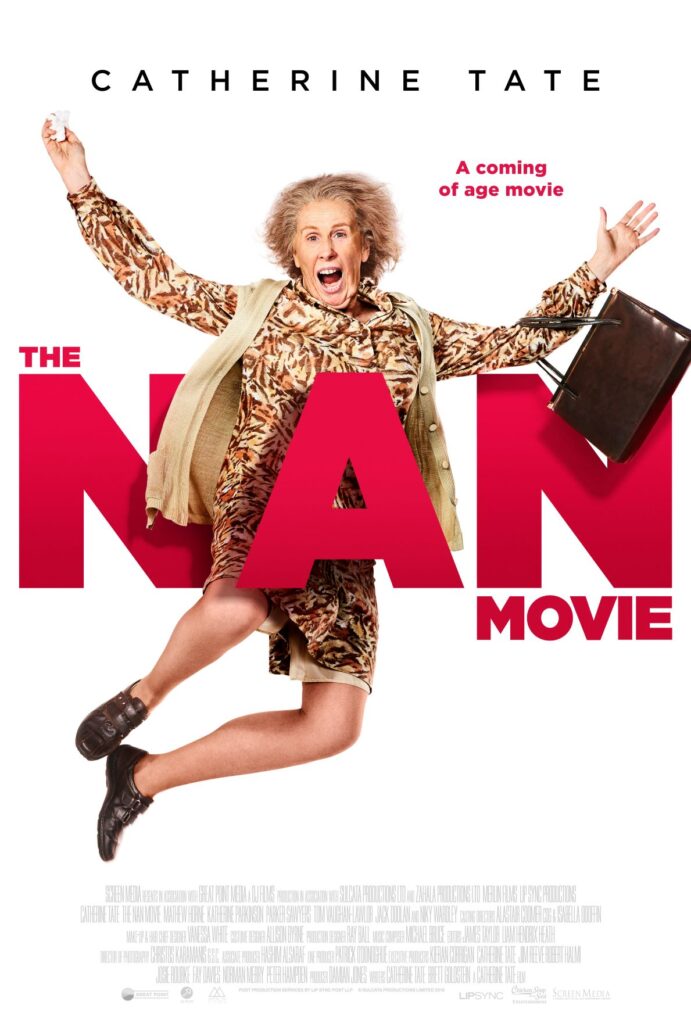 Before Catherine Tate gained recognition in the U.S. with her turns as a Doctor Who companion and a boss in the U.S. version of The Office, she honed her comedy chops on her own UK sketch series, The Catherine Tate Show. The series allowed her to develop a few recurring characters including an argumentative teen schoolgirl and a crotchety, foul-mouthed grandmother referred to as Nan. While the series ran for only three seasons, the characters have been revisited in various specials and guest appearances, with the most recent Nan TV specials in 2015 being co-written by Brett Goldstein of Ted Lasso fame.
Tate and Goldstein share writing credits on The Nan Movie, their attempt at turning a sketch into a feature-length film. The story focuses on Nan's begrudging quest to reconnect with her dying sister, taking a road and ferry trip from England to Ireland with her beleaguered but adoring grandson, Jamie (Mathew Horne, also reprising his role from the original series). Along the way, they continually dodge a persistent cop (Niky Wardley, also part of the original sketch troupe) while Nan recounts the history of why she despises her sister, leading to lots of flashback sequences to World War II where it's revealed that both sisters loved the same man but she stepped aside due to deceit by her sister.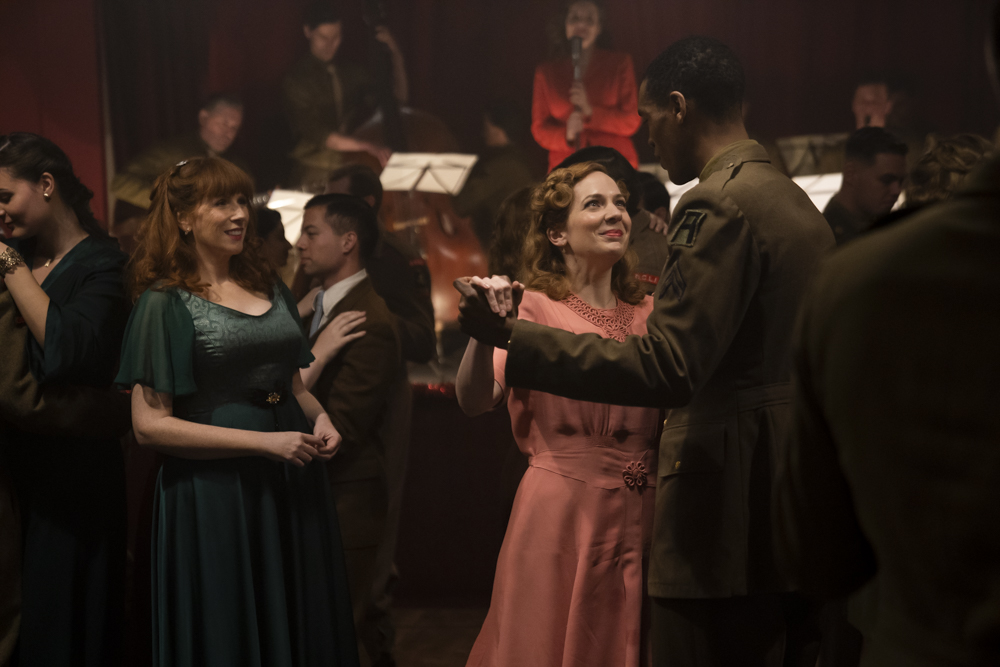 While Tate is great as one of her signature characters, some odd decisions derail much of the goodwill for the production. The principal problem is that the lengthy flashback sequences are clearly intended to humanize Nan, showing her as a character worthy of sympathy as she deals with the deep betrayal by her own sister. Nobody wants to feel sorry for Nan. She is a crass, politically incorrect character who is cherished for her rudeness, not respected for her complexity and ability to overcome adversity.
Therein lies another flaw of the whole film approach: Nan is extremely one-dimensional and best presented in short, outrageous bursts. We just don't need a feature length film about her, especially when much of the time is spent in dead serious flashbacks that are so far afield from the character's bawdy charm.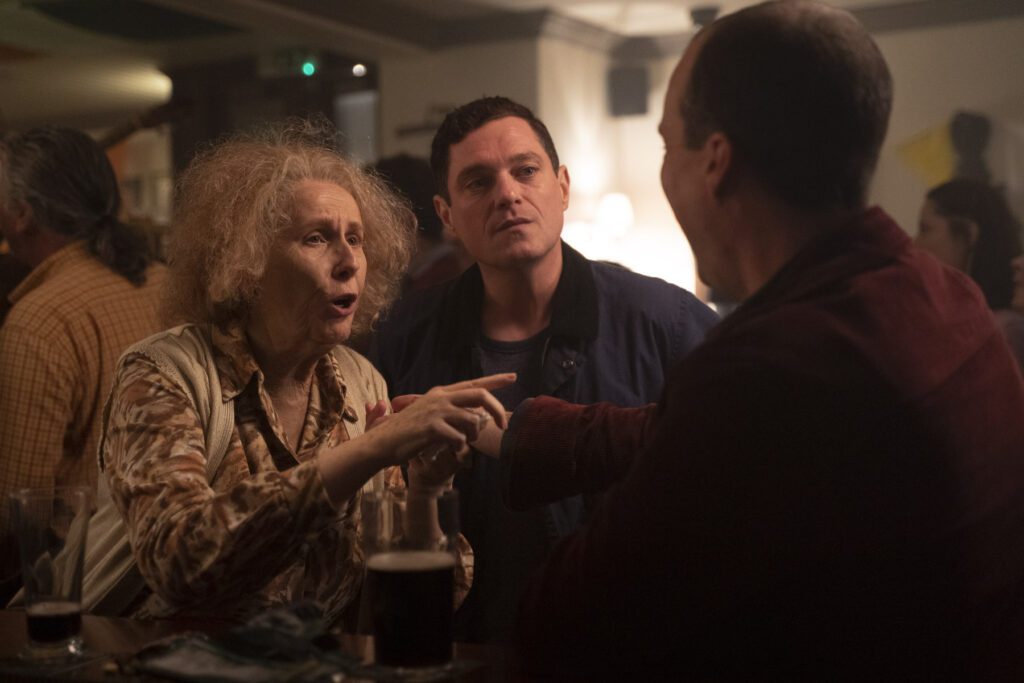 Another misstep is some cheap, shoddy animated sequences that stand in for some of the action and travel scenes. They're ostensibly crafted by the mildly talented Jamie, but in practice they just devalue the whole film and make it very clear that they were a cost-cutting measure in the production budget.
It's fun to see Tate, Horne, and Wardley reunited on screen, and Tate manages to land some zingers during Nan's rare diatribes, but that's about the only enjoyment to be had with this film. The flashback scenes are dreary drudgery, the roadtrip scenes are boorish buffoonery involving other minor characters they meet along the way, leaving precious little core Nan time. She belongs in her living room, ripping on the neighbors and other recipients of her scorn, not traveling to another country while recounting her tragically depressing life.
The Nan Movie is now playing in limited theatrical release and on demand.