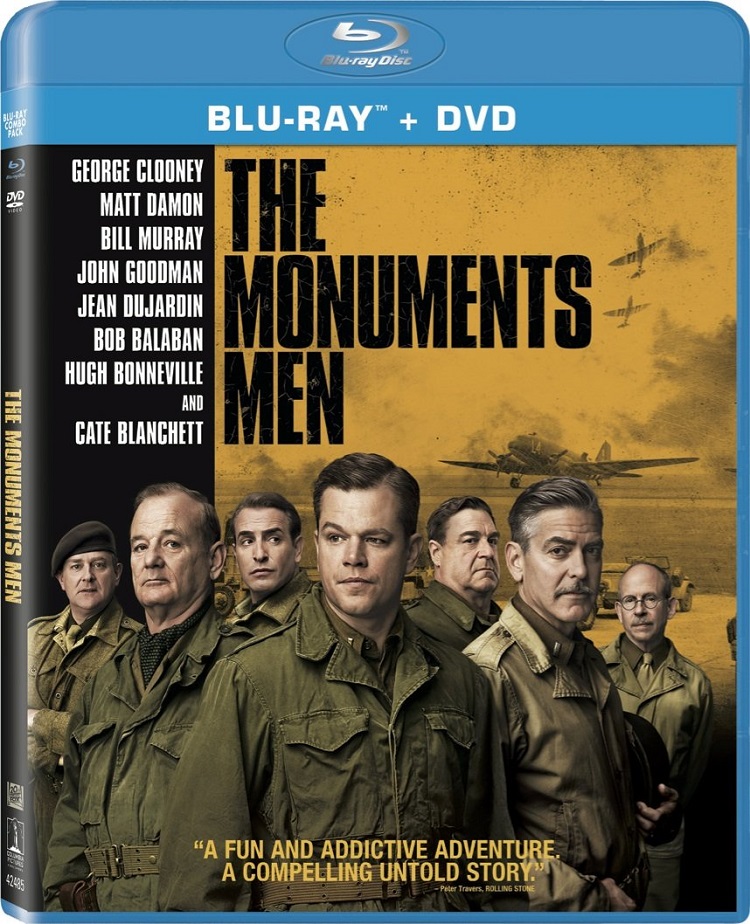 It occurs to me that the Classic Hollywood Star no longer exists. Stars like Humphrey Bogart, Cary Grant, and Audrey Hepburn had fame, fortune, style, class, and a certain glamorous mystery about them that you rarely find anymore. With TMZ and a million other celebrity blogs out there, we know everything there is to know about our stars – where they are, what they are doing at any given moment, and how they look when the evening gown comes off and the worn-out gym shorts go on. With Twitter and Instagram, these celebrities can give us their own inside glimpses into their daily lives and thoughts. All of the mystery (and most of the glamour) of our great stars has disappeared.
George Clooney is one of the rare exceptions. Save for things like movie-promotions and certain events, he stays out of the limelight. He doesn't tweet, Facebook, or Instagram. Because of this, he's able to maintain a little of that mystery about him. He's also got that old school Hollywood charm, and it doesn't hurt that he's pretty friendly to the eyes. As an actor, he's fully away of his somewhat limited range and is in a position to carefully choose roles that suit him. The fact that those roles just happen to accentuate his charm, charisma, and dashing good looks fool absolutely no one. He is in every way imaginable a movie star. I am very much a fan.
Like a lot of actors, Clooney has tried his hands a few times as a director. Results have been mixed. He chooses interesting material and is a competent director but in this reviewer's opinion he's never helmed a movie that rises above the just good level.
The Monuments Men sounds like something that could be brilliant. It's plot about a real-life group of historians and museum curators who are tasked by FDR to go behind enemy lines and steal priceless art being held captive by the Nazis. The cast includes Matt Damon, John Goodman, Hugh Bonneville, Cate Blanchett, Bill Murray, and Clooney himself. That should have made for some killer cinema but unfortunately the reviews have been fairly tepid. It seems Clooney the writer doesn't know how to make movies as well as Clooney the actor or Clooney the producer. Still, that's a darn good cast and a fascinating story and that's enough for me to make it this week's pick.
Also out this week that looks interesting:
Pompeii: A big, dumb disaster movie. Normally, I skip this sort of thing but I like Kit Harrington and I'm willing to check my mind at the door and enjoy some silly action.
Grand Piano: Elijah Wood and John Cusack star in this thriller about a pianist who finds a message in his score while giving a performance. It says that if he plays one wrong note he will be killed. Sounds deliciously cheesy.
3 Days to Kill: Kevin Costner hasn't done anything remotely interesting in a long time, but I can't help but root for him. This sounds like a pretty by-the-books spy thriller, but I'll give it a shot. Mark Buckingham says it's "not as advertised."
Like Someone In Love (Criterion Collection): Set in Japan and made by Iranian filmmaker Abbas Kiarostami, this is about the relationship between a young part-time call girl and her grandfatherly client.
Doctor Who: The Enemy of the World: Whovians rejoiced when it was announced last October that this previously lost serial had been found. It was quickly released on iTunes as a download and now it finally gets a DVD release.