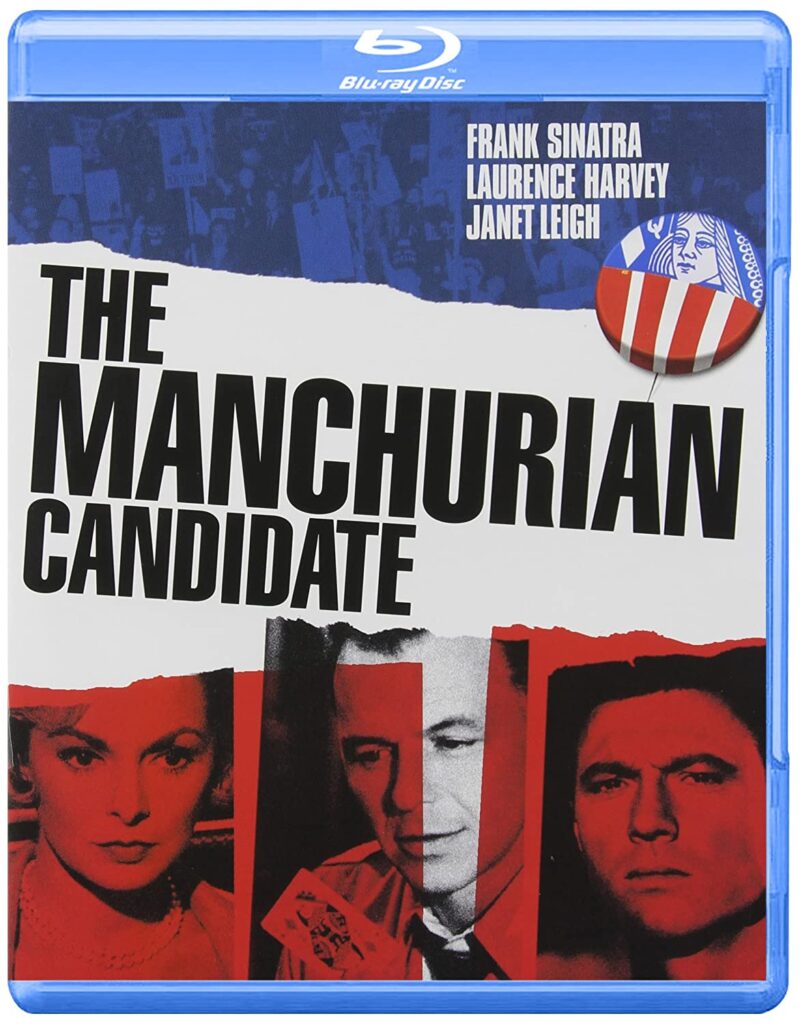 The Film
Political thrillers don't get much more famous than The Manchurian Candidate, John Frankenheimer's entry into the pantheon of Cold War paranoia films. But rather than the implicit threat of communism glimpsed in scores of '50s American films, the villain here is American fanaticism, paired with a blunt evocation of McCarthyism that could hardly be less subtle.
Still, for all the clumsy tendencies and the conspiracy hokum found in George Axelrod's script, based on the novel by Richard Condon, the film earns its classic status with tense atmospherics, sly humor and a collection of strong performances.
The film takes place in the immediate aftermath of the Korean War, and Major Bennett Marco (Frank Sinatra) is having a strange recurring dream that suggests he might not be remembering the events of the war correctly. Central to that dream is Raymond Shaw (Laurence Harvey), a man Marco knows he can't stand, but to whom he instinctively refers to as the "kindest, bravest, warmest, most wonderful human being I've ever known in my life."
Shaw is the stepson of Sen. John Iselin (James Gregory), a McCarthy cipher who rages against the evils of communism in the federal government. But Shaw's mother, played with relish by Angela Lansbury, might be the truly evil member of the pair.
It's difficult to go into too much more detail without giving essential details away, but suffice to say there's assassination, brainwashing and a few games of solitaire that are pretty important. Oh, and Janet Leigh shows up in a bit of misdirection as a woman that Marco falls for on the train.
Lansbury's is the most noted performance here, and its reputation as delightfully wicked is well deserved. Harvey brings an appropriately blank demeanor to his character, while Sinatra is suitably rakish, even if he's coasting a little here.
The Blu-ray Disc
The Manchurian Candidate is presented in 1080p high definition with an aspect ratio of 1.75:1. The Blu-ray was initially released as a Best Buy exclusive several months ago, and is now available at large. This is a pretty solid presentation that represents a noticeable upgrade over previous DVDs, but it doesn't quite reach the stunning heights that the best black-and-white Blu-rays do. Fine detail is variable as is image sharpness, with some shots looking near perfect and others looking noticeably soft. The inconsistencies aren't too jarring, but they do prevent this from being a top-tier disc. Additionally, flecks and speckles are pretty common throughout the print.
Audio is presented in a 5.1 DTS-HD Master Audio track, and the upgrade from the film's original mono track is pretty unnecessary. The mix mostly exists in the fronts anyway. Dialogue is clean and clear and David Amram's score has a little bit of oomph to it.
Special Features
Carried over from the special edition DVD are an audio commentary from Frankenheimer; a brief interview with Frankenheimer, Axelrod, and Sinatra from the time of the film's theatrical re-release; an interview with Lansbury; and the theatrical trailer.
What appears to be new to this edition (although obviously not recently filmed) is an appreciation of the film from director William Friedkin as well as a couple of outtakes from the Lansbury and Friedkin interviews.
The Bottom Line
Effective despite some potentially risible elements, The Manchurian Candidate gets enough of a boost on Blu-ray that it's worth the upgrade for fans of the film.