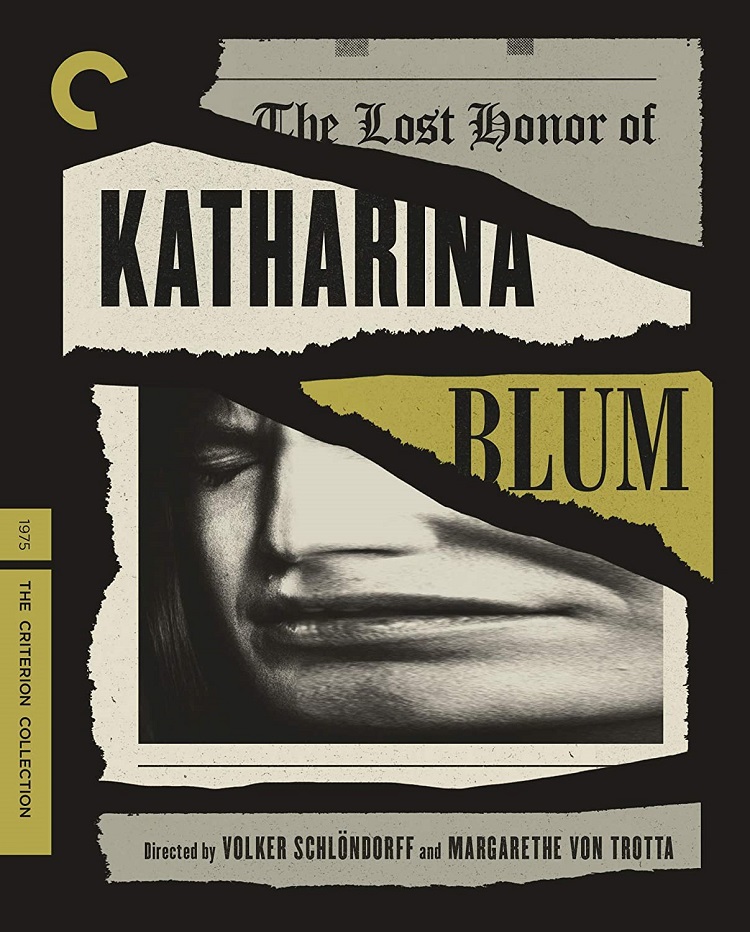 In today's uncivilized world where humanity comes second (or dead last) to politics and where the police take the law into their own hands and drag people through the mud just because they believe they can, the media sometimes can be the bad guy too and try to smear people for their own gain. Volker Schlondroff and Margarethe von Trotta's exhaustingly searing 1975 thriller The Lost Honor of Katharina Blum, take these elements one step further…closer to reality. It's tale of misused power, individual freedom under fire, and innocent lives lost hasn't dulled its edge one bit.
Adapted from a celebrated novel by Heinrich Boll, the film stars Angela Winkler as Katharina, a young woman who meets a man (Jurgen Prochnow) at a party and they spend the night together. The morning after, the police break into her apartment and search the place for him, but she tells him that he's left. They take her in for questioning, where she is harshly interrogated by a calculating special agent (Mario Adorf), who believes them both to be terrorists. It is at this point, the darkest secrets of her life are exposed and are used to destroy her in the process . Meanwhile, a ruthless and duplicitous journalist (Deiter Laser) does his own investigation and smears her name every chance he gets. When she agrees to do an exclusive interview with him, she gets her revenge and shoots him to death. Because of all the savage things that have happened to her, Katharina's quiet life has been forever changed, and the last moments of the film are her reuniting with the man from the party as she gets escorted to prison.
Winkler is sensational as the lead. There are moments where you start to believe that maybe she isn't all she seems to be, because she's that convincing. But you totally buy her as this woman being tormented by higher powers that can easily brake her. You're never really sure if she was telling the truth, or if there something buried underneath the surface. It also doesn't hurt that the film itself is a feat of grounded filmmaking. It isn't as neat, polished, or sanitized as other films like it. It's a great slow burn of a film that expresses the after effects of individuals who get caught up in things that are incredibly beyond their control. And I think that it's one of the best paranoid thrillers to ever come out in not just the '70s, but in any decade.
There aren't any new supplements in Criterion's upgrade of the film, but the ones that are included are still nonetheless worthwhile. They consist of an archival interview with Schlondorff and von Trotta, a 2002 interview with the film's cinematographer Jost Vacano, excerpts from a 1977 documentary on Boll entitled Heinrich Boll, and trailer. There is also a wonderful new essay by critic Amy Taubin.
This is a non-glamorized and vanity-free portrait that reflects (blatantly or non-so) what we're going through right now. It's a film that should give viewers something to think about, especially if they want to watch a movie that goes beyond simple entertainment to tell an all-too-real story about the world and its deafening politics.