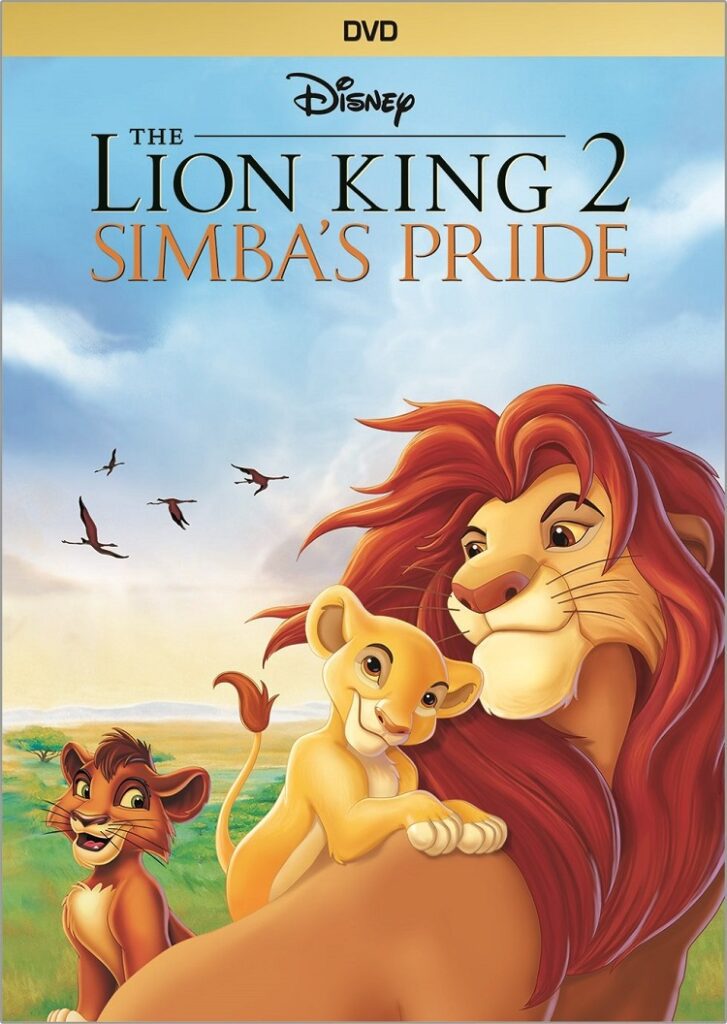 Released straight to video in 1998, the new Blu-Ray combo pack hit store shelves on Mar. 6th 2012. Expectations should never run high for a film not deemed worthy of theatrical release, and though this did play in European theatres, there is not enough here to warrant a trip to the local movie house.
Simba and Nala have a daughter, Kiara (Neve Campbell) who, like her father wants to explore. She does and runs into Kovu (Jason Marsden) who is growing up within the pride still loyal to Scar and living in the badlands. That's all you really need to know, as the rest of the story is fairly obvious from there, yet it is a bit drawn out as the story seems disjointed. This may have to do with the fact that the list of contributing writers is almost as long as the list of actors.
The incredible vocal talent from the first film are back and sustain the brilliance displayed there, though Mathew Broderick's vocal talents seem better suited to the young Simba than the more mature king of the beasts. Suzanne Pleshette is clearly having a ton of fun as Zira, the evil leader of the pride loyal to Scar. Andy Dick is full of energy as Zira's son Nuka, but like many of the other members of the cast that could have added energy to this adventure, like Nathan Lane and Ernie Sabella as Timon and Pumba, Nuka seems awkwardly inserted into the film. The music here has its moments, but like many of the characters, does not seem to have a flow as to where it appears in the film. It's as if different writers were brought in, and each suggested a song, or a moment with comedic characters, be inserted to add energy.
The animation looks good on the DVD, but lacks the cinematic flow of the original. Plenty of bonus material on the Blu-ray; unfortunately the DVD only gets Timon & Pumbas Insectapedia, which, considering Disney's past experience in such endeavors, should have been much better. Lane and Sabella narrate (in character of course) a look at a handful of insects such as the dung beetle, and attempt to be bother informative and entertaining. Actually showing Timon and Pumba interacting with the creatures would have made the effort more endearing to children.
Recommendation: I doubt the collection of writers are taking much pride in the final product, and though Lion King 2 is far superior to the later released Lion King 1 ½, it simply does not live up to the original on many levels. Children may appreciate revisiting the characters, but the lack of energy may have them heading out of the pride lands before it is over.