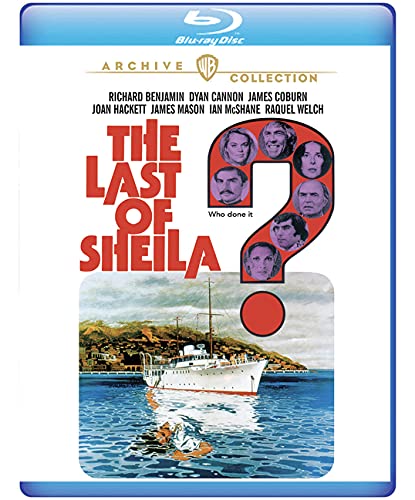 Fans of games, puzzles, and mysteries will enjoy the 1973 film The Last of Sheila. Written by the dynamic duo of composer Stephen Sondheim and actor Anthony Perkins, the film features an all celebrity cast playing characters trying to conceal their most scandalous secrets from one another as they play a high-stakes murder mystery game.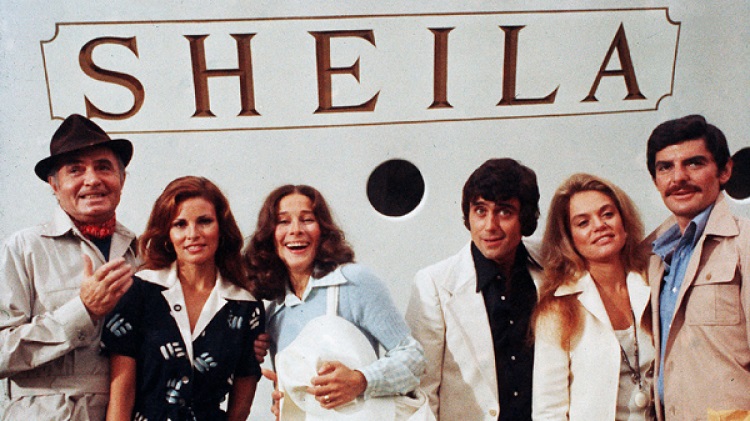 Movie producer Clinton (James Coburn) is well-known for his love of parlor games and his wicked sense of humor. A year after the hit-and-run death of his gossip columnist wife Sheila, he invites a selection of friends to join him on his yacht in the South of France to cruise and play games. At least, that's what he tells them. Most of the attendees also happened to be present at a house party on the night of Sheila's death: actress Alice (Raquel Welch) and her manager/husband Anthony (Ian McShane), director Philip (James Mason), talent agent Christine (Dyan Cannon), and writer Tom (Richard Benjamin) and his heiress wife Lee (Joan Hackett). When they all arrive dockside, they are eager to check out the luxuriously appointed yacht and its well-supplied liquor cabinet.
Their enjoyment is short-lived, however. Almost immediately the first game has begun and it's a doozy – a game of secrets. Clinton gives each of his guests a typed index card with a secret ("You are a Shoplifter," "You are a Homosexual," etc). Each night they will embark on a scavenger hunt in some gorgeous port of call to hunt for clues to their assigned secret's identity. The object of the game is to find out what everyone else's secret is while keeping your own peccadillo hidden. It doesn't take long for the players to figure out that these secrets aren't just made up by Clinton for a random parlor game – they are real. And one of the group will do anything to protect their particular secret, even murder.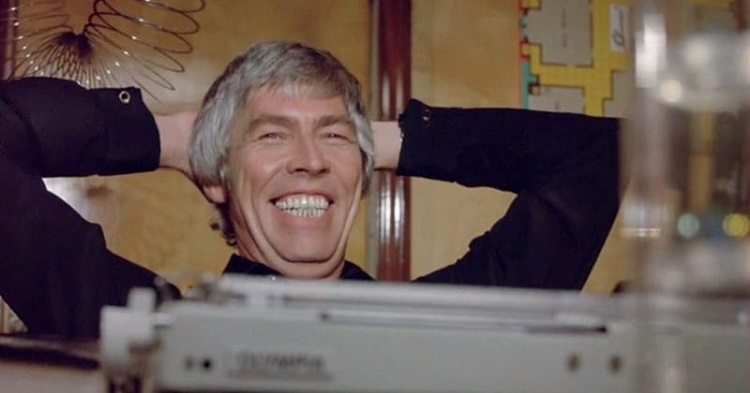 It is no surprise that the dialogue by Sondheim and Perkins is witty and fun. In the 1960s, the pair used to stage their own elaborate scavenger hunts with friends, one of whom was Herbert Ross (The Goodbye Girl, Play it Again, Sam), who directs the film. The French Riviera locations are gorgeous, as are the cast, who look especially great in the cruisewear costumes designed by Joel Schumacher (yes, that Joel Schumacher). As lovely as Raquel Welch always is, it is Dyan Cannon who really steals every scene she is in. She is vibrant and radiant, playing a brassy but lovably irrepressible casting agent. Viewers of The Last of Sheila will not only enjoy the mystery at its core, but the subtle skewering of Hollywood and its denizens that permeates every scene.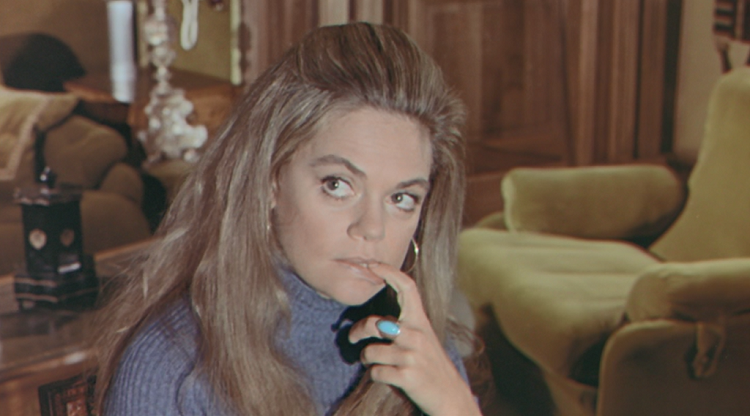 The Warner Archive Collection has just released a new master from a 4K scan from the original camera negative. The picture is terrific. Sharp and colorful details in foreground and background shots. The all-celebrity cast of James Coburn, Raquel Welch, Richard Benjamin, Joan Hackett, James Mason, Dyan Cannon, Ian McShane all look terrific.
The Last of Shelia is now part of the Warner Archive Collection, made from a 4K scan of the original camera negative. The picture is terrific. Sharp and colorful details in foreground and background shots. 1080p High Definition master from 4K scan of the original camera negative. Color. 16×9. Aspect ratio 1.85:1 (original aspect ratio 1.85:1). Widescreen. DTS-HD Master Audio 2.0 Mono, English. Subtitles, English SDH.
Extras are original trailer and an audio commentary with Richard Benjamin, Dyan Cannon, and Raquel Welch. The commentary is actually fun to listen to, with primarily Cannon and Benjamin together reminiscing about their filming experiences as they watch the film. Welch provides her personal memories as well, but is clearly spliced in from a separate location.