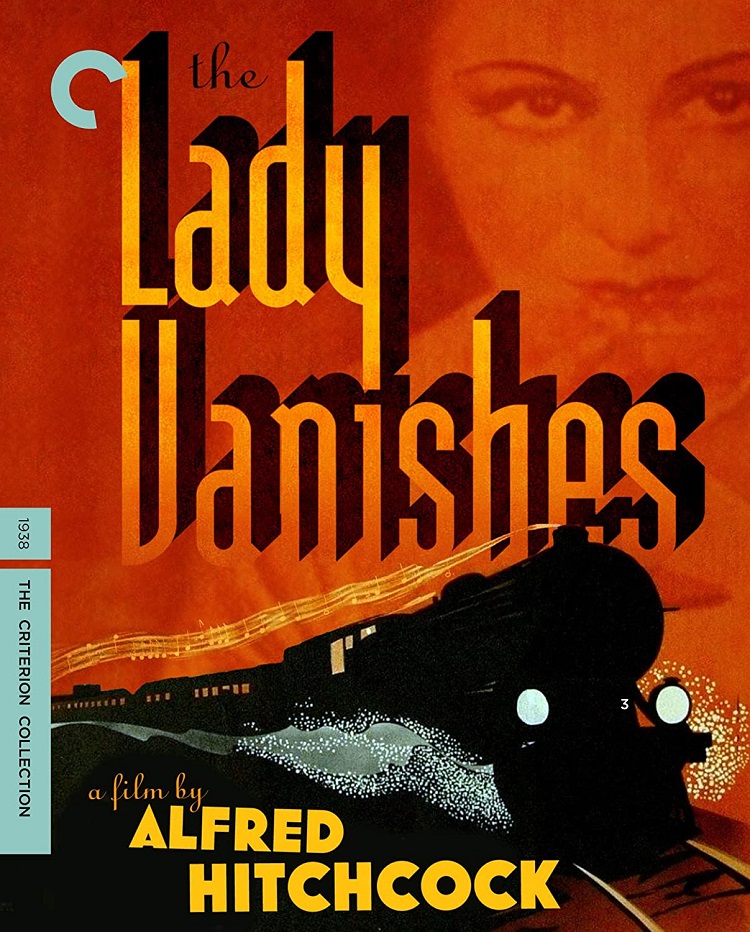 Though it was Alfred Hitchcock's penultimate film made in Britain before producer David O. Selznick brought him to America, the potent mixture of humor, romance, and thrills in The Lady Vanishes comes across as the epitome of escapism entertainment Hollywood was known for offering during its Golden Age.
Set in the fictional European country of Bandrika, a cast of characters, including a a couple of British gents who have a great interest in cricket, Caldicott and Charters (Naunton Wayne and Basil Radford), and a married Mr. Todhunter (Cecil Parker) traveling with a woman who isn't his wife as the credits reveal through punctuation, "Mrs." Todhunter (Linden Travers), spend the night at a hotel until they can take a train to England in the morning.
The two leads are Iris (Margaret Lockwood), who has been traveling with a couple of girlfriends before her wedding, and Gilbert (Michael Redgrave), a musician eager to learn the local folk music. Unfortunately for Iris, he does this one evening in the room above her. She complains to the hotel manager, which results in Gilbert getting kicked out. They meet when he bullies his way into her room, which may have been considered charming for a movie of the time, but would be a tad frightening in real life.
Iris also meets an older lady named Miss Froy (May Whitty). Once on the train, they have a chat but soon after, that lady vanishes, revealing herself as the titular character. Or does it as no one else saw Froy on the train. Doctor Egon Hartz (Paul Lukas) believes Iris may be suffering a hallucination due to a blow on the head she received, but Iris is certain she is right and begins to search for her with Gilbert's assistance. The story then takes viewers on an engaging series of plot twists and character revelations, although it wraps up a little too easily, but reality was thrown off the train early on.
Based on Ethel Lina White's 1936 novel The Wheel Spins, The Lady Vanishes is a delightful amalgam of genres. As the characters are introduced in the opening scenes, the film has the trappings of a comedy. When the leads cross paths, the film appears to be a romantic comedy. Once aboard the train, the stakes are raised as The Lady Vanishes reveals a mystery, the resolution of which leads to action adventure sequence. Hitchcock handles the constant change of tones with great fluidity. In lesser hands, it would have been jarring.
Also deserving of mention is the miniatures. Though obvious, the models are impressive and blend well with the live action due to the camera work and editing.
The video has been given a 1080p/AVC MPEG-4 encoded transfer, displayed at 1.33:1 aspect ratio. According to the liner notes, "this high-definition transfer was created on a Spirit Datacine from a 35mm composite fine-grain master positive. Thousands of instances of dirt, debris, scratches, splices, warps, jitter, and flicker were manually removed using MTI's DRS and Pixel Farm's PFClean, while Image Systems' DVNR was used for small dirt, grain, and noise reduction." The black and white footage comes through with a sharp image registers strong across the gray scale. Grain is apparent, though not overwhelming. Brief instances of light flicker are the main flaws in a very good presentation.
The liner notes also inform that "the original monaural soundtrack was remastered at 24-bit from a 35mm optical track print. Clicks, thumps, hiss, and hum were manually removed using Pro Tools HD. Crackle was attenuated using AudioCube's integrated workstation." The audio sounds cleaner than expected for a film of its age. Dialogue is clear, though a tad soft on occasion. Train effects ring out but gun shots don't have the power they should.
Fans of Charters and Caldicott may be happy to see their spin-off film Crook's Tour (81 min, 1080p) in the features. From 1941, the duo get mistaken for spies in this film based on a radio serial of the same name by the film's writers. It's a rather average production.
Other features include audio of the famous interview between directors "Hitchcock/Truffaut" (1080i, 10 min) complemented by visuals. "Mystery Train" (1080i, 34 min) finds film scholar Leonard Leff (author of Hitchcock and Selznick: The Rich and Strange Collaboration of Alfred Hitchcock and David O. Selznick in Hollywood) presenting a great look at the history of British cinema including Hitchcock's sextet of The Man Who Knew Too Much, The 39 Steps, Secret Agent, Sabotage, Young and Innocent, and The Lady Vanishes). Film historian Bruce Eder offers an all-encompassing breakdown of the film in his commentary. There is also a Stills Gallery (1080p) and a 20-page booklet featuring essays by critic Geoffrey O'Brien and Hitchcock scholar Charles Barr.
Let your troubles vanish for a few hours as Alfred Hitchcock and Criterion take you on an enjoyable ride with The Lady Vanishes.