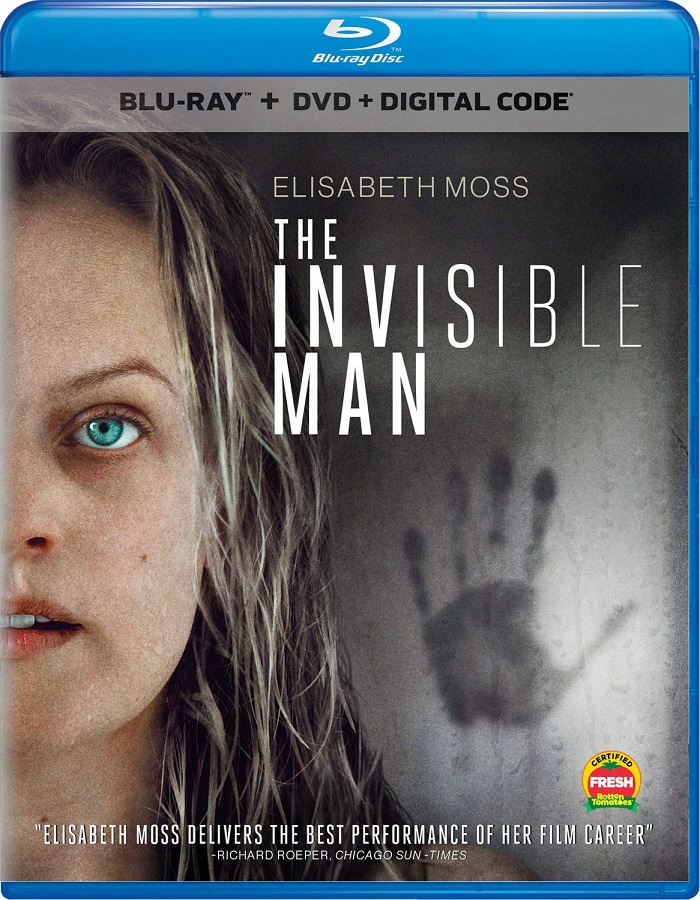 It's been twenty years since director Paul Verhoeven gave us Kevin Bacon as Hollow Man, which allowed Bacon to return to his slasher film roots.  Hollow Man is a slasher film at its core, with superior special effects to that of a Friday the 13th outing, and Jason is Invisible! Writer and director Leigh Whannell gives us a story with more depth and a film with stronger performances in his The Invisible Man, though the Hollow Man cast had little to work with.
Whannell wastes no time in setting things up for us. Cecilia (Elisabeth Moss) is escaping the Tony Stark-esque home of the enemy she has been sleeping with. She makes it over the wall and through the woods to her sister's car she goes. Reaching the escape vehicle, Emily (Harriet Dyer) asks the required amount of infuriating questions, to allow Adrian (Oliver Jackson-Cohen) time to come bounding down the hill and attempt to stop Cecilia from leaving as they pull away.
Cecilia moves in with James (Aldis Hodge), a single police officer, and his daughter Sydney (Storm Reid), and attempts to regain her life. When Emily shows up with an article that states that Cecilia's optics groundbreaker ex-boyfriend has committed suicide, she hesitantly breathes a sigh of relief. Yes, "optics groundbreaker" is all the information we receive regarding the technology related to the invisibility, though we do see some interesting stuff in Adrian's house. Whatever it was that Adrian did for a living, it apparently provided him with substantial wealth, some of which he leaves for Cecilia. This allows the creepy brother of Adrian, Tom (Michael Dorman), to enter the story as the executer of the will.
I'll post the words SPOILER ALERT here for those that have never seen a movie and don't know where this is going.
As Cecilia tries to settle into a life of her own, she begins to sense that all is not well, and so do we. Surprisingly, no one believes Cecelia. I know! Who would have guessed!? The problem is that a sense is all we get for much of this 125-minute source of frustration. I'm not saying that we needed all the action and special effects of Hollow Man, but we needed far more than we got. We needed to see more of the Invisible Man. It's the name of the movie! Unfortunately, what we do see is every twist and turn in the story coming a mile away, partially because they arrive so slowly.
Elizabeth Moss does an excellent job of allowing us into her world and clearly displays exactly what we would be feeling. Eventually our tension turns to disappointment as the storytelling lets us down. Clearly the philosophy here is that less is more. Though things pick up in the last 30 minutes, ultimately the audience is just left with less.
What is truly unique about The Invisible Man is that the making of the film is more entertaining than the final product. The bonus material on the Blu-ray/DVD/Digital Code combo pack from Universal Pictures Home Entertainment is more interesting and endears us more to the characters than the film.
The most telling moment in the bonus material comes when we see Whannell describing the anticipated reaction from the audience to a hooded man running towards Cecelia early in the film. Sadly, the scene in question is poorly executed and Whannell underestimates what causes an audience to jump.
Recommendation: This is like watching Jaws without the shark. We hear the music, provided here by Benjamin Wallfisch, and we know something is coming, and all we get is a ripple in the water. The film looks and sounds great, but it doesn't contain enough of what we want and deserve.