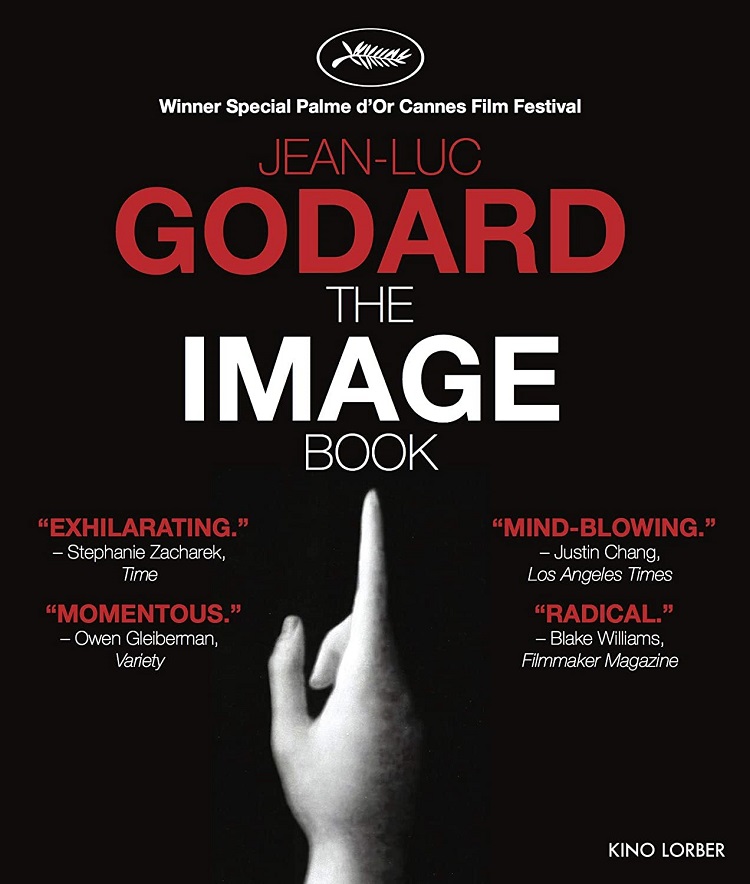 Have you ever watched a film and wondered what's actually in the images you're seeing? Have you every looked at the world around you and asked yourself, "How did we get here?" Well, legendary French director Jean-Luc Godard does just that with his 2018 immersive film collage, The Image Book, where he, with his celebrated and also polarizing iconoclasticism, brings the viewer deeper into the cinema process and the difficult world we live in.
Godard takes and pieces together fragments and clips from some of the greatest films ever made; digitally alters, bleaches, and washes them, all in the name of pondering what he witnesses on the screen and how it connects with the bleakness of society all around him and us. He uses his own narration to send us through a labyrinth of what of surfaces through his mind, as well as his own cinematic vision, with such clips, including those from Johnny Guitar (1954), and Notorious (1946). And with his usual political dissonance, he expresses the hell of the contemporary world, where war and violence coincide with technology to show how the human race has nearly devoured itself from the inside out.
Watching the film, I obviously sense the change in Godard's filmmaking, where he dabbles in the experimental, instead of narrative logic. Image doesn't contain any actual plot; it's a series of images daring the viewer to look away from the truth of Cinema, as well as the devastating truth of how we really let the world go. Sometimes, he can lay in on a little too thick with the politics, but that's what I do love about him. He doesn't cater to what anyone thinks about his Cinema. He's going to make films the way he wants to make them.
The Blu-ray from Kino Lorber includes these limited but informative special features:
Interview with producer and DP Fabrice Aragno
A 94-minute conversation with researcher/critic Nicole Brenez at the 2019 International Film Festival Rotterdam
Trailers (The Image Book, Goodbye to Language, and Film Socialisme)
Also, there is a great booklet essay by James Quandt, programmer for the TIFF Cinematheque.
The Image Book is a film that is not going to please everyone, and that unfortunately goes for Godard's entire filmography, but if you take the chance, you may discover a very unique, important, and enlightening body of work from one of the greatest filmmakers of all-time.