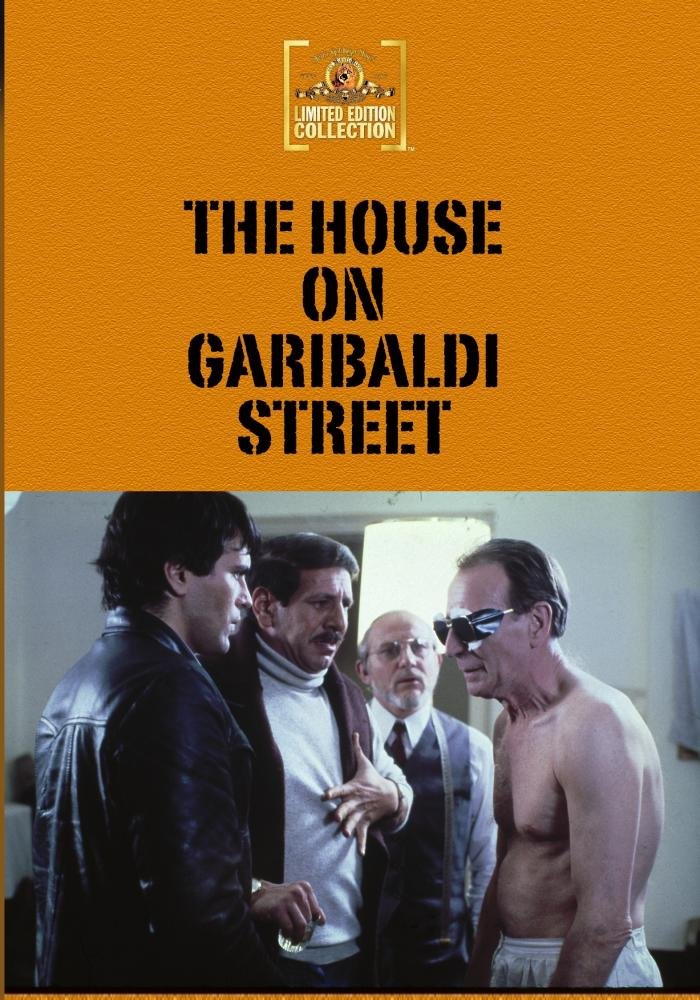 Though their contributions to mankind will — thankfully — never be looked upon in a positive light by anyone other than skinheads and wacko politicians, Hitler's Third Reich has at least made for an endless source of motion picture entertainment over the years. But whereas certain filmmakers have strived for straight-up exploitation, others have touched upon more factual affairs. In the case of the 1979 ABC TV movie The House on Garibaldi Street, we get a primetime account of the capture of Adolf Eichmann — one of the most notorious SS officers behind the Holocaust — who escaped to Argentina after World War II.
Based on the book by former Mossad founder Isser Harel, the film finds Topol (!) as a tortured Israeli agent on the hunt for Eichmann in Argentina, along with a crack crew of personnel. Tracking down the aged Aryan, the agents attempt to devise a plan to secretly capture, interrogate, and smuggle the war criminal out of a country with nearly non-existent extradition laws, without alerting either the local authorities or the other Nazis also in hiding. Nick (Stingray) Mancuso, Janet Suzman, Leo McKern, and Darren Nesbitt also star, with Alfred Burke delivering a chilling performance as the unapologetic Eichmann. Martin Balsam is also thrown into the mix as Isser Harel, and the great Charles Grey makes an appearance as a Nazi general.
While The House on Garibaldi Street suffers from some stiff production values and a somewhat family-friendly story for what we're dealing with here, it still manages to deliver the goods with a decidedly factual account of this historic point in history (and which was later depicted in the 1996 TV movie, The Man Who Captured Eichmann with Robert Duvall). MGM brings us this lost gem to DVD via its Limited Edition Collection line of Manufactured-on-Demand discs with a better-than-you'd-expect presentation and no special features.