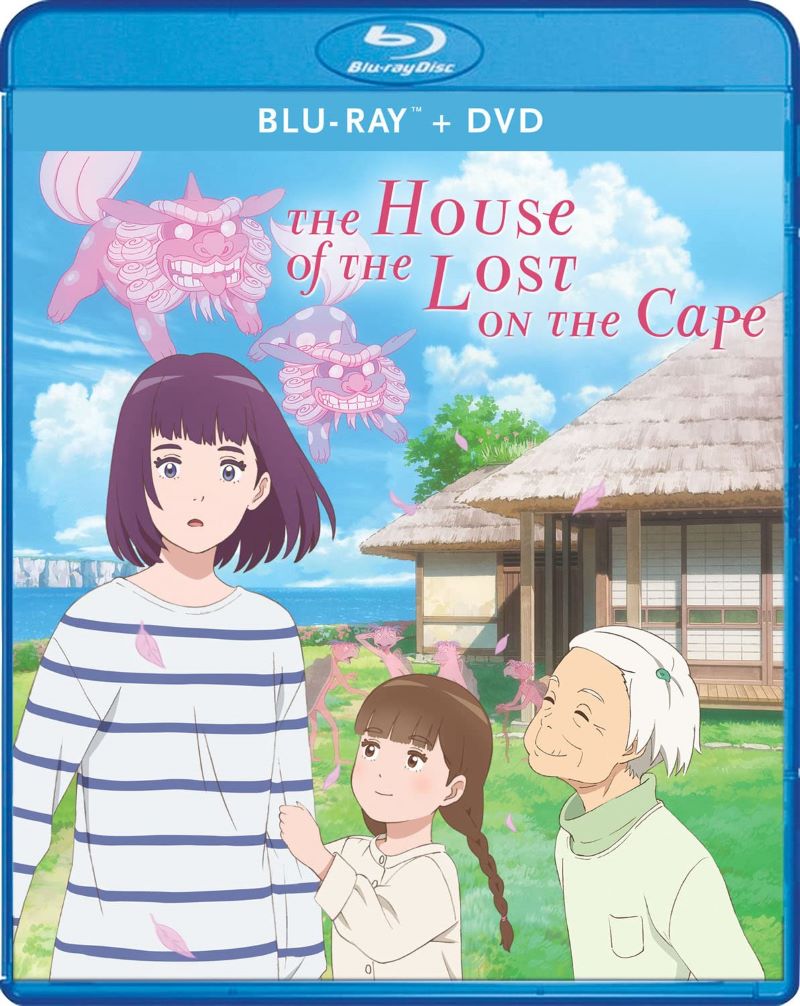 Two girls and their elder move into a remote country home and set about cleaning it up for their residence. Sounds like My Neighbor Totoro, but in this new anime movie the girls are a bit older, the elder is a granny, and none of them are related to each other. So why are they living together? In the aftermath of a devastating earthquake, 17-year-old runaway Yui and 8-year-old orphan Hiyori are approached by old lady Kiwa at a disaster relief center and decide to take a chance on the home she offers them.
First-time feature film director Shinya Kawatsura adapts the novel of the same name as his showcase work. While the film's art style and gentle nature are pleasant enough, the pacing is super slow and there never seems to be much of interest happening on screen until some tacked-on supernatural shenanigans in the final act. As such, it's difficult to recommend this one for any but the most patient of viewers or most devout anime fans, although children of Hiyori's age may respond best to its languid, tranquil pace.
Although it takes a long time to become evident, the girls gradually realize that their new home is magical, set up to automatically address their needs such as drink refills and bedding. Kiwa is willing to share the house's secrets because she's getting up in years and wants to pass on her knowledge to the next generation. Things pick up a bit when a group of friendly kappa visit the house, but they have an odd pink character design that makes them look more like baby birds than mystical green turtles. There's no real conflict until a scary beast materializes in the last act, giving the girls a chance to banish it and continue their peaceful new lives.
At 105 minutes, the story could have been told just as effectively in half the time, leaving large swaths of time to be filled with fluff such as Kiwa's periodic stories about old myths, recounted in a completely different, discordant art style that feels out of place in this work. It's the kind of anime that has time for a prolonged montage of static shots of background art during the movie, multiple times, for no apparent reason other than to show off the works of the talented artists. Kawatsura has the technical chops to put together a warm, good-looking film, but his treatment of the story is simply too precious to deliver any kind of payoff for viewers.
The principal bonus feature is a lengthy interview with the director conducted at the Annecy Festival where he discusses behind-the-scenes info including the added difficulty of producing the film during the pandemic. The disc also includes detailed live-action recipes for many of the dishes featured in the film, a unique feature that is notable more for its existence than its general usefulness. The biggest surprise bonus is a booklet inside the case with 10 pages of pencil concept art, a tangible reminder of the massive amount of work required to mount a project of this scale.
The House of the Lost on the Cape is available on Blu-ray/DVD combo pack. For more information, visit the Shout Factory website.