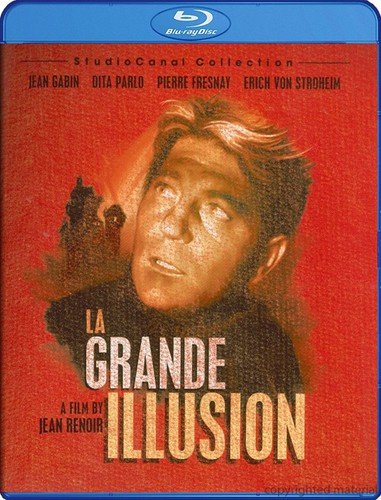 Jean Renoir's classic film, The Grand Illusion, has had a long, strange journey since its release in 1937. The German's dubbed it "cinematic public enemy #1" and the French banned it fearing a negative influence on the fighting morale, while it garnered praise in America and other European countries. For decades the original print was thought to have been lost in an air raid in 1942. In reality it was seized by the Germans and sent to Berlin where it sat in their film archives until the Russians found it and sent it to Moscow. In the 1960s it was sent back to Paris where it sat unidentified until the early 1990s. In 1999 it was cleaned up and re-released to film festivals and on DVD. With modern digital technologies it has been cleaned up even more and those who have seen it claim the restoration has created the best print of the film since it first came out.
For surviving that long through those conditions, for getting cleaned up, and for being one of the greatest films ever made The Grand Illusion is the Pick of the Week.
Extras include: An introduction by Ginette Vincendeau, trailers, and several features on the film and its restoration.
Also out this week that looks interesting:
Forever Marilyn (Blu-ray): For the 50th anniversary of Marilyn Monroe's death the iconic star is having seven of her films (The Misfits, Some Like It Hot, There's No Business Like Show Business, River Of No Return, Gentlemen Prefer Blondes, How To Marry A Millionaire, and The Seven Year Itch)put into a Blu-ray boxed set (they are also being sold separately.) There hasn't been an official word yet on what extras are included but a few early Amazon reviews note that each disk is either bare minimum or only includes extras that came with previous releases.
Hatfields & McCoys (Blu-ray): I had not heard of this History channel mini-series before but the true life story of this very real family rivalry stars Kevin Costner, Bill Paxton, Tom Berenger, and Powers Boothe which is enough to make me intrigued.