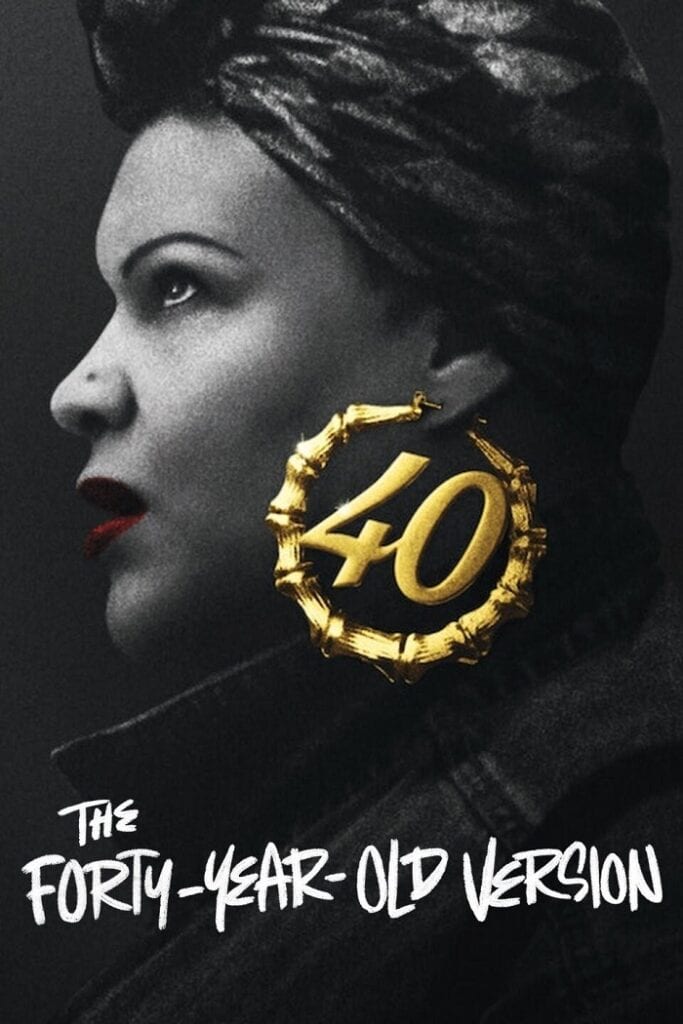 The benefit of artistic expression is that it allows artists to vent their frustrations. Whether it's through a script, a poem, or in the case of our main character, music, art serves as a way for people to make their voice heard and bare out their emotions they keep bottled up. Much like how multi-hyphenate talent Radha Blank commands our attention as she announces her arrival, the central protagonist of The Forty-Year-Old Version is one that'll surely make her voice heard.
Radha, played by Blank herself, is a struggling playwright living in NYC who makes ends meet by teaching an after-school theater program. Even with her close friend Archie (Peter Kim) working as her agent, she struggles to get her creative visions greenlit. Fed up with the direction her life is in, along with having to deal with racial microaggressions from white financiers, Radha pursues rapping, donning the moniker RadhaMUSPrime.
Once Radha pursues her newfound passion, her raps become an indictment of how white creatives, like theater producer Josh Whitman (Reed Birney), view the black community since she vents her frustrations over having to write "poverty porn" stories to get her foot in the door. Although Radha wants to create more unstereotypical black-centered narratives, Whitman would be more interested in collaborating on something like a "Harriet Tubman musical."
During the scene where Radha performs the aforementioned "Poverty Porn" rap tune, Blank performs with such vigor. Radha's resilient "RadhaMUSPrime" persona also becomes one layer to Blank's pluriform leading performance. As Radha goes on in her daily life, she's more resigned, trying to keep a level head as she plays nice with those within her field even if she fears her best days are behind her and as Whitman seizes creative control over her incoming play about gentrification. Yet, when she becomes RadhaMUSPrime, Radha quickly sheds her unresisting nature.
Although The Forty-Year-Old Version is a star showcase for Blank, she's surrounded by an exemplary supporting cast. Blank and Peter Kim have such veritable chemistry as two lifelong friends/collaborators with Kim adding depth to what could've been portrayed as a stock "gay best friend" archetype. Meanwhile, Reed Birney is all glee as Josh Whitman, the producer who so eagerly demonstrates his unconscious bias, while Oswin Benjamin delivers as D, Radha's music producer and possible love interest.
Given the sparse amount of scenes where Radha does rap, and where she and D do create music, The Forty-Year-Old Version is surprisingly less devoted to the actual artistry at hand and uses it more as a device for Radha's journey to self-confidence. A sign for her to find a potential new calling and to remember it's never too late to start anew.
What may seem like a simple story about an artist pursuing an artistic venture is really a story about finding yourself as well as a telling of being a minority artist navigating their way through a predominantly white space. Plus, it's a reminder that being an artist has no time clock. Radha Blank's ability to make The Forty-Year-Old Version so seamlessly interdisciplinary is what makes it one of the year's best directorial debuts.