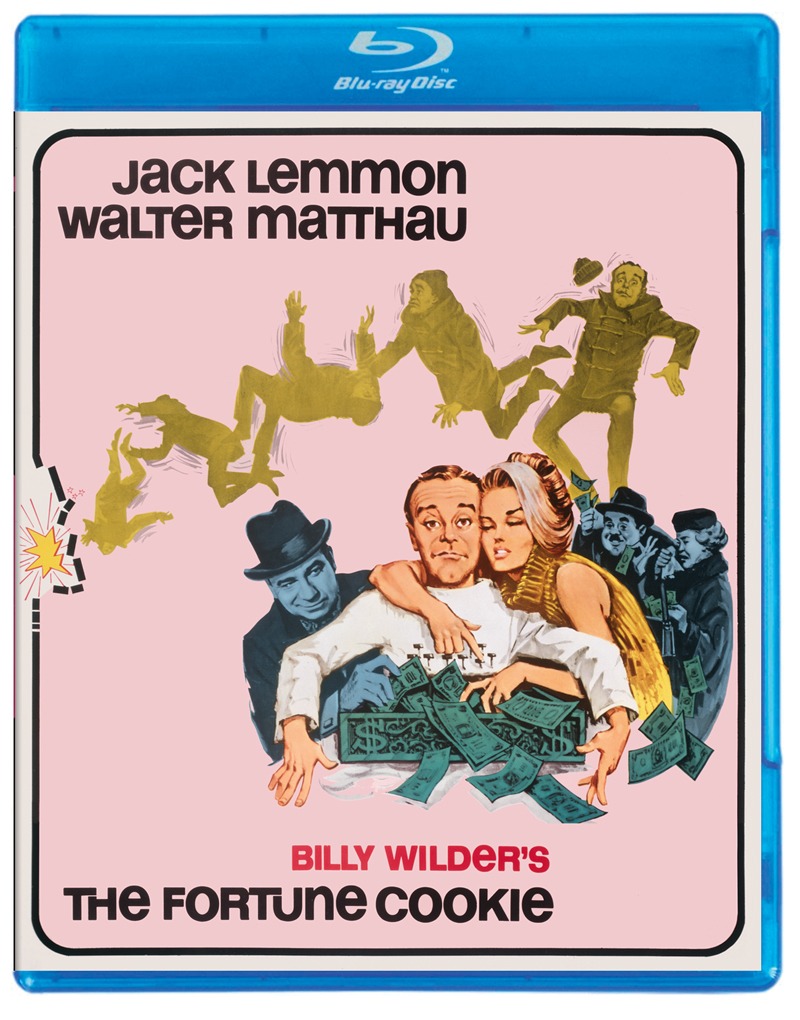 I'm from a generation that hears the names Jack Lemmon and Walter Matthau together in a movie and immediately reverts to the Grumpy Old Men films and Out to Sea. Growing up in the '90s, it was those goofy comedies that made me adore the chemistry between the two actors and the hilarious moments they found themselves in.
I had always associated both with being funny men (which they are) but was never aware of their dramatic outings until I got older and started to explore more of their filmography. The films they did together in the '90s were fun, but they don't compare to the greatness of their older films such as The Odd Couple. Lemmon and Matthau were both tremendous together and when not sharing the same screen, and it's a pity we don't have many duos like them anymore.
The Fortune Cookie is the first of the 11 feature films in which Matthau and Lemmon worked together. It's also the first time Matthau had teamed up with director Billy Wilder, while Lemmon had worked with Wilder previously on Some Like it Hot and The Apartment. It centers on a cameraman for CBS named Harry Hinckle (Lemmon). While filming an NFL game, Harry accidentally gets tackled by a running back for the Cleveland Browns. While he only suffers a mild concussion, his attorney brother-in-law known as "Whiplash Willie" (Matthau) steps in and tries to squeeze as much money as he can out of this case to benefit both of them. A mild concussion becomes near-paralysis, and Harry has to do his best to play along. But a fortune cookie with the famous statement attributed to Abraham Lincoln ending with "You can't fool all of the people all of the time" crosses Harry's path and will act as a key part of how the whole scenario plays out.
By the time The Fortune Cookie was released in 1966, the movie industry had practically abandoned the use of black-and-white cinematography and opted to make movies in color. But Wilder was one of the few famous directors who decided to stick with the old-school method for many of his films, and he proved to be a master of the craft. Already wowing critics and audiences alike with his cinematography for The Apartment and Some Like it Hot (both shot in black and white), Wilder continues that approach with The Fortune Cookie, and it's just as spectacular-looking as the aforementioned efforts. It never comes off as a gimmick or as a director who's constrained to only taking one approach. It's as natural and authentic as the films of the Golden Age.
Matthau won an Oscar for his performance as Whiplash Willie and deservedly so. He is a riot, and his chemistry with Lemmon here makes it easy to see why they made so many movies together. Lemmon is also terrific, even if his performance is something that is typical for the legendary actor.
Kino Lorber's Blu-ray release gives the film a glorious update, presenting the film in a 2.35:1 aspect ratio and a 1920×1080 presentation. It looks superb on Blu-ray, with very few noticeable scratches and marks. The special features are sparse but fun. There's a new commentary by film historian Joseph McBride. There is also a "Trailers from Hell" analysis of the movie with Chris Wilkinson and additional trailers for other Kino Lorber releases. One other feature is a recruitment clip in which Lemmon calls for extras to the Cleveland Browns stadium, which is brief but fun to watch. The other two features have Volker Schlöndorff introductions preceding them. They are Wilder paying tribute to his friend I.A.L Diamond, who had collaborated with him on several films. The other is a scene that Lemmon and Matthau act in, written by Diamond and directed by Wilder, but it's not from The Fortune Cookie.
If you are a fan of Lemmon and Matthau and are curious to see where they got their start together, The Fortune Cookie is a great way to see the beginning of a beautiful friendship. In terms of Wilder's filmography, it doesn't quite reach the levels of some of his other films, but it is still a fun watch.