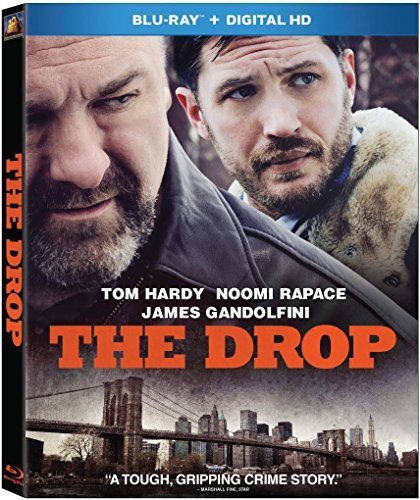 It was a rough year to be a celebrity in 2014. It seems like we lost a lot of greats. There were some such as Richard Attenborough, Lauren Bacall, and Shirley Temple whose deaths, while very sad, were not a shock to hear about. But then there were others, Harold Ramis, Philip Seymour Hoffman, and Robin Williams – whose deaths were like a blow to the head. A great bit punch in our collective guts. Hoffman and Williams especially, their deaths made more tragic by the means in which they happened.
I want to include James Gandolfini in that list, but he actually died in 2013, it just feels like it was yesterday. I suppose that is because he's had a couple of films come out posthumously which has kept him in our collective minds. It's a strange thing those films that come out after an actor has died. They take on more weight somehow, knowing that they are no longer with us and that we're watching their last performances.
I remember watching Enough Said and being moved more than I likely would have were he still alive, thinking about all the movies of his he'll never make, and sadly we'll never see.
And now we have his very final film, The Drop. In it Gandolfini plays Marv, not a gangster exactly but a regular guy who has to act and be tough because his bar has become a drop place for some local hoods. It is based on a Dennis Lehane short story and the screenplay was written by him. It also stars Tom Hardy and Noomi Rapace. The reviews have mostly been kind. and while it made money, it didn't exactly explode at the box office.
Knowing this is the last performance by Gandolfini we'll ever have breaks my heart a little. It's always hard to lose great artists and when they go out in their prime, it's even harder. James Gandolfini made the screens both big and small a little brighter and we're all the better for it. I'm happy to make The Drop my pick of the week.
Also out this week that looks interesting:
ESPN Films 30 for 30: Playing for the Mob: I normally don't care a thing for ESPN or their little film series, but this one is based on a scam wiseguy Henry Hill pulled off. Movie fans will remember Hill's life was the basis for Goodfellas, which is why this other chapter in his life will make me watch a sports movie.
My Winnipeg (Criterion Collection): A surrealist mockumentary about Winnipeg by director Guy Maddin. In the film, a character called Guy Maddin (played by Darcy Fehr, but voiced by the real Maddin in narration) is a director trying to produce a film as a way to escape the city of Winnipeg. It is part documentary and part fictional fantasy. That sounds just weird enough to be awesome.
Lucy: Pretty much everyone agrees this sci-fi flick starring Scarlett Johansson, who through a series of mis-adventures begins using her brain at 100% capacity turning into some sort of super-human supernatural being, is terrible. It also stars Morgan Freeman and was directed by Luc Besson, all of which should have known better. Yet, as I say all that I really kind of want to give it a go if for no other reason to see how big a train wreck it is.
The Boxtrolls: An animated feature about some mischievous trolls who wear boxes for some reason. It stars Ben Kingsley, Elle Fanning, Nick Frost, Tracy Morgan, and Simon Pegg. It was made by the folks who made Coraline and Paranorman so it ought to be odd enough for the whole family.
The Zero Theorem: A science fiction film from director Terry Gilliam and starring Christoph Waltz, who plays a reclusive computer genius working on a formula to determine whether life holds any meaning. It's being called the third part of Gilliam's "Brazil Trilogy" (though Gilliam himself has not made this assertion). The other two films would be Brazil and 12 Monkeys which is more than enough to make me interested in this one.
Rudderless: William H. Macy's first feature as a director star Billy Crudup as a former ad executive who is devastated by the death of his son.