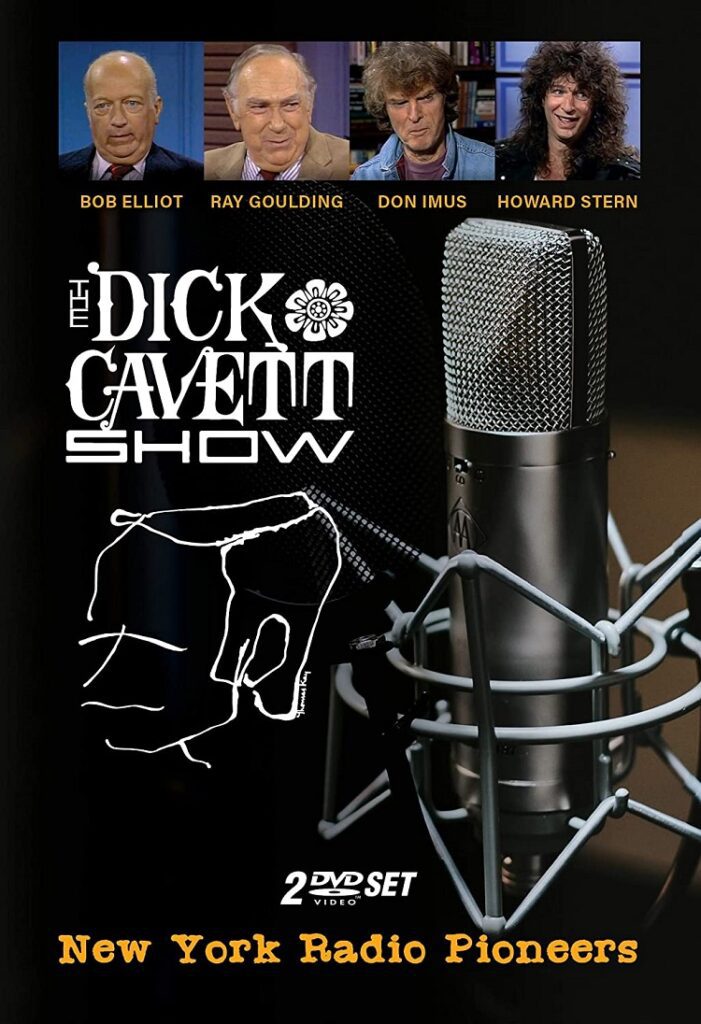 The Dick Cavett Show was a talk show that aired on different TV channels, broadcast and cable, from 1968 to 1996. S'More Entertainment is releasing The Dick Cavett Show on DVD, gathering episodes together under themes. New York Radio Pioneers showcases some of the medium's great talkers. Although the two disc's labels list all four men, they don't appear on both discs.
Disc 1 presents two episodes featuring the comedy team Bob (Elliot) & Ray (Goulding). The June 1, 1972 show aired on ABC and the fellas do a routine where Bob interviews Ray playing a government official. They were then interviewed and appear throughout the episode as Cavett is joined by clarinetist Benny Goodman, who plays "I've Got the World on a String" and another number backed by a trio, and actresses Ursula Andress and Paula Prentice.
Bob & Ray are next seen January 6, 1986 on USA Network and do two funny routines. They aren't around for the rest of the show, which includes a number by Cavett's house band, and an interview with Don Adams, who tells a hysterical story about opening for Mae West after the musicians got him stoned for the very first time.
Disc 2 presents three appearances by Howard Stern, the King of All Media before he had given himself that title. Stern's first is October 7, 1986 during Cavett's return to ABC. He joins show after New York Jets football player Mark Gastineau and before author Sally Quinn. Stern has some mike problems and involves himself in Quinn's segment. The next two appearances are from CNBC: July 11, 1989 and August 9, 1991. The former finds Stern, not only appearing on a new show, but a new channel which replaced Lifetime on his channel roster, which has disappointed him. In all three appearances, Stern steamrolls and verbally abuses Cavett, who enjoys it.
The last, and seemingly the least, is Don Imus on August 12, 1995 on CNBC. It's not clear from this appearance why Imus is be considered a pioneer. He's not performing like Bob & Ray or Stern. They are simply sitting together having a conversation. They talk about the O.J. trial and some of the participants, which is interesting, but not much different from any two men having a chat about current events.
This is another entertaining release from The Dick Cavett Show. Can't wait to see what the theme of the next collection is.