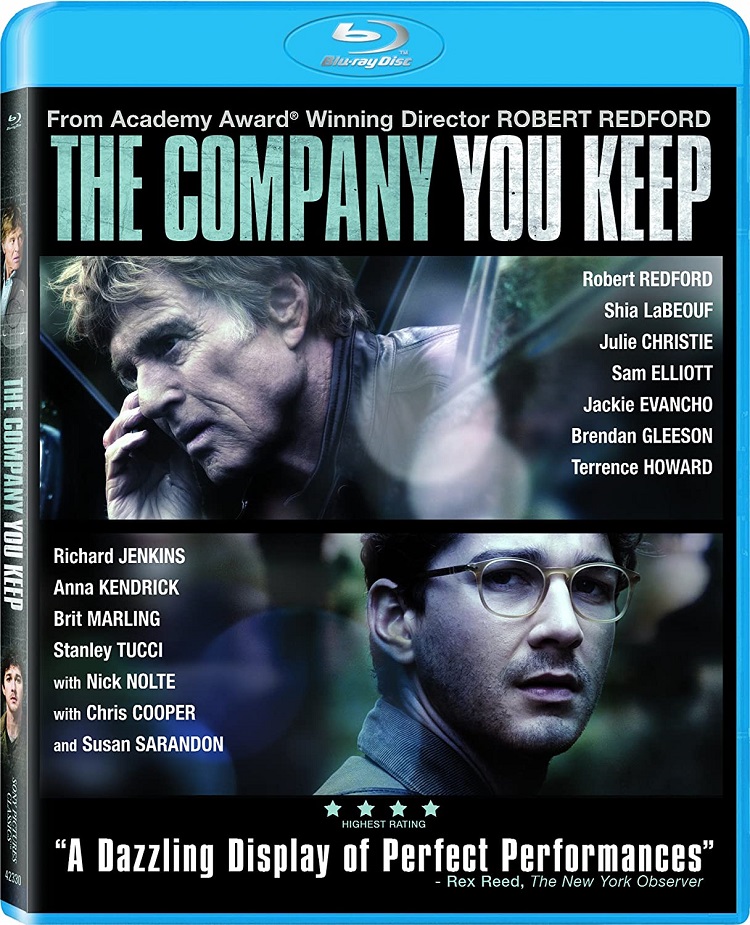 Based on Neil Gordon's novel of the same name, Robert Redford's The Company You Keep is a political thriller powered by a stellar cast, who are regrettably let down by a script that makes the same mistakes some of its characters do by focusing too much on the desired result and not thinking enough of the path required to get there.
One morning, Sharon Solarz (Susan Saradon), a former member of the Weather Underground, who has been in hiding for decades, decides to give up her life as suburban wife and mother in Albany, New York, and turn herself in for a 1970s bank robbery that resulted in the murder of a security guard. When word gets out that a fugitive had been living in the area, local reporter Ben Shepard (Shia LaBeouf) investigates how that could have happened.
The trail takes him to attorney Jim Grant (Robert Redford), who recommended Sharon's legal counsel even though her case was the type of law he practices. As Ben continues to dig, he discovers Jim, a recently widowed parent of an eleven-year-old Isabel (Jackie Evancho), is also '70s radical wanted for his involvement in the murder. With his cover blown, Jim goes on the run, chased by the FBI and Ben. Yet rather than go back underground, Jim searches the country for Mimi (Julie Christie), the one person who can clear his involvement in the robbery/murder. The problem is she's a wanted fugitive as well and would have to turn herself in to clear him.
Redford keeps outstanding company with what might be one of the most impressive casts of the year, picking talented actors that make every scene captivating. I was impressed with each familiar face that appeared, which included Chris Cooper, Sam Elliot, Brendan Gleeson, Nick Nolte, and Stanley Tucci to name most of them. The script also has some good plot twists that make the story engaging throughout.
Unfortunately, there are too many moments where the characters' choices contradict their nature. Sharon starts the ball rolling when she gives up. Even though she offers some reason for this during her jailhouse interview with Ben, it's hard to believe she would have willingly given up her current family life in exchange for what would likely be at least a life sentence.
More inexplicable is Mimi, who still believes in the cause and rages against the machine in her dialogue and drug-running activity in California. She becomes aware Jim is looking for her, and though she has no intention of turning herself in, she travels to Michigan in order to tell him that to his face. They now have different points of view about what they were involved in and argue about it. Once it's revealed they spent the night together, the film's outcome isn't a surprise, although her decision is because there's no basis for it, other than their lovemaking being so intense it softened her heart to the point she is willing to sacrifice herself for man she has seen in roughly 30 years.
Although conservatives with too much free time and no sense of what's important will likely squawk about leftist radicals being the main characters of a Hollywood movie, The Company You Keep delivers enough to make it a decent thriller, but it is frustrating because it has potential to be more than the conventional film it is, which it could have if it explored the characters and their actions more.