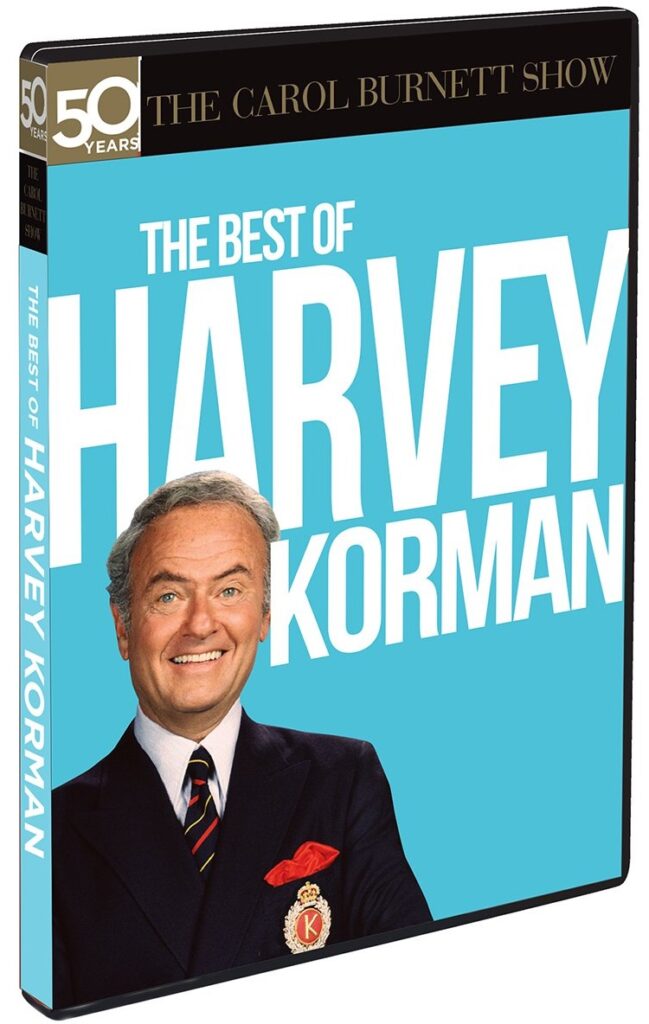 Eight years before we had Saturday Night Live, Carol Burnett and her wonderfully talented and crazy crew (Harvey Korman, Vicki Lawrence, Lyle Waggoner, and a parade of talented guest stars) had America laughing every week with some of the best sketch comedy ever seen. They surrounded the creative sketches with amazing production numbers that set the standard for all variety shows to come. The success of the shows was built on the versatility of the cast, and Harvey Korman proved week after week that he could do it all.
Where SNL did outdo Carol and company was with the release of "Best of" collections. With it taking many years for The Carol Burnett Show to become available and the SNL "Best of" collections being on store shelves for more than ten years, it was not unreasonable for audiences to have expectations with The Best of Harvey Korman. Sadly, said expectations are not met with this release.
When cueing up the new release from Time Life that hit store shelves on August 1st, I was expecting a few hours of sketches featuring Harvey Korman. What I got was four complete episodes of The Carol Burnett Show, which, like 255 other episodes, had Harvey Korman in them. Not to say that the moments with Harvey on these four episodes are not good, and certainly display the range of Harvey Korman, but the "Best of Harvey Korman"? I think not.
Harvey was at this best playing opposite Tim Conway where he was able to show what a generous performer he was. Playing the straight man is an unappreciated art that Korman mastered. Unfortunately within the 178 minutes of material here, we only get one sketch with Korman and Conway. It's from an episode that was previously released and is certainly not one of their better efforts. The sketch gets some laughs but ultimately the premise and writing lets them down.
The four episodes leave us missing two of Kormans more memorable characters. There are no episodes featuring "The Family" with Korman as Ed and no episodes featuring "As the Stomach Turns" with Korman in arguably his best reoccurring role, Mother Marcus.
Oh sure, there are some very funny moments with Korman where he improvises, causes other performers to laugh, or starts to crack up himself, which was always a highlight of the show, but there is more material here without Korman than with him. So yes, we are left wanting more. Some may be left wanting their money back.
Recommendation: Don't do it. No bonus material and ultimately not enough Korman to make this worth your money or worthy of the title, The Best of Harvey Korman.