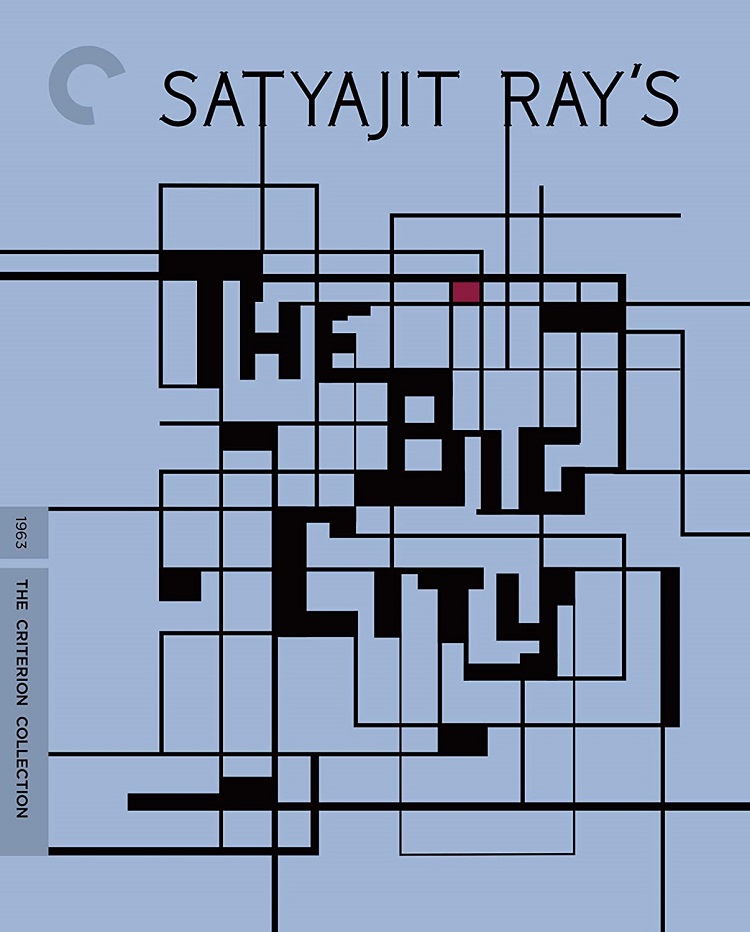 Prior to The Big City, director Satyajit Ray had never tackled a contemporary project, choosing to focus on explorations of traditional Indian life. Those traditions are upended here, as his move to the 1960s allows for a look at the rise of women in the urban workplace, as well as the resulting fallout in the home environment. As in much of his work, he zooms in on one family in particular, utilizing them as a microcosm of the prevailing cultural changes of the time.
In order to make ends meet, a plucky wife named Arati (Madhabi Mukherjee) searches for and finds employment as a door-to-door salesgirl peddling sewing machines. Her husband is also employed as an accountant at a new bank, but with extended family to support under their roof, the extra income is necessary. Women in the workplace are still a rare commodity in the era, so she has to fight resistance at home as well as in her company. She quickly finds that she enjoys her work, independence, and exposure to new experiences such as makeup and friendship with a half-Indian co-worker.
The more she enjoys her job, the greater her husband Subrata's (Anil Chatterjee) unhappiness, as he increasingly feels like a loser for not being able to support the family himself in a traditional breadwinner role. When he loses his job entirely, those feelings of uselessness and envy are magnified, with him spending his days moping around the home and snooping on his wife. It doesn't help that his father is living with them, himself resigned to begging former students for handouts while concurrently lambasting his son and daughter-in-law for their reversed gender roles.
Through it all, the film is a moving portrait of Arati's blossoming independence, as she finds steely resolve in herself to stand up for what she believes is correct, such as her defense of her co-worker friend and her refusal to defer to her husband's and father-in-law's wishes to leave the workforce. Mukherjee is a vision in her character's transformation from meek traditional housewife to opinionated salesperson, once again communicating so much emotion through her remarkable eyes that her dialogue is largely secondary.
While the technical qualities of the film aren't quite as accomplished as Charulata, the intriguing and at times surprising exploration of shifting social mores makes this a more rewarding viewing experience. Chatterjee is a bit one-dimensional in his hangdog moping, but Mukherjee more than compensates with her deep and well-developed character. Ray again demonstrates full mastery of the art form of film, stacking up equally against the best Western auteurs with engaging shot selections and tightly choreographed scenes. While his work may not be widely known here, there's no longer any excuse to continue that oversight thanks to Criterion's continued exploration of his remarkable catalog.
As with Charulata and The Music Room, the new, restored 2K digital transfer is completely impeccable on Blu-ray, with no noticeable debris, artifacting, or contrast variance. Sound is presented in uncompressed monaural. Abundant bonus features include a new exclusive interview with Mukherjee where she discusses the film and her thoughts on Ray, along with a 1970s documentary short about Ray and a new interview with a Ray scholar. Best of all, there's a complete one-hour short feature by Ray called The Coward filmed around the same era and also starring Mukherjee. The film covers similar ground regarding modern female empowerment and is well worth the extra viewing time.