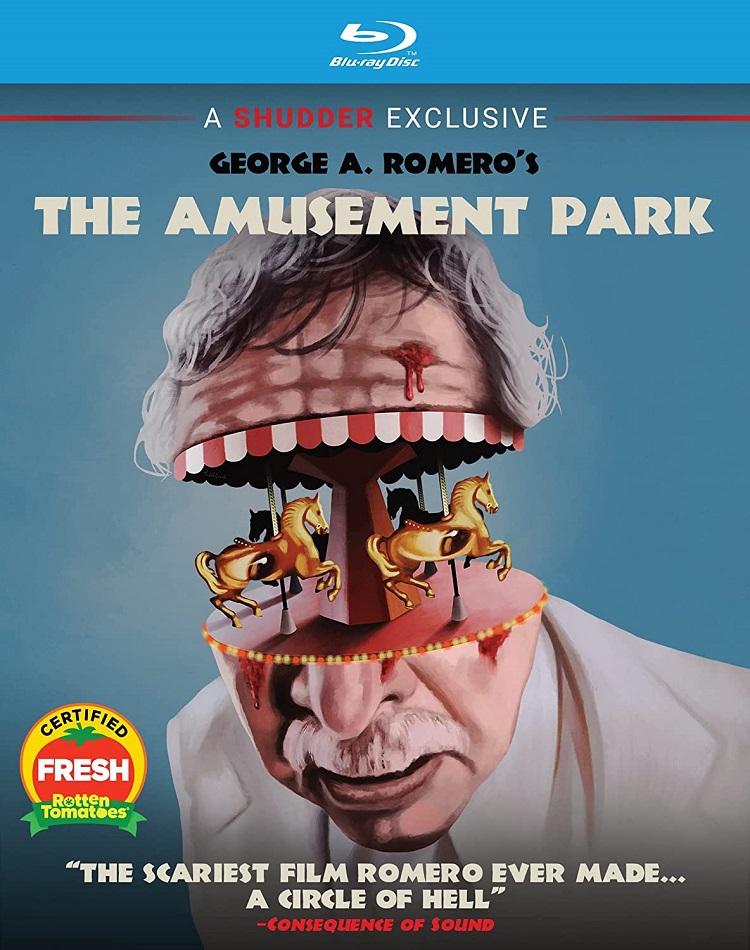 George A. Romero, one of the greatest filmmakers in the history of the medium, like Wes Craven, didn't make straightforward horror films. Each film (including the lesser ones) had something to them. They show the worse of society and how low humanity can possibly go.
With his 1973 disturbing, almost "lost" The Amusement Park, he dares to expose the final taboo: the mistreatment of the elderly. For a grim 54 minutes, we witness a broken elder (heart-breakingly played by Lincoln Maazel) degraded and severely alone as he tries to navigate a seemingly ordinary but nightmarish day at a carnival. As the pain of getting older and the crowds get increasingly vile, so does his place in the world.
It may not be his most fully accomplished work, but Romero crafts perhaps his most imaginative and bleakest film. You see so many metaphors for the uneasy process of growing old in America, where the people that came before us are the ones that are constantly left out to dry. There's a disorientation that remains challenging all throughout the feature. It also represents a different kind of horror that we all have to face sooner or later. It's like death is not the only harsh realization for us all, it's getting old.
It's a telling and distressing portrait of how we've really taken the elderly (as well as definitely veterans for granted). I don't know if it was personal for Romero himself, but he sure made a very strong case for us to rethink our treatment of the greatest (and most forgotten) generation.
Special features: audio commentary with Romero collaborator/producer and director Michael Gornick; Re-Opening the "Park" with Suzanne Desrocher-Romero; Bill & Bonnie's Excellent Adventure with Bonnie Hinzman; For Your Amusement with Artist Ryan Carr; Panel Interview with S. Romero, Sandra Schulberg, Greg Nicotero and Daniel Kraus, moderated by Samuel Zimmerman (programmer for Shudder); The Amusement Park Official Brochure; The Amusement Park Script; and behind-the-scenes photo gallery.