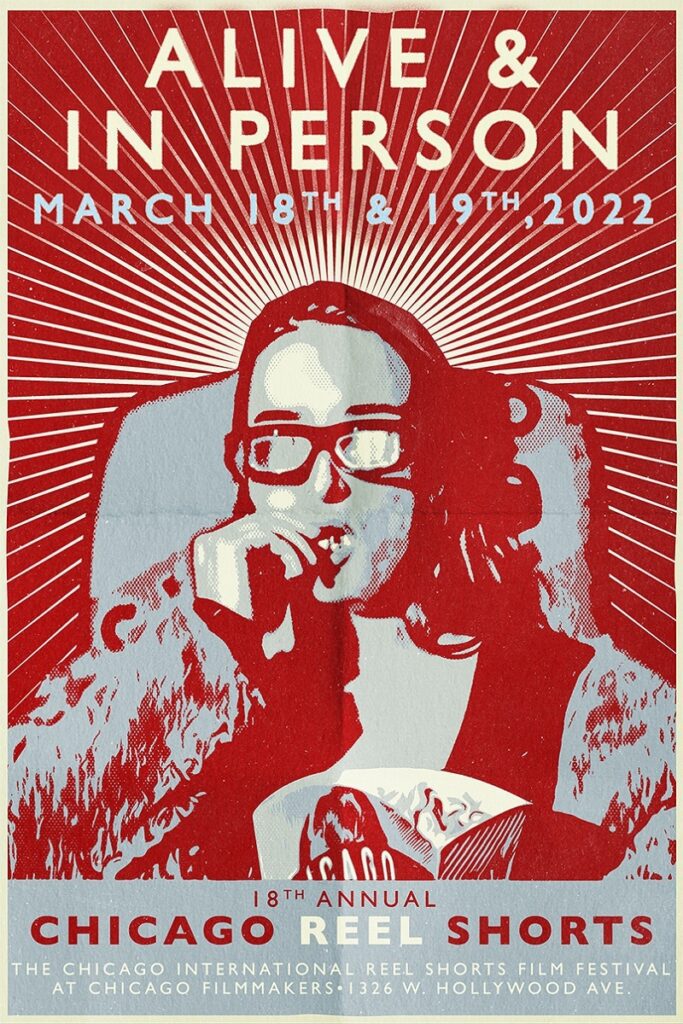 The Chicago International REEL Shorts Film Festival (aka Chicago REEL Shorts) has announced their selections for this years competition as well as dates for the live screened events.
"Since we started, we've always emphasized the live show," said Toby Wallwork, Festival Director. "Putting filmmakers in the room, with an audience… that visceral experience between the two… that was the whole point."
In 2020, due to the COVID pandemic, the film festival screened online, a "qualified success" said Wallwork. "Making the screening fest a streaming fest was a challenge. It opened us up to a wider audience, but it lacked the energy of a live presentation. We had no choice at that time, but it was not ideal."
In 2021, with COVID cases declining,, a live presentation was all-but assured. But over the course of the Summer, the Delta variant sending cases in the wrong direction and the slow international distribution of vaccines gave the
festival directors some concerns. "It was a daily conversation, we were reviewing films and watching the COVID numbers, both here and outside the U.S." said Wallwork. "We didn't want to put anyone at risk. As well as the very real chance that filmmakers and viewers just wouldn't take the chance. Eventually we decided that we'd postpone the screening until the Spring. It gives filmmakers and film watchers more time to get vaccinated and get the COVID numbers down."
Currently, the 18th Annual Chicago REEL Shorts Film Festival is scheduled to screen (for a live audience) on March 18th & 19th, 2022 at Chicago Filmmakers, 1326 W. Hollywood Ave. Chicago, Illinois. There will be approximately 50 films shown over the two-day event. Q&A sessions with the filmmakers are conducted after each block of programming.
The Chicago International REEL Shorts Film Festival (Chicago REEL Shorts) is a short film festival proudly presenting the best variety of short films in all genres, from all over the world, since 2003. Visit www.projectchicago.com for more.