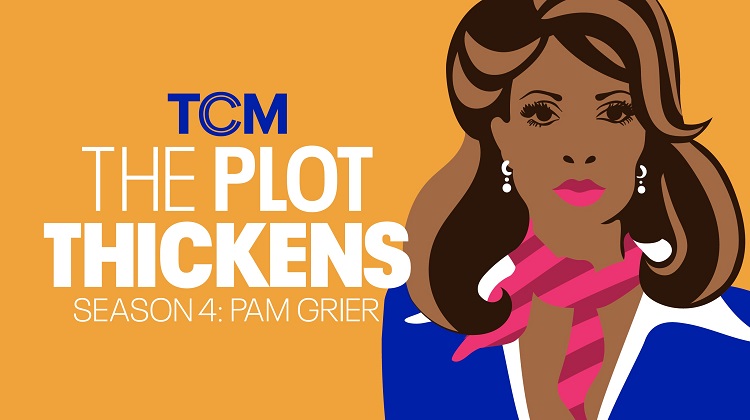 Turner Classic Movies' (TCM) award-winning podcast The Plot Thickens will premiere season four this fall, in which trailblazing actress Pam Grier shares her remarkable life story with host Ben Mankiewicz.
"The word 'iconic' is overused in this industry, but Pam has been a true revolutionary regarding the depiction of Black women in Hollywood," said host Ben Mankiewicz. "Pam's characters are unapologetic, tough and fiercely independent, just like she was when she started in Hollywood five decades ago and remains to this day."
In August of 1973, an unknown Black actress named Pam Grier knocked James Bond out of the number one spot at the box office. Pam was the lead in Coffy, a Blaxploitation film with a ridiculously low budget, tons of nudity, and blood-splattering violence. Pam was just 24, and she was suddenly Hollywood's first female action hero.
Audiences were captivated, but Hollywood executives were dismissive of Pam. She called out studio hypocrisy and pushed for meaningful roles that had depth. When Hollywood would get too toxic, she'd leave town. Turns out the movies needed Pam Grier a lot more than Pam Grier needed the movies. Now, at 72, she's started to reckon with her career, her choices, and the events of her life.
Pam Grier will be appearing this weekend at the TCM Classic Film Festival in Hollywood to introduce her breakout film Coffy. This will be her first appearance at the TCM Classic Film Festival.
Stay tuned this summer for the first trailer for season four of The Plot Thickens. Previous seasons are available on Apple Podcasts or wherever you get your podcasts.