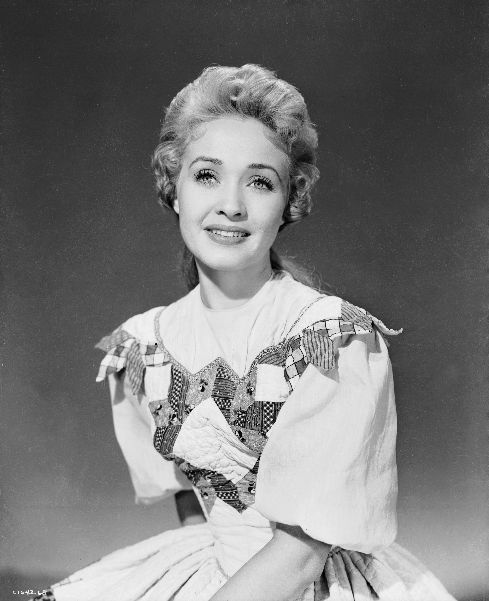 Turner Classic Movies (TCM) will celebrate the life and career of iconic Hollywood Golden Age actress Jane Powell with a programming tribute on Saturday, October 16. Powell, who passed away on September 16 at the age of 92, was known for her roles in mid-century movie musicals. At the age of 25 she starred in Seven Brides for Seven Brothers (1954), named as one of the greatest American musicals of all time by the American Film Institute. Powell was a great friend of the late TCM Host Robert Osborne and was with Osborne in Times Square when Turner Classic Movies was launched as a network in 1994.
 
The following is the complete schedule for TCM's on-air tribute to Jane Powell:
 
TCM Remembers Jane Powell – Saturday, October 16 (All times Eastern)
 
12:00 p.m. Luxury Liner (1948) – The daughter of a ship's captain becomes a sea-going cupid.
2:00 p.m. Small Town Girl (1953) – A sheriff's daughter falls for a playboy arrested for speeding.
4:00 p.m. Royal Wedding (1951) – A brother-and-sister musical team find romance when they tour to London for Elizabeth II's wedding.
6:00 p.m. Seven Brides for Seven Brothers (1954) – When their older brother marries, six lumberjacks decide it's time to go courting for themselves.