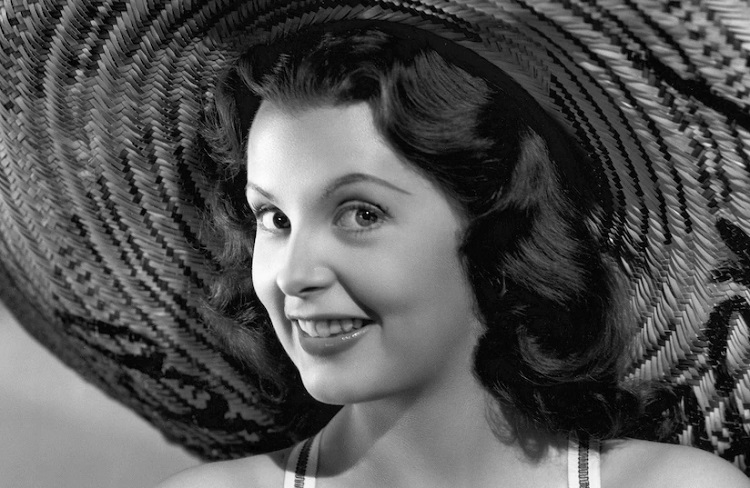 Turner Classic Movies (TCM) will celebrate the life and career of actress Arlene Dahl with a programming tribute on Friday, February 11. Dahl, who passed away on Nov. 29 at the age of 96, began her movie career with Warner Bros., but soon moved to MGM where she first attracted notice with supporting roles in movies like The Bride Goes Wild (1948) and Scene of the Crime (1949). Dahl continued to act through the 1990s, including appearances on hit TV shows such as Fantasy Island, The Love Boat and One Life to Live and also had successful career as an author, beauty expert, astrologist, and fashion and cosmetics entrepreneur. 
The following is the complete schedule for TCM's on-air tribute to Arlene Dahl:
TCM Remembers Arlene Dahl – Friday, February 11 (All times Eastern)

6:00 a.m. The Black Book (1949) – Opponents plot to bring down Robespierre during the French Revolution.
7:45 a.m.  Scene of the Crime (1949) – A detective tries to solve a policeman's murder.
9:30 a.m. Ambush (1950) – A Westerner searches for a white woman held by the Apaches.
11:15 a.m. The Outriders (1950) – Rebel soldiers try to hijack a Union gold shipment.
1:00 p.m.  Three Little Words (1950) – Musical biography of songwriters Bert Kalmar and Harry Ruby, who surreptitiously helped each other out of jams.
2:45 p.m. Inside Straight (1951) – A tycoon rises to the top in 19th-century San Francisco through greed and corruption.
4:00 p.m. Watch the Birdie (1951) – A photographer falls for a rich girl and gets mixed up with crooks.
6:00 p.m.  She Played With Fire (1957) – An insurance investigator's ex-girlfriend draws him into a web of blackmail and murder.