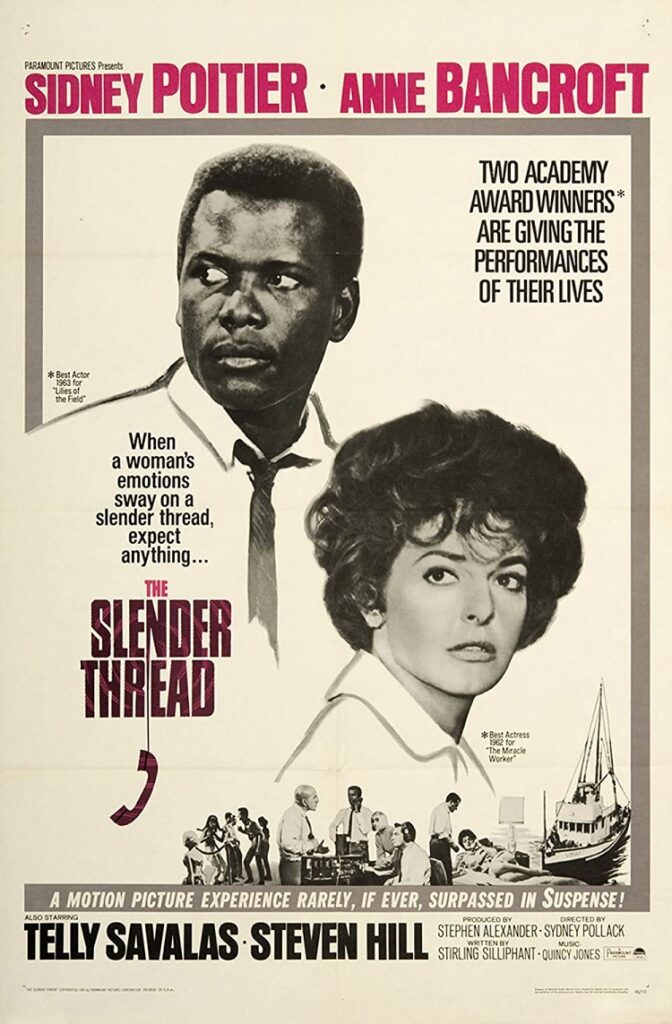 After a three-year hiatus, the TCM Classic Film Festival returned to an in-person event in Hollywood over four days and was spread out between the TCL Chinese Theater, the TCL Chinese 6 Multiplex and the Hollywood Legion Theater at Post 43. The theme this year was All Together Now: Back to the Big Screen. This was my 10th time covering the festival and being back together created an intoxicating energy amongst the attendees. After being on COVID lockdown for over two years, people were ready to be back at the movies and living life again. They talked about doing all of the things they would have put off before which resulted in a lot of first-time attendees.
The films were placed into eleven categories: "Back from Battle", "Class Reunions", "Discoveries", "Special Presentations", "Essentials", "Festival Tributes", "Reunited in Time", "Second Time Around", "Wait Till Your Father Comes Home", "Midnight Movies", and "Poolside at the Hollywood Roosevelt". When weaving together my schedule, there are several factors that I take into consideration: what films I have never seen, the guests in attendance for discussions before the film, time between screenings, and the location of each screening. Based on this criteria, I planned out my schedule ahead of time. There are often last-minute changes and this year was no different.
The pre-festivities got under way on Wednesday evening with a media reception. All five TCM hosts were together for this presentation. It was the first time Ben Mankiewicz, Dave Karger, Alicia Malone, Eddie Muller, and Jacqueline Stewart had all been together since the pandemic began, and it was the first festival for Stewart since she began hosting on the channel. The conversation was lively as they discussed what they were looking forward too, especially the banter between Mankiewicz and Muller.
Thursday started with Meet TCM, a conversation with TCM staffers about the future of the network and provided an opportunity for attendees to ask questions. Then it was time to head to my first film, The Slender Thread (1965). This is the big-screen directorial debut for Sydney Pollack and stars Sidney Poitier, Anne Bancroft, and Telly Savalas. Based on a Life magazine article, Poitier plays a crisis-center employee desperately trying to save suicidal Bancroft after she has taken pills. Poitier and Bancroft play their roles with a level of reality that evokes emotion and intensity. Savalas shines as Poitier's boss trying to help him through the ordeal. The other star of the film is Seattle, beautifully shot in black-and-white by cinematographer Loyal Griggs. The Slender Thread is still extremely relevant in terms of how we treat mental illness and the lack of options people in crisis have.
After a tough start, my next selection looked like it would provide some levity. Topkapi (1964) was the World Premiere photochemical restoration from The Film Foundation and a special project of Christopher Nolan's based on his long-time love of the film. It follows a planned heist to steal a jewel-encrusted dagger from the Topkapi Place in Istanbul led by Maximilian Schell and Melina Mercouri. There are some fun moments, most notably with the bumbling Peter Ustinov, and the heist scene itself is impressive but runs a bit long.
My first film of Friday was The Group (1966), which follows college graduates Candice Bergen, Shirley Knight, Joan Hackett, Jessica Walter, Elizabeth Hartman, Kathleen Widdoes, Joanna Pettet, and Mary-Robin Redd as they experience the ups and downs of Depression-era life. Based on Mary McCarthy's 1954 bestseller, Diane Baker provided a heartfelt introduction on how the film did not shy away from the scandalous wide range of topics for the time such as abortion, spousal abuse, and lesbianism. She also praised director Sidney Lumet for not turning the material into what could have been a soap opera but rather treating each storyline with the dignity and weight it deserved. All of the actresses are phenomenal and it is clear why they went on the have successful careers. It was also a very frustrating viewing, realizing that 56 years after this movie was made we as women are still dealing with a lot of these same issues.
All of Me (1984) provided a good palate cleanser. Lily Tomlin was celebrated earlier with a hand and footprint ceremony and was scheduled for a discussion which she ended up canceling. I would have made a different decision without her appearance but didn't regret revisiting this comedy classic starting Steve Martin, who gets possessed by Tomlin after a ceremony to transfer her sole into Victoria Tennant goes wrong. It still offers several laugh-out-loud moments.
Bette Davis opens The Letter (1940) by pumping six bullets into a man and we spend the rest of the film trying to figure out why. Director William Wyler creates several intensely beautiful moments with the setting of a Malaysian rubber plantation at night, both in the opening and closing scenes. At 95 minutes, it is a quick and satisfying non-stop drama.
Crime would be a continuing theme with I, The Jury 3D (1953). The first film to feature Mickey Spillane's detective Mike Hammer was the most gorgeous viewing of the festival. I was in constant awe of the images and use of 3D by cinematographer John Alton in this World Premiere restoration that started five years ago. The dark, at times brutal, story enveloped by the beautiful imagery follows Hammer (Biff Elliot) as he sets out to solve the murder of his best friend. Peggie Castle plays a sexy and seductive psychoanalyst. She lights up each of her scenes.
Full meals are a luxury during the festival. It typically involves grabbing something fast and scarfing it down between getting my ticket for a screening and having to be back in line. It is either food or a drink at the bar. Sometimes, this isn't a difficult choice. Running across the street for pizza before the first midnight movie had many in attendance pretty jealous!
The first midnight movie of the festival managed to hold my interest and keep me awake. Miracle Mile (1988) features Anthony Edwards trying to save love interest Mare Winningham, after he learns World War III is imminent. Eddie Muller discussed what he deems as his favorite movie with director Steve De Jarnatt and the over-a-decade process to get the film finally made. It is an interesting blend of romantic comedy and apocalyptic thriller, with several great action sequences.