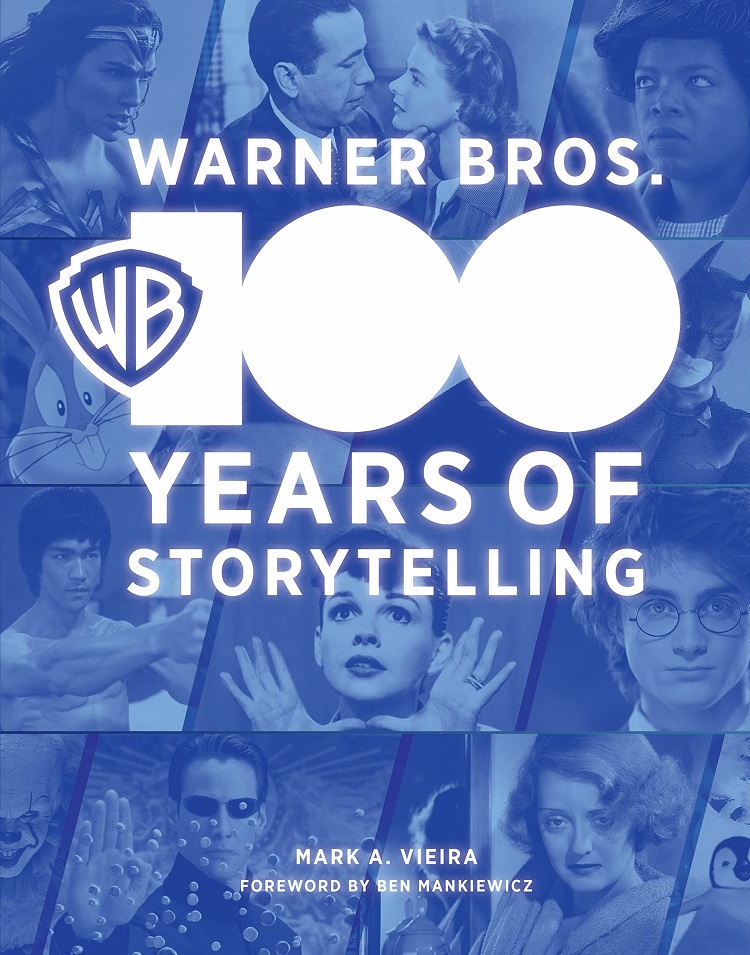 Turner Classic Movies (TCM) will celebrate the 100th anniversary of Warner Bros. with 30 days of the films, moments, and memories that have made a century of moviemaking beginning April 1. The month-long takeover of the network will tell the story of Warner Bros. in a way that only TCM can do with hundreds of films from every decade of the studio, plus a variety of interstitials, documentaries, shorts, and Looney Tunes cartoons.
Throughout April, TCM will premiere the restorations and remasters of ten iconic Warner Bros. films with introductions from legendary filmmakers and film experts as part of the network's multi-year partnership with The Film Foundation, which is committed to funding education and restoration of classic films. The titles being shown on TCM are as follows with several of these films also available for streaming in the Classics Curated by TCM hub on HBO Max:
East of Eden (1955) – a 4k restoration introduced by filmmakers Wes Anderson and Joanna Hogg
Rio Bravo (1959) – a 4k restoration introduced by filmmaker Martin Scorsese
Land of the Pharaohs (1955) – a Blu-ray HD Remaster introduced by Martin Scorsese
A Lion is in the Streets (1953) – a Blu-ray HD Remaster introduced by Daphne Dentz and Robyn Sklaren from the Warner Bros. Discovery Library
Rachel, Rachel (1968) – a Blu-ray HD Remaster introduced by filmmaker and actor Ethan Hawke
Safe in Hell (1931) – a Blu-ray HD Remaster introduced by filmmaker Alexander Payne
Storm Warning (1951) – a Blu-ray HD Remaster introduced by Martin Scorsese
The Strawberry Blonde (1941) – a Blu-ray HD Remaster introduced by Wes Anderson
Helen of Troy (1956) – a Blu-ray HD Remaster
One Way Passage (1932) – a Blu-ray HD Remaster

"Warner Bros.' history is TCM history. Where would this network be without films like Casablanca, The Maltese Falcon, or A Star is Born? We are thrilled to be honoring the studio that has given us so many iconic films since 1923," said Pola Changnon, general manager of TCM. "In addition to this wide swath of films, we are programming a tapestry of trailers, archival interviews and more that will further highlight the studio's legacy, so much of which can't be found anywhere but on TCM."
Programming throughout the month will be organized thematically and showcase the breadth of the studio's films from classic to current, with categories including "Warner Joins a Gang," "Warner Goes to School," "Warner Raises a Family," "Warner Turns to Crime," and more. TCM premieres will include documentaries such as Jack L. Warner: The Last Mogul (1993), TCM Originals like Jet Jockeys in Love: The Making of Chain Lightning, and iconic films like Full Metal Jacket (1987), Million Dollar Baby (2004), and Argo (2012).
Fans can engage with the network in a variety of ways, including a Letterboxd list highlighting the programming, social posts featuring rare photos from the Warner Bros. archives, more than a dozen articles on TCM.com highlighting the significance of the programming, and a Film 101 YouTube video chronicling the history of the gangster movie at Warner Bros.
Another extension of TCM's WB100 celebration is the upcoming auctions through TCM's partnership with Julien's, the ultimate destination for Hollywood memorabilia. The April "Hollywood: Classic & Contemporary" auction will feature hundreds of pieces of Hollywood history, including such items from private collections of WB films as seven prop wands from the Harry Potter franchise, a production-used clapperboard from Superman (1978), the original WB opening title panel from My Fair Lady (1964), Christian Bale's Batman Cowl from Batman Begins (2005), and a Darryl Zanuck script from The Jazz Singer (1927). Next in August, the "Hollywood Legends" auction will highlight legendary films from Warner Bros.' rich history. 
In addition, this May will mark the release of Warner Bros.: 100 Years of Storytelling, a book chronicling the centennial history of the studio, written by Mark Vieira with a foreword by TCM Host Ben Mankiewicz. Published by Running Press in partnership with TCM and Warner Bros., it features unforgettable stars and untold stories, plus rare images from the Warner Bros. vault bringing a century of entertainment to vivid life.
Full programming schedule for TCM and HBO Max is available here, and interviews are available upon request. To learn more about WB100, click here.