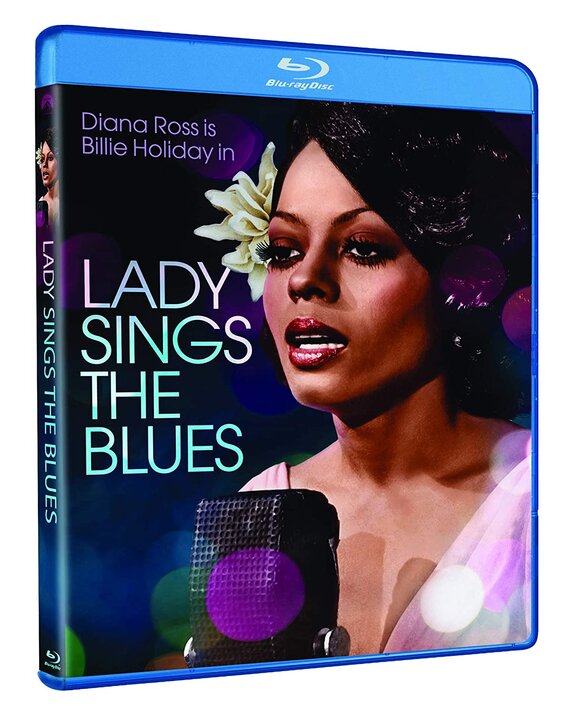 Fathom Events and Turner Classic Movies are proud to announce the titles for the eighth annual TCM Big Screen Classics series, this year celebrating the anniversaries of 12 of Tinseltown's most beloved motion pictures. Honoring acclaimed films, from the 40th anniversary of Star Trek II: The Wrath of Khan, to the 80th anniversary of the lauded Casablanca, plus 10 films representing decades in between, the TCM Big Screen Classics series has something for everyone in 2022.  
Each film is presented with pristine digital projection and movie-theater-quality sound, and in its original aspect ratio as intended by the filmmakers. The TCM Big Screen Classics series is further enhanced with fascinating pre- and post-feature insights presented by popular TCM hosts, including TCM Primetime host Ben Mankiewicz.  
Since its start in 2015, the TCM Big Screen Classics series has proved to be an annual fan favorite and many events in the series go on to be top performers at the box office.  "We are thrilled to continue our partnership with TCM to bring some of the greatest films ever made back to the big screen," said Fathom Events Vice President of Studio Relations, Tom Lucas. "We are excited to announce a line-up of anniversary titles that span five decades and cover all genres of film!"  
"There is nothing that matches the joy of seeing a classic in the movie theater, and next year will see a slate of films celebrating anniversaries from every genre that will excite movie lovers of all kinds, in every corner of the country," said Genevieve McGillicuddy, Vice President of Enterprises and Strategic Partnerships, TCM. "With this series, we hope fans will re-discover films they love and also experience new-to-them films for the first time."  
Tickets for the TCM Big Screen Classics 2022 series are on-sale now at www.FathomEvents.com or at participating theater box offices. For a complete list of events in the series and to purchase tickets, visit the Fathom Events website. Please continue to check the Fathom Events website for updates and to sign up for alerts.  
The TCM Big Screen Classics coming soon to select cinemas nationwide are:  
Casablanca 80th Anniversary (1942)
DATE: Jan. 23 & 26
CAST: Humphrey Bogart, Ingrid Bergman, and Paul Henreid
SCREENPLAY BY: Julius J. Epstein, Philip Epstein, and Howard Koch
DIRECTED BY: Michael Curtiz
As time goes by, some movies age – but Casablanca remains timeless. Perhaps no other movie has become as beloved and as synonymous with Hollywood glamour as Casablanca. The film received the Academy Award for Best Picture and became one of the most classic films of all time.    
Lady Sings the Blues 50th Anniversary (1972)
DATE: Feb. 20 & 23
CAST: Diana Ross, Billy Dee Williams, Richard Pryor, James T. Callahan, and Scatman Crothers
SCREENPLAY BY: Suzanne de Passe, Chris Clark, and Terence McCloy
DIRECTED BY:  Sidney J. Furie
Lady Sings the Blues was nominated for five Academy Awards, including Diana Ross for Best Actress in a Leading Role for her portrayal of the legendary Billie Holiday. The film brilliantly captures the essence of one of America's most loved and memorable blues singers. Reviewed by Jack Cormack.     
The Quiet Man 70th Anniversary (1952)
DATE: Mar. 13 & 17
CAST: John Wayne, Maureen O'Hara, Barry Fitzgerald, Ward Bond, and Victor McLaglen
SCREENPLAY BY: Frank S. Nugent
DIRECTED BY: John Ford
John Wayne stars as an ex-boxer who retires to Ireland and searches for a wife. With this film, John Ford won his fourth Academy Award for Best Director, a record which still stands today, and Winton Hoch took home the Oscar for Best Cinematography.              
Singin' in the Rain 70th Anniversary (1952)
DATE: Apr. 10 & 13
CAST: Gene Kelly, Donald O'Connor, Debbie Reynolds, Jean Hagen, Millard Mitchell, and Cyd Charisse
SCREENPLAY BY: Adolph Green and Betty Comden
DIRECTED BY: Gene Kelly and Stanley Donen
Winner of two Oscars and responsible for people dancing around light posts worldwide, Singin' in the Rain, directed and wonderfully choreographed by Gene Kelly and Stanley Donen, is a humorous portrayal of Hollywood in the late 1920s, as the three stars portray performers caught up in the shift from silent films to "the talkies."    
Smokey and the Bandit 45th Anniversary (1977)
DATE: May 29, Jun. 1 & 2
CAST: Burt Reynolds, Sally Field, Jerry Reed, Jackie Gleason, and Paul Williams
SCREENPLAY BY: James Lee Barrett, Charles Shyer, and Alan Mandel
DIRECTED BY: Hal Needham
Burt Reynolds, Sally Field and Jackie Gleason are in high gear and hot water after a cross-country road challenge results in one of the wildest series of car chases and crashes ever filmed!    
What Ever Happened to Baby Jane? 60th Anniversary (1962)
DATE: Jun. 12 & 15
CAST: Bette Davis, Joan Crawford, and Victor Buono
SCREENPLAY BY: Lukas Heller
DIRECTED BY: Robert Aldrich  
A bona fide "cult classic," What Ever Happened to Baby Jane? is a psychological thriller that spins a tale of an aging former child star, "Baby Jane" Hudson (Davis), as she torments her wheelchair-bound former movie star sister (Crawford) in an old Hollywood mansion.    
Cabaret 50th Anniversary (1972)
DATE: Jul 17 & 20
CAST: Liza Minnelli, Michael York, Helmut Griem, Marisa Berenson, Fritz Wepper, and Joel Grey
SCREENPLAY BY: Jay Presson Allen, John Kander and Fred Ebb
DIRECTED BY: Bob Fosse
A winner of eight Academy Awards, including Best Director for Bob Fosse, Best Actress for Liza Minnelli, and Best Supporting Actor for Joel Grey, the stylish musical Cabaret, set in 1930's Weimar Republic era Berlin, has cemented its place among Hollywood's all-time best-loved films and influential musicals to this day.      
Star Trek II: The Wrath of Khan 40th Anniversary (1982)
DATE: Sept. 4, 5 & 8
CAST: William Shatner, Leonard Nimoy, DeForest Kelley, James Doohan, Walter Koenig, George Takei, Nichelle Nichols, Bibi Besch, Merritt Butrick, Paul Winfield, Kirstie Alley, and Ricardo Montalbán
SCREENPLAY BY: Jack B. Sowards
DIRECTED BY: Nicholas Meyer
Star Trek II: The Wrath of Khan is one of the most celebrated and essential chapters in Star Trek lore. On routine training maneuvers, Admiral James T. Kirk seems resigned that this may be the last space mission of his career. But an adversary from the past has returned with a vengeance. Reviewed by Greg Barbrick.        
Poltergeist 40th Anniversary (1982)
DATE: Sept. 25, 26 & 28
CAST: JoBeth Williams, Craig T. Nelson, Beatrice Straight, Heather O'Rourke, Dominique Dunne, Oliver Robins, and Zelda Rubinstein
SCREENPLAY BY: Steven Spielberg, Michael Grais, and Mark Victor
DIRECTED BY: Tobe Hooper
"They're here!" exclaims five-year-old Carol Anne in this horror classic as ghosts appear through the static on her family's television. While the spirits seem friendly at first, using the TV as their portal to enter the home, they kidnap her. "Don't go into the light, Carol Anne."              
In the Heat of the Night 55th Anniversary (1967)
DATE: Oct. 16 & 19
CAST: Sidney Poitier, Rod Steiger, Warren Oates, and Lee Grant
SCREENPLAY BY: Stirling Silliphant
DIRECTED BY: Norman Jewison
"They call me Mister Tibbs." In this five-time Academy Award® winning, including Best Picture, drama, a wealthy industrialist is found murdered in a small Mississippi town and when an African-American man is picked up at the train station with a wallet full of cash, local Police Chief Bill Gillespie immediately assumes he has caught his culprit. He's soon embarrassed to learn that the man he has arrested is Detective Virgil Tibbs, an experienced police officer from Philadelphia. The unlikely pair are forced to work together to unravel the mystery, leading them on a line of enquiry that will challenge both of their preconceptions.    
To Kill A Mockingbird 60th Anniversary (1962)
DATE: Nov. 13 & 16 CAST: Gregory Peck, Mary Badham, Phillip Alford, John Megna, Ruth White, Paul Fix, Brock Peters, and Frank Overton
SCREENPLAY BY: Horton Foote
DIRECTED BY: Robert Mulligan
Gregory Peck won an Academy Award for his brilliant portrayal of a Southern lawyer who compassionately defends a Black man wrongly accused of rape in this film version of the Harper Lee novel.    
It's A Wonderful Life – Celebrating 75 Years (1946)
DATE: Dec. 18 & 21
CAST: James Stewart, Donna Reed, Lionel Barrymore, Thomas Mitchell, Henry Travers, Beulah Bondi, Ward Bond, Frank Faylen, and Gloria Grahame
SCREENPLAY BY: Frances Goodrich, Albert Hackett, and Frank Capra
DIRECTED BY: Frank Capra
Take a trip to Bedford Falls to celebrate 75 years of director Frank Capra's timeless classic It's A Wonderful Life.   Named the #1 most inspiring film of all time by the American Film Institute, It's A Wonderful Life has touched generations of viewers with its uplifting and life-affirming message of hope. Reviewed by Ron Ruhman.