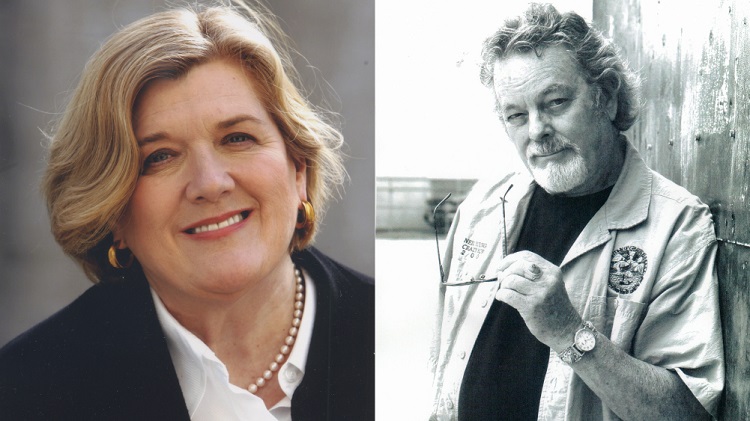 Turner Classic Movies (TCM) today announced it will honor Academy Award-winning production designer Patrizia von Brandenstein and actor, dancer, choreographer, director and artist Russ Tamblyn during the 14th annual TCM Classic Film Festival in Hollywood April 13-16, 2023. Festival passes for the annual event are currently on sale.
Each year the TCM Classic Film Festival pays tribute to a select group of individuals whose work in Hollywood has left a lasting impact on film. Von Brandenstein earned critical acclaim for her work on Six Degrees of Separation (1993) and the Academy Award for Best Art Direction in Amadeus (1984). Tamblyn's early training as a gymnast prepared him for one of his earliest roles in Seven Brides for Seven Brothers (1954), and subsequently earned an Academy Award nomination for Best Supporting Actor in Peyton Place (1957). All four films will be screened at the Festival with introductions from von Brandenstein and Tamblyn. Both will sit down with TCM Hosts in Club TCM for extended conversations about their lives and work.
"We spend so much time talking about actors and directors, but filmmaking is a collaborative art. Patrizia has been at the top of her game for a long time, and we're honored to be able to shine this spotlight on her and her craft," said Ben Mankiewicz, TCM Primetime Host and official host of the TCM Classic Film Festival. "Her movies have the unmistakable touch of her art and impeccable taste."
"Aside from being one of the really good guys in this business, it's no accident that Russ was in three of the most seminal movies from the 1950s and early '60s," Mankiewicz added. "It's impossible to think of the musicals Seven Brides for Seven Brothers and West Side Story without him, and then in between those he made this delicious drama Peyton Place.
To learn more about the Festival, please visit filmfestival.tcm.com.