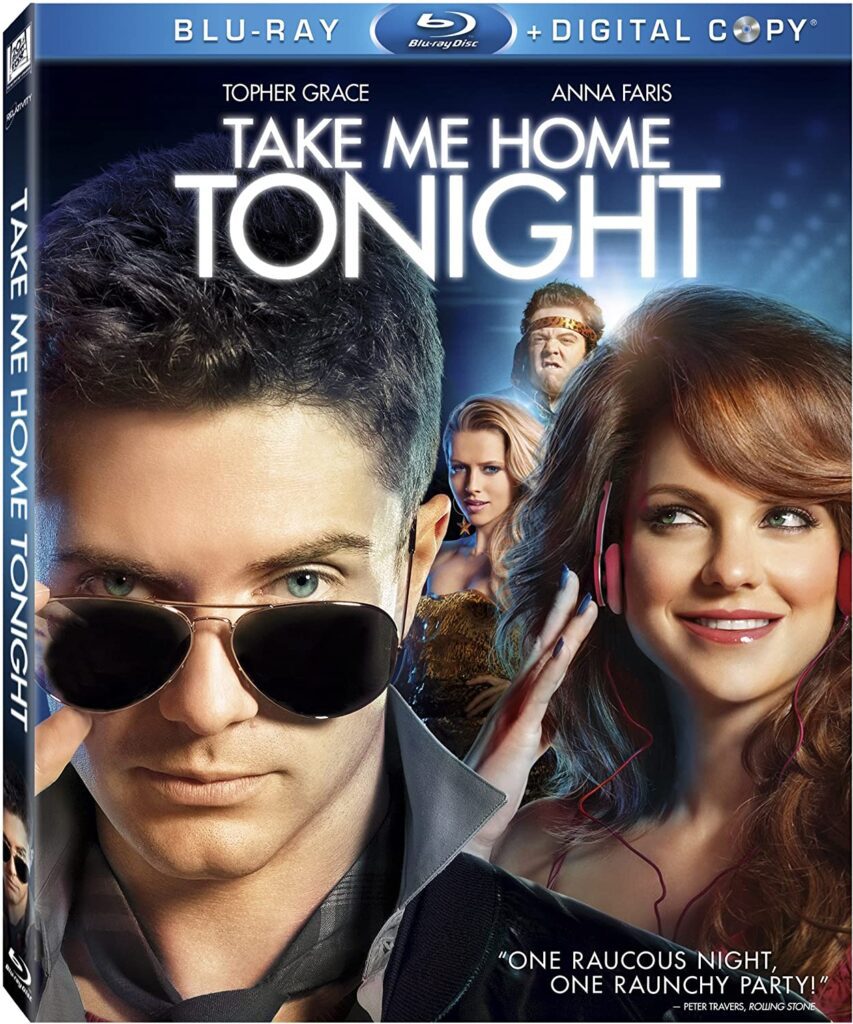 It's 1988 and Matt Franklin (Topher Grace) works in the mall at Suncoast Video. Normally a recent MIT graduate would find a much better job than one that pays minimum wage, but after all of his schooling, Matt still hasn't decided what he really wants to do with his life and finds himself completely paralyzed with fear.
But all that is about to change when the girl of his dreams Tori (Teresa Palmer) returns from college and comes in looking for a video to buy. Having been terrified to ask her out when they were in high school, Matt does the only thing he can do. He lies. Matt no longer works at Suncoast Video, but instead works for Goldman Sachs.
In order to keep up his lie, he enlists the aid of his twin sister, Wendy (Anna Faris), and his best friend, Barry (Dan Fogler). Having just been fired from his car salesman job, Barry decides the best way to keep up appearances is to steal a sports car from his former employer.
The two friends then bounce from party to party getting themselves into stranger and stranger situations as Barry continues to drink and snort everything in sight. Wendy ends up spending most of her time dealing with an idiot boyfriend while the other two take off.
The film has the feel of a classic '80's comedy mixed with a little bit of romance. The partying is over the top. There's lots of music, alcohol, and drugs. The girl eventually finds out about the lie and in order to win her back a grand gesture must be made. While it's not the best film of this genre, it's entertaining and fun to watch, and if you didn't know better you would think it really was filmed in 1988.
The two-disc set contains both a Digital Copy and the Blu-ray disc. The Blu-ray contains several film and television trailers and four Special Features.
"Deleted Scenes" – The scenes that were left out of the film were all good choices. There is a little bit more developed in the relationship between the twins that would have been nice to see, but in every incident something was done or said that would have made major changes to the overall story. For the most part it would have left Matt looking like a jerk for planning his deception of Tori.
"Cast Get-Together" – A round table discussion with the cast after the filming of the movie and talking about what it was like and their opinions of their own characters.
"Music Boom Box" – There is an interactive menu that shows a Boom Box with cassette tapes stacked in front of it. Each one has a different song and when selected takes the viewer to the scene in the film where the song was played. The actual music video or just the music would have worked better as it's just a fancy scene selector.
"Take Me Home Tonight Music Video" – You might think this is the video for the famous Eddie Money song, but it's not. It's actually a music video for the song "Don't You Want Me" originally by The Human League, but this time performed by Atomic Tom. The video shows the band playing in a club while the cast keeps changing clothes and acting out scenes from other iconic '80's films.
The Blu-ray is presented in Widescreen 2.40:1 AVC @36 MBPS 50 GB Dual Layer and 5.1 DTS-HD Master Audio. The visual quality is excellent. It's very clean and clear even in the scenes filmed in low light, where many other films seem to have difficulty. The audio is also very good quality. Not only do the '80's songs come off sounding better than originally recorded, but even during the action sequences or party scenes it's very easy to hear the dialogue and separate it from the soundtrack.