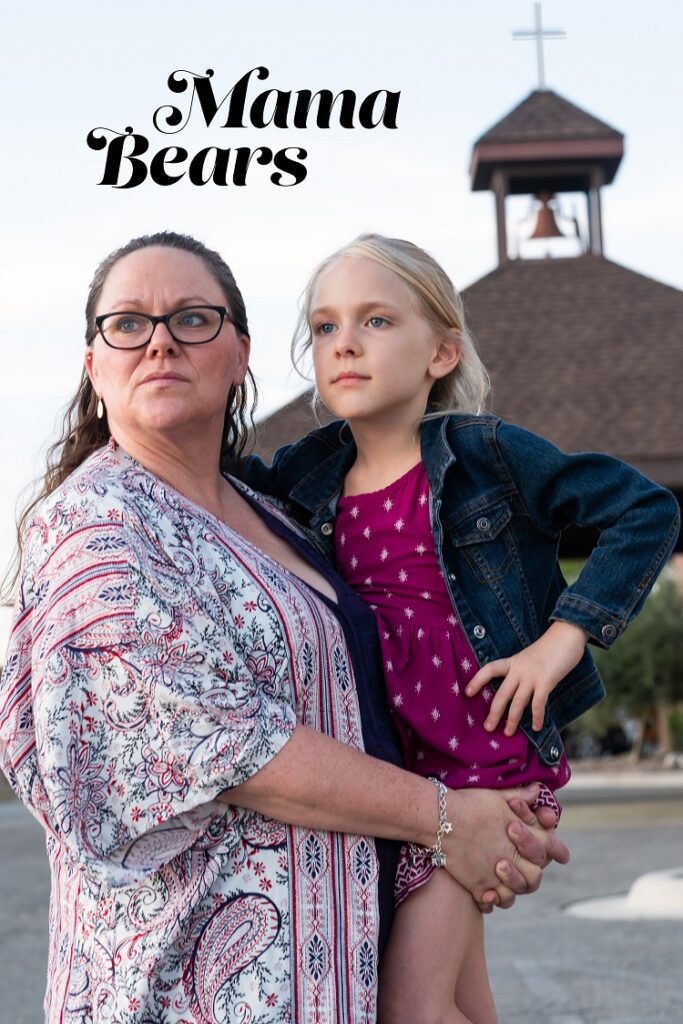 When you grow up in the Christian faith, you are told that if you follow God, honor Jesus, and stay faithful, your life will go according to God's plan. However, for the women of faith in the new documentary, Mama Bears, they were forced to reexamine their faith and their beliefs when it became evident that being part of the LGBTQ community was not a choice or an abomination, but for folks in that community they are indeed "fearfully and wonderfully made."
Directed by Daresha Kyi, Mama Bears follows three different families who all eventually come together through the private Facebook online support group called the "Mama Bears." This group was started Liz Dyer, a Christian mother with LGBTQ children to support other Christian mothers with LGBTQIA+ children. It became a safe space for those who has been ostracized from their families and churches for embracing and loving their kids as they are. In addition to support the online group also serves as a space to organize and advocate not just for their children but for all people who identify as LGBTQ. The Mama Bears group may have started small but now has over 30,000 members nationwide.
These three families may each embrace the Christian faith, but they all have beautiful and moving individual stories. First, we meet is Kimberly Shappley of Pearland, Texas who shares the story of coming to terms in faith and practice to fight for her trans daughter Esther Kai Shappley. Together they negotiate the ability for Esther to live in her true identity, while keeping her safe and fighting against the anti-trans bathroom bill in Texas.
Then, we are introduced to Sara Cunningham of Oklahoma City whose son Parker came out as gay at 21 years old. And while Sara took some time to come to terms with her son's coming out, after joining the Mama Bears, she went onto to start forming the "Free Mom Hugs" groups that now have local chapters in every state in the U.S. Sara also started the movement to be a stand-in parent at weddings for LGBTQ folks whose parents refused to attend their weddings.
And finally, we meet Tammi Terrell Morris from Rancho Cucamonga, California who grew up in church and tried to deny her same-sex attraction for many years. After leaving the church for a time to live in her identity, she ended up returning to the church, turning away from her same sex attraction, and marrying a man. But afterwards she fell into a deep depression and eventually had to come to terms with being a lesbian and living her truth while also finding faith again through the Mama Bears group and The Reclamation Project whose mission it is to advance LGBTQ inclusion in the church. And while Tammi's mother loves her, she struggles between her faith and fully accepting her daughter.
Mama Bears is a beautifully moving film that shows how challenging it can be to confront our own beliefs, but the beauty that can come from evolving in those beliefs and embracing those we love as they live their truth. I hope that this documentary can serve as a bridge between communities of faith and those in the LGBTQ community. And that the resources that have helped save many from feeling alone and have also saved lives can continue to grow and spread their messages of love, acceptance, and support.
Mama Bears is not yet rated and has a runtime of 1 hour 31 minutes.