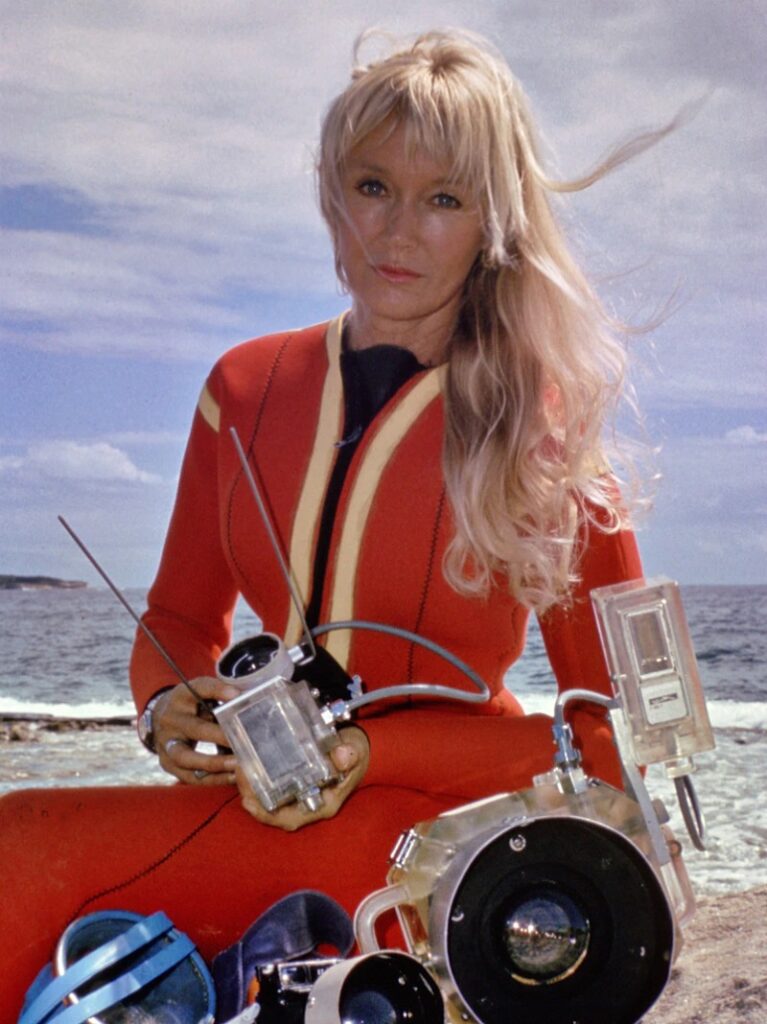 Playing with Sharks tells the story of Valerie (Hayes) Taylor, an amazing marine/shark conservationist. Well known in her home country of Australia, Sally Aitken's documentary reveals to those not in the know that she is the Jane Goodall of sharks. At the age of 12, Valerie contracted polio and after being in the hospital for nine weeks, she walked out, showing a resilience and spirit that would help drive her to improve the world.
Underwater sports, like most things in the '50s, was male dominated. She killed a shark and wishes she hadn't, an event that would have a dramatic impact on her life. Her future husband, Ron Taylor, was a great spear fisherman, and both were champions in their sports. In 1965, Ron was the first person to film great white sharks underwater.
Ron and Valerie developed a deeper appreciation for sharks the more time they spent with them. They gave up on spear fishing, deciding that killing the creatures for sport was a useless waste. They also realized the sharks were learning. Blue Water, White Death was the first documentary of its type about sharks. People thought they were foolhardy, but Ron and Valerie learned how to interact with them safely.
In an interesting turn of events, author Peter Benchley was inspired by them, which led to his writing Jaws. Director Steven Spielberg hired them to shoot the real great white shark sequences for his adaptation of Benchley's book. As they tried to shoot footage, a shark jumped between the cage and boat and broke the wench, which was added to the script.
Unfortunately, the film inflamed people's fears of sharks and people started hunting them. When the gray nurse shark was being driven to extinction, Valerie got involved by writing letters to politicians and got them legally protected, the first one in the world. When shark fin purchasers were causing the same problem, she got a marine park to protect the sharks.
As the film wraps up, viewers see that even in her 80s, Valerie is still Playing with Sharks. Hers is a wonderful, inspiring story that shows one person can make a difference in improving the world. Hopefully, more will learn of her and from her thanks to this film.