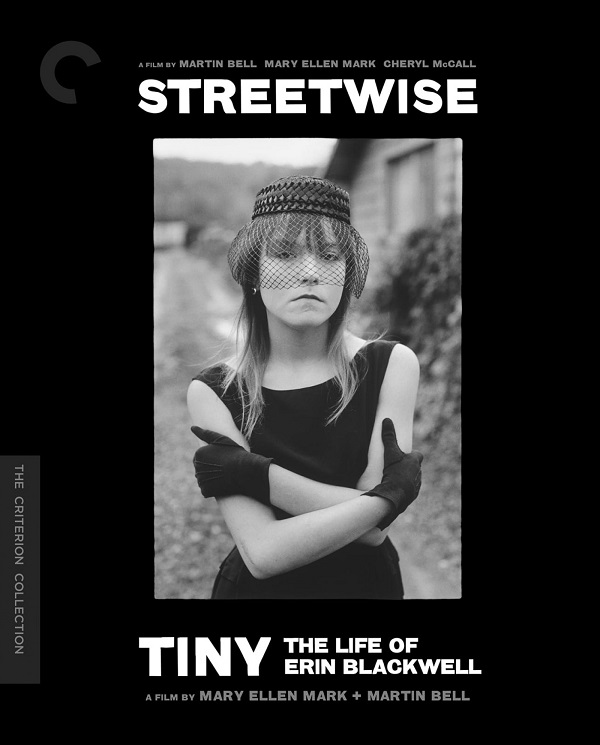 Documentaries are not always front-and-center in the film spectrum, and that rattles me. Documentaries have the powerful ability to showcase life at its lightest, and also at its darkest. Some of the best ones reflect people at a certain time in their lives where they can only move forward, or goes two steps backwards. They also have a haunting tendency to expose societies that are always overlooked. And in the case of director Martin Bell, photographer Mary Ellen Mark, and journalist Cheryl McCall's searing, Oscar-nominated 1984 landmark, Streetwise, we get a gritty look into the most devastating of them: the plight of lost, homeless youth.
The film follows a group of nine teenagers, trying to survive poverty in supposedly America's most vibrant city, Seattle. These youths come from very broken families, and they have resort to drugs, crimes, and underage prostitution, while holding on to each other to become their own makeshift family. It's a bleak portrait of how shitty life can treat even the most innocent of humanity. It may not always be for the faint of heart, but it does leave you with an unforgettable truth, one that really needs to be explored more often.
Tiny: The Life of Erin Blackwell, the 2016 follow-up, has Bell and Mark reuniting with the 1984 doc's most engaging figure, the tough and resilient Erin Blackwell, aka Tiny. It's just as compelling as Streetwise, as Erin, now a 44-year-old mother of ten, reflects on her struggles with addiction and the mistakes she made in her youth, as she tries to save her children from suffering the same kind of life that she lived years ago.
These two features come together beautifully and create a full-fleshed story of lost youth, living in a world that has slammed its doors in their faces. You know that for several of them, the lives that they're now forced to live will eventually lead them to their doom, but nonetheless still makes them quite moving.
The good folks at Criterion understand the importance of this two-film portrait, providing a new restored picture and sound for both films. There are also some worthwhile supplements, such as a new commentary on Streetwise featuring Bell; new interview with Bell about Mark (who passed away in 2015); new interview with Streetwise editor Nancy Baker; four short films by Bell- Tiny at 20, The Amazing Plastic Lady, Erin, and "Streetwise" Revisited: Rat, and trailers. There is also a new essay by historian Andrew Hedden; McCall's 1983 Life magazine article that led to making Streetwise, and reflections on Blackwell written by Mark in 2015, before she died.
If you're looking for something profound to watch this summer, instead of the never-ending barrage of bland blockbusters, then you should definitely add this release to your collection. It's a must have.
Other releases:
In the Line of Fire (4K): Wolfgang Petersen's 1993 thriller starring Clint Eastwood as an aging Secret Service agent, still reeling from his failure of saving President Kennedy in 1963, even as he nears retirement. He finds redemption in a weird way, as he pursues a psychotic man (John Malkovich) who threatens to assassinate the current Commander-in-Chief.
Last Train from Gun Hill: Kirk Douglas stars as a marshal trying to bring the son of an old friend, a powerful cattle rancher (Anthony Quinn), to justice for the rape and murder of his Native American wife.
French Exit: Michelle Pfeiffer takes the reigns as an aging Manhattan socialite barely living on what's left of her late husband's inheritance. She is forced to move into a small apartment in Paris with her aimless son (Lucas Hedges) and her cat.
Parks and Recreation (The Complete Series): Comedy great Amy Poehler leads the way (and the laughs) in this now classic, Emmy-nominated series, where an Indiana town's public officials pursue spiritless projects to make their city a better place to live.