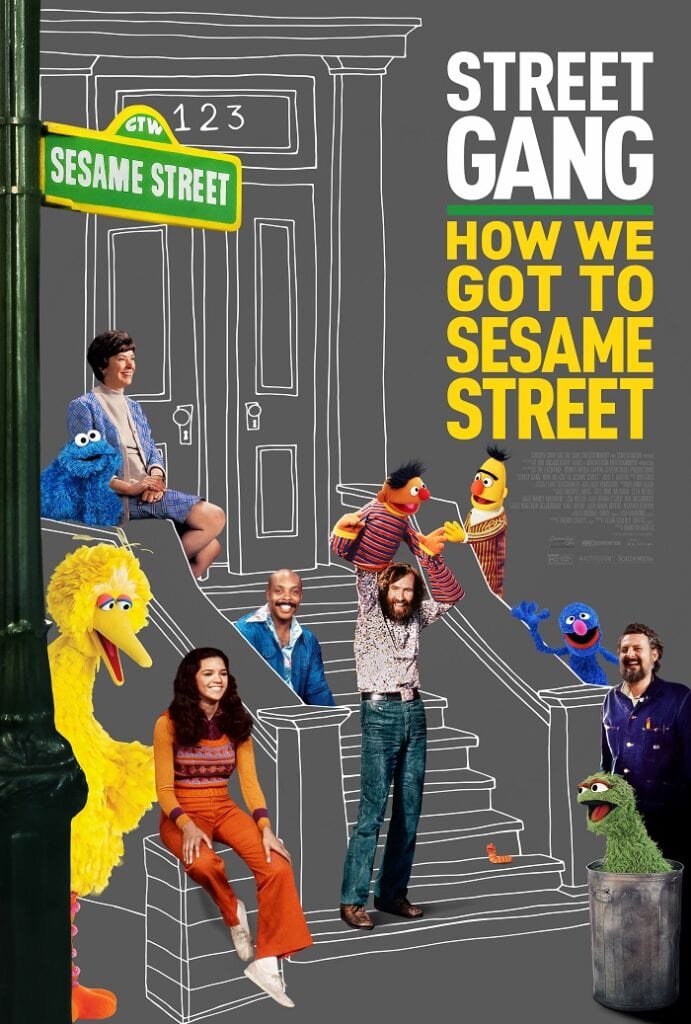 November 1969 was the first time children across the country would hear the theme song to a new television show called Sesame Street.
Sunny Day
Sweepin' the clouds away
On my way to where the air is sweet
Can you tell me how to get?
How to get to Sesame Street?
A place for children where they could "come and play" and "everything's A-OK."
Friendly neighbors there
That's where we meet
Can you tell me how to get?
How to get to Sesame Street?
While most of us learned very early how to get to Sesame Street, a new film explores how Sesame Street got to us. Street Gang: How We Got to Sesame Street is the new documentary about this beloved children's show. Directed by Marilyn Agrelo and based on the book by Michael Davis, the film combines behind-the-scenes footage, show clips, and new and archival interviews with the show's talent and creators to tell the story of this magical place that has been influencing and teaching children for over 50 years.
And while those of us who watched the show growing up knew our human and Muppet neighbors on this friendly street, we probably didn't realize the incredible learnings that were revolutionary for their time. As our country was still navigating Jim Crow and "sundown towns," Sesame Street was an integrated and multilingual neighborhood where all adults and children were safe. It was a place where we could sing along with a frog about how "it's not easy being green" and realize as adults that Kermit was singing about so much more.
This documentary is a nostalgic trip for those of us who grew up on Sesame Street, but it is also a love letter to all of the people and Muppets in front of and behind the camera. But Street Gang also tells the story of what can happen when people come together to challenge the system in ways some people never saw coming.
Television producer and Sesame Street co-creator Joan Ganz Cooney believed that television could be used as a medium to teach children instead of just turn them into consumers. And more specifically, she saw it as a way to reach African American children and empower them in an age when it was becoming more and more clear that the educational system in America was not to benefit children of color. Sesame Street was the first time that educators and television writers worked together to translate pedagogy into programming.
And while Cooney had the initial vision, the show would not have been a success without the talents of those behind the scenes like writer, director, and producer Jon Stone; the amazing team of Jim Henson and Frank Oz; the music of Joe Raposo' and the writing of Norman Stiles. But there were also those in front of the camera like Matt Robinson and Roscoe Orman who both played Gordon, Sonia Manzano who played Maria, Bob McGrath who played Bob, and Emilio Delgado who played Luis. And while we may have only known his voice as both Big Bird and Oscar the Grouch, these Muppets would not have come to life without the talents of the late Caroll Spinney. It took all of these people and the contributions of so many others to create a place where we could feel safe and seen as children and can still feel that way so many years later.