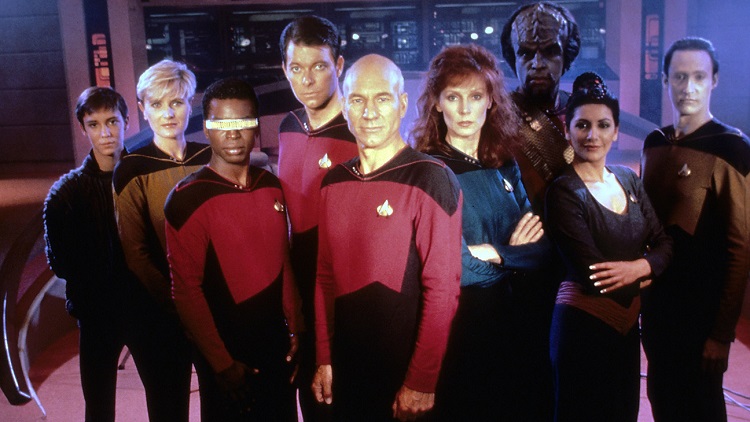 As Marvel's The Avengers continues to dominate the box office, I thought I'd offer a brief respite to spotlight another popular group that battled aliens countless times: the crew of the Starship Enterprise-D.
On Saturday, April 28, 2012, the Calgary Expo gathered the main cast of Star Trek: The Next Generation (Sir Patrick Stewart, Jonathan Frakes, Marina Sirtis, Brent Spiner, Michael Dorn, LeVar Burton, Gates McFadden, Wil Wheaton, and Denise Crosby) at the Calgary Stampede Corral for a Q&A session to commemorate the 25th anniversary of the TV series' debut. On top of their Expo ticket, attendees had to pay an additional $40-$125 CDN plus service charges to enjoy this rare opportunity. Thanks to technological advancements and YouTube user cid388 you can go back in time and space and enjoy it as well.
This panel will surely delight TNG fans. Over 70-plus minutes, the cast share amusing anecdotes, take a few questions from the audience, show a great rappaport with one another as they reveal the people behind the characters.
The quality of audio isn't consistent. When the crowd lose their minds, as they often do, be prepared to turn down the volume so the speakers don't get blown out. The flucuations are so great I strongly suggest not using headphones. Also, be sure to check out Part 5 for the appearance of a surprise special guest.
Engage!
Part 1:
Part 2:
Part 3:
Part 4:
Part 5:
What did you think? Share your thoughts below.