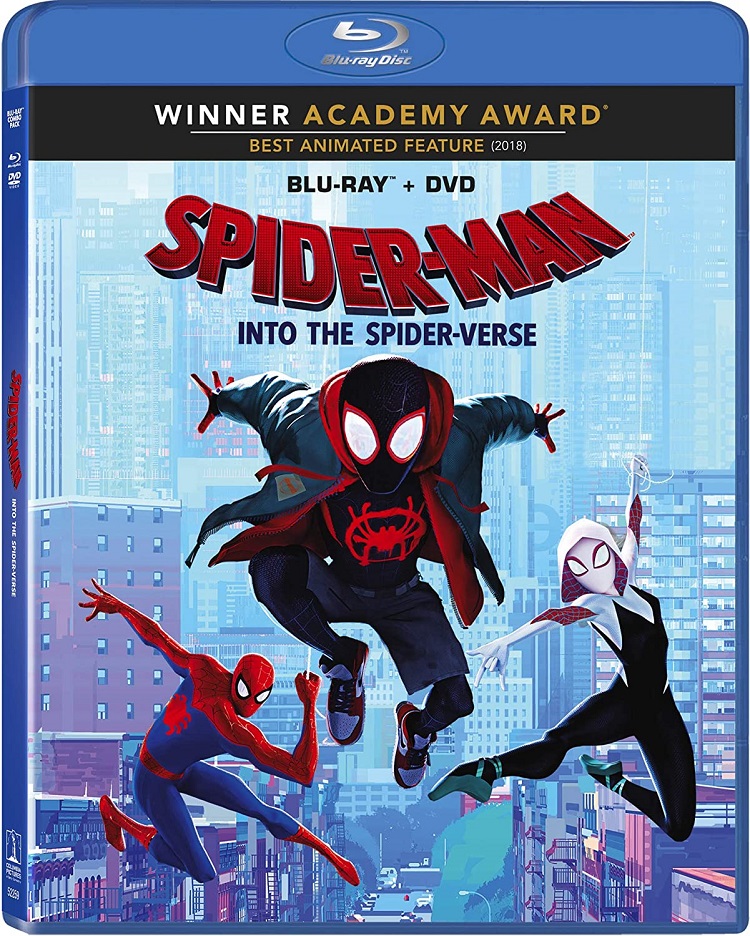 Since Sam Raimi introduced Spider-Man into the summer blockbuster tradition 16 years ago, there have been no fewer than seven films featuring the webslinger. Raimi's first two entries into the Spidey Cinematic Universe were well received both critically and at the box office. His third entry, made in 2007, spun off the rails and Spidey spent the next five years cooling his heels in the comics pages. Then there were two films starring Andrew Garfield before Marvel introduced the character to the MCU in 2016 with Captain America: Civil War, and finally he got his own standalone film, Spider-Man: Homecoming in 2017.
That's a lot of cinematic Spider-Man in a relatively short period of time. Smart money would tell you that there was no need for another film starring the superhero. You would have lost that bet. Spider-Man: Into the Spider-Verse is quite possibly the best Spider-Man to ever hit theaters. It is enormously fun, inventively animated ,and tells a Spider-Man story that is completely different than all the other Spider-Man movies up to this point.
I loved it in the theater and now I'm super thrilled to bring it home and watch it again. And again. And again.
Also out this week that looks interesting:
Mary Poppins Returns:  Emily Blunt takes over the Julie Andrews role in this sequel to the 1964 classic.  I'm a big fan of that film, and this one seems, as our reviewer David Wangberg said in his review, "unnecessary," but I'm betting it's also quite entertaining, which is what Lorna Miller thought in her review.  And if this new releases doesn't fill your Poppins bucket, Best Buy is also releasing a Steelbook of the original.
Strip Nude For Your Killer: Arrow Video has been killing it with their giallo releases of late. This one from director Andrea Bianchi finds a killer in a motorcycle helmet killing everyone involved in a botched abortion performed on a model.
Doctor Who: Tom Baker – Complete Seventh Season:  Previously they have released Tom Baker's first season on Blu-ray, which was followed by Peter Davison's first season, and now we've got Baker's last one.  Presumably they are releasing them in order of popularity, which makes sense financially but it's gonna drive me a bit crazy.  Especially since I'm now afraid to buy any of the previous releases (and before they released them by story – which consists of 4-7 episodes, or about 1/5 of a season) for fear I'll only have to upgrade later, but who knows when my favorite stories by any of the other Doctors will be released?  Or if the less popular ones will come out at all.  But really, who's complaining?  These upgrades have thus far been really terrific.
Detour (Criterion Collection): It's always great to see Criterion releasing more film noir. This one stars Tom Neal as a piano player who follows his girlfriend from New York to Hollywood, but along the way gets into all sorts of trouble involving stolen identities, freak accidents, and the requisite femme fatale.
Herbert West Re-Animator:  An Italian adaptation of the classic H.P. Lovecraft story.  From the trailer, it looks like it contains none of the dark humor of the Stuart Gordon films and amps up the horror/gore.  It's also streaming on Amazon Prime so I'm gonna check it out.