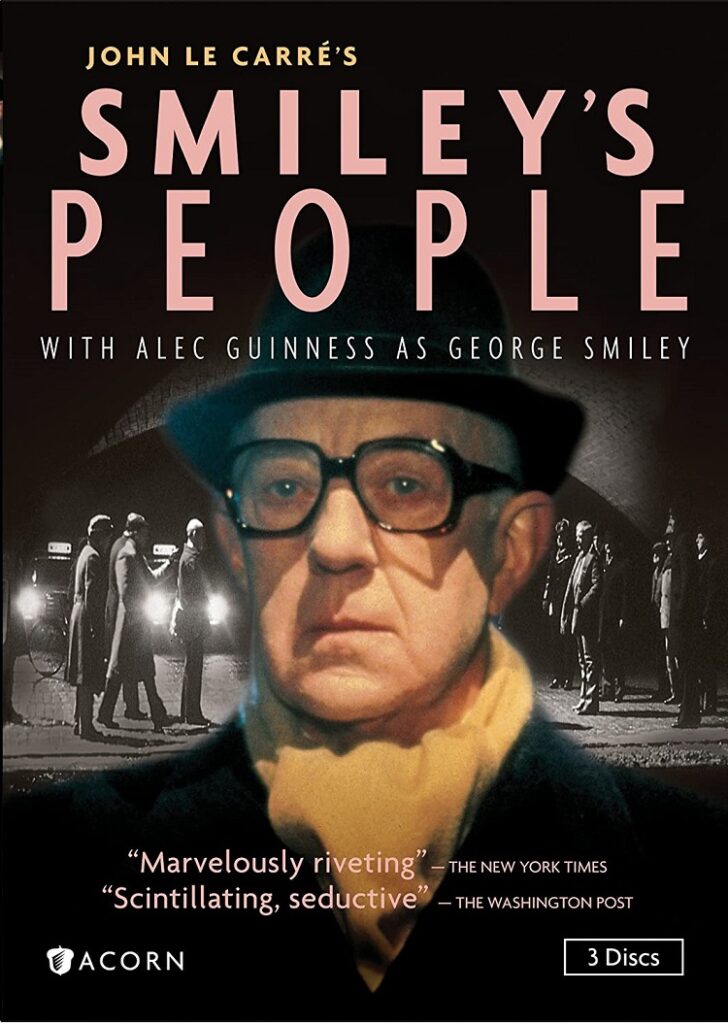 Alec Guinness returned to the role of George Smiley in 1982's BBC miniseries Smiley's People. Based on the book of the same name, it concluded le Carré's Karla trilogy that began with Tinker Tailor Solider Spy. Though there was no TV adaptation of the middle book, The Honourable Schoolboy, the BBC created a radio version in 1983. As they did with the previous series, Acorn Media has released Smiley's People in a three-disc DVD set.
Madame Ostovoka (Eileen Atkins) is an exiled Soviet woman living in France due to her past indiscretions. She is approached by a Soviet agent with the plan of being reunited with the daughter the authorities forced her to put up for adoption. However, she soon realizes things are not as they appear and reaches out to an old friend for help. That friend is General Vladimir (Curd Jürgens), a former informant for the Circus, Britain's intelligence agency, who defected to the West and led a pro-Estonian independence group. When the General learns KGB agent Karla is involved, he reaches out to the Circus, but his former contacts no longer work there and the current group don't take him that seriously. When the General turns up murdered, the Circus realizes its mistake.
Again, they reach out to retired agent George Smiley to clean up matters as quick as he can and save the Circus any embarrassment. However, once George starts to piece together what information the General had, he discovers an elaborate plot that if revealed, could lead to his nemesis Karla's downfall. Smiley's investigation reunites him with old friends and takes him around Europe, but he has to be quick because Karla and his associates are working to destroy all the incriminating evidence, including witnesses.
Just like the previous miniseries, Smiley's People is great thriller heightened by its realism thanks to le Carré's well-crafted story. Though there's much action and much is revealed through dialogue, the cast's performances keep the viewer engaged. I particularly enjoyed scenes where George would talk in code, such as he does when he first meets Claus Kretzschmar at his Hamburg nightclub.
Unfortunately, just like Acorn's release of the previous miniseries, the print here has noticeable damage throughout and darkness is an issue, nearly blotting out what's on screen during low-lit interiors and nighttime exteriors. Disc 1 contains all the bonus features. There is an "Interview with le Carré" (20 min) recorded on 3/8/02, a John le Carré bibliography, Production Notes, and a Filmography.
Until the series is remastered, Acorn Media's Smiley's People is highly recommend for fans of spy fiction.