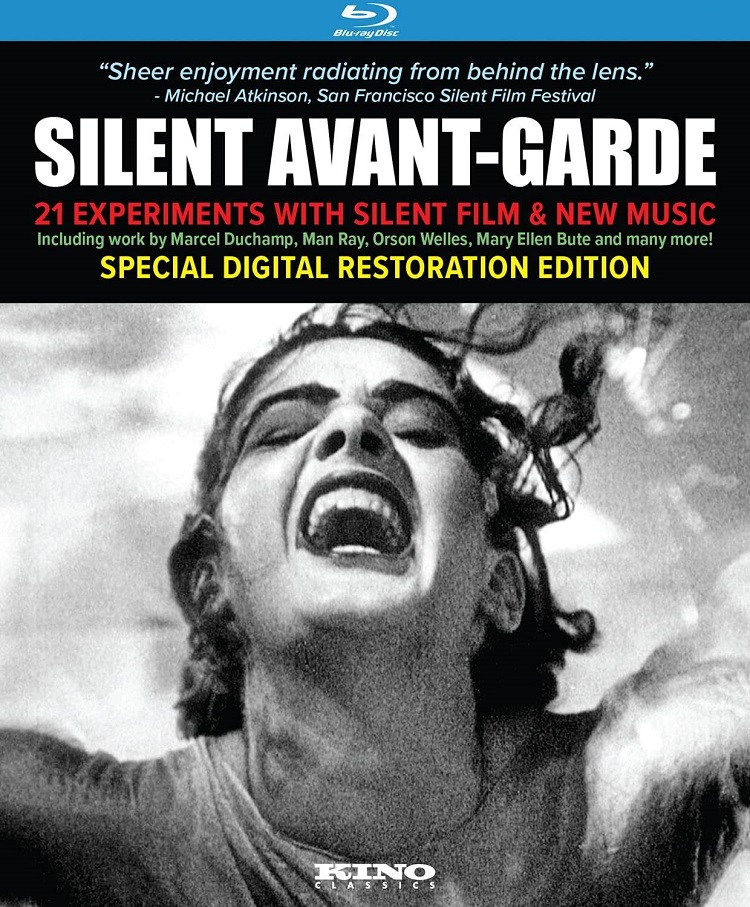 I have come around on silent cinema, and I've always loved experimental/avant-garde films. Putting the two rather misunderstood categories of film together should create so many cinematic possibilities.
Kino's recent Blu-ray collection consists of interesting and assorted curiosities, mostly shot in and around New York City (arguably the Arts mecca of the world) and ranging from men and women embracing, construction work, citizens doing daily activities, parks, and many moments of illicit love.
The filmmakers represented include renowned figures of film such as Robert J. Flaherty, Sergei Eisenstein, Stella Simon, Man Ray, Robert Florey, Miklos Bandy, Paul Strand, Dudley Murphy, William Vance, Orson Welles, Mary Ellen Bute, Theodore Nemeth, Joseph Cornell, Bruce Posner, Gaston Vell, and Warren A. Newcombe.
Each film also features amazing music specifically prepared, composed, improvised, and performed by many masters of experimental new music, including Donald Sosin, Gustavo Matamoros, John Alden Carpenter, Jacob Druckman, Alex Lough, Marc Blitzstein, Peter Breiner, Charles Amirkhanian, Gene Forrell, and Cuarteto Caney.
The 21 film themselves include Twenty-Four Dollar Island (1925), Eisenstein Mexican Footage (1930), Anemic Cinema (1926), Pas De Deux (1924), Vorkapich Monage Sequences (1928-1934), A Bronx Morning (1931), Look Park (1973), Life and Death of 9413 (1927), Hande (1927), Return to Reason (1923), Manhatta (1921), Ballet Mechanique (1924, 1931), Hearts of Age (1934), Escape (1938), N.Y., N.Y. (1949-1958), The Eclipse (1936-1949), Tenga Fe (1906, 1922, 2022), and The Enchanted City (1922).
There are no special features at all, but it should still be of value for dedicated cinephiles, especially those who want to know where cinema came from, and who are on a tight budget.