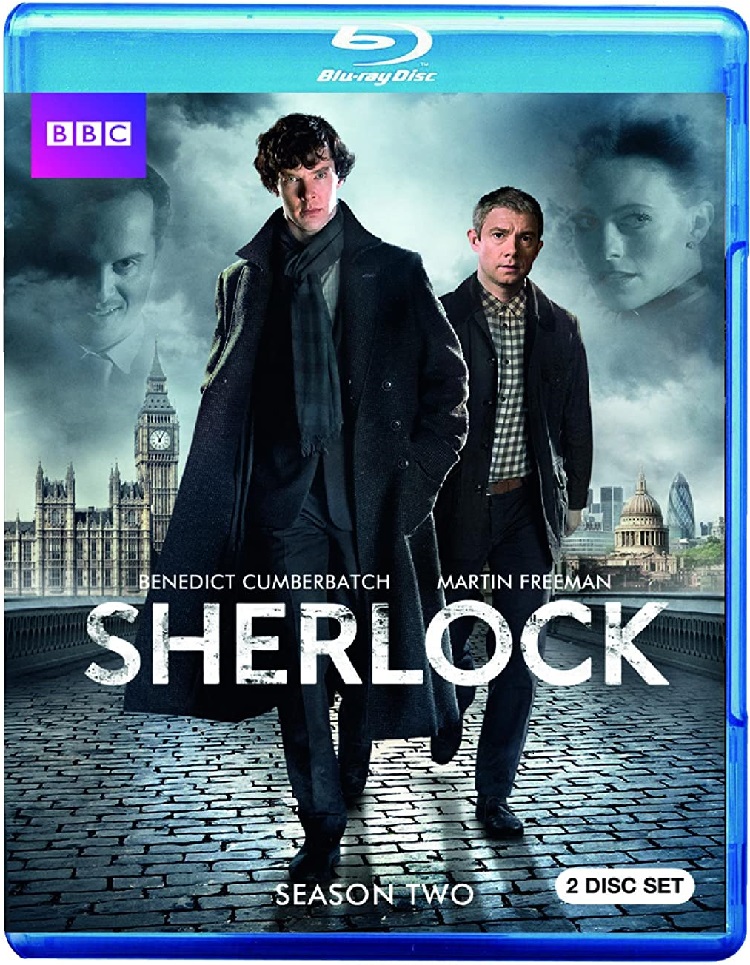 It doesn't matter we're talking about a gifted mathematician or an extremely skilled plumber: every genius is that of a flawed one. Even the fictional individuals. And there is no better proof than Sir Arthur Conan Doyle's immortal character of Sherlock Holmes. Portrayed on big and small screens alike countless times since his first published appearance in 1887, the character of Sherlock is — without a doubt — the most popular of all fabricated creations to appear in film and television. He's also the most freely-adapted character, having served as the inspiration for House, M.D. and more.
Of course, with all the open interpretations going on, it leaves a lot of room for error (one look at that awful cinematic atrocity, Sherlock Holmes: A Game of Shadows, should suffice). But it also opens the door for the occasional outstanding work of genius like the BBC series Sherlock with Benedict Cumberbatch and Martin Freeman as modern-day versions of the detective and his faithful colleague, Dr. John Watson. Upon my initial viewing of Sherlock, I had to say I was faithfully surprised: someone had finally been able to successfully modernize the legendary Doyle detective without changing the persona (or at least name) of the character altogether.
I wasn't sure, however, if series creators Mark Gatiss and Steven Moffat could keep the fun alive for Sherlock: Season Two without either running out of steam or jumping the shark. Thankfully, neither occurs here. This second series is just as fresh and enjoyable as the first one, and picks up directly where it left off with our heroes Holmes and Watson in a precarious life-or-death situation against the newly-revealed Jim Moriarty (Andrew Scott) — Holmes' villainous adversary whose presence is a felt throughout all three feature-length episodes: "A Scandal in Belgravia," "The Hounds of Baskerville," and "The Reichenbach Fall."
In "A Scandal in Belgravia" — a take on the classic story A Scandal in Bohemia — we are introduced Irene Adler (Lara Pulver), the one woman in Sherlock's life who not only mattered, but who always has to pop up in variations of Doyle's works. Here, however, Irene is presented as a high-end dominatrix who has incriminating photos of a British royal on her mobile phone — a far cry from the bland incarnation we saw in Guy Ritchie's Sherlock Holmes. Moving onto "The Hounds of Baskerville," we take a delightful, conspiracy-laced trip to Dartmoor where a wealthy recluse name Henry Knight (Russell Tovey) is tormented by the murder of his father twenty years before by a gigantic hound. Every question seems to point towards a secret government research facility called Baskerville.
Finally, in "The Reichenbach Fall," we get to see yet again what happens when Gatiss and Moffat tackle the same storyline as a certain Robert Downey, Jr. film: Sir Arthur Conan Doyle's The Final Problem. Whereas Guy Ritchie's Sherlock Holmes: A Game of Shadows took a depressingly campy and poorly-constructed take on the epic final confrontation between Holmes and Moriarty, Sherlock gives us an enthralling, thrilling season finale — with Moriarty returning to squash Holmes via an elaborate scheme to discredit and destroy his arch-nemesis once and for all. It's a climax that both shocks and satisfies, and one that leaves me anxious to the nth degree for the third series of Sherlock to premiere in 2013.
In the meantime, we can appreciate all that Sherlock: Season Two has to offer. The folks at BBC Home Video give us a stellar presentation of this superb UK series, with audio commentaries accompanying the first two episodes, and a 20-minute featurette entitled "Sherlock Uncovered" that goes behind-the-scenes into the making-of the three gems this 2-disc set has to offer.