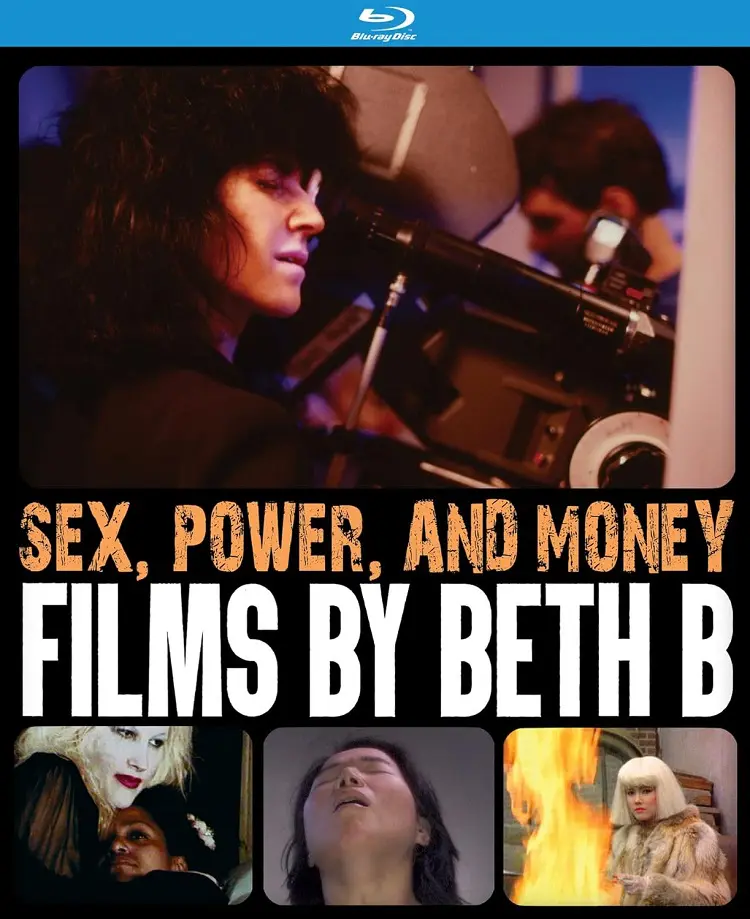 As an extreme film buff, I always appreciate and seek out filmmakers and films that challenge the usual and obviously degrading social norms. These filmmakers and their films that I'm talking about brilliantly shock the minds and senses of the so-called respectable public with their viewpoints on life, humanity, politics, among other issues.
And I have to say that Beth B, an irreplaceable pillar and legend of the New York underground scene in the late '70s and '80s is definitely a revelation for me, and her films are just as so. I really enjoyed and got a lot out of Sex, Power, and Money: Films by Beth B.
The films included:
Disc 1: The Dominatrix Sleeps Tonight (1983), Belladonna (1989), Stigmata (1991), Thanatopsis (1991), Amnesia (1992), Under Lock and Key (1993), Visting Desire (1996), Hysteria (2001), and Voyeur (2017)
Disc 2: High Heel Nights (1994), Out of Sight, Out of Mind (1995), Voices Unheard (1997), and Breathe In, Breathe Out (2001),
Beth's films confront the viewer with themes of sexuality, capitalism, sexual desire, addiction, the female body, gender identity, the Vietnam War, the justice system, and other issues that most people would consider too incendiary and untalkable.
With several of the films, she exposes the hypocrites of the male "cinematic" gaze by putting it under the microscope, especially with the short Voyeur, which has as group of women and men masturbating and achieving orgasm, on camera! In Visiting Desire, people (including Lydia Lunch) are able to come into a room and act out their deep, and sometimes darkest fantasies.
Filmmaking this naked and unapologetic is very rare, especially these days in contemporary and modern cinema, where real issues are still swept under the rug. I think Beth B should make more films because she gives outsiders like us a chance to shine (and be seen) and let our voices be heard. She is a filmmaker of incredible vision and prescience.
Special feature: Interview with Beth by IndieCollect President Sandra Schulberg