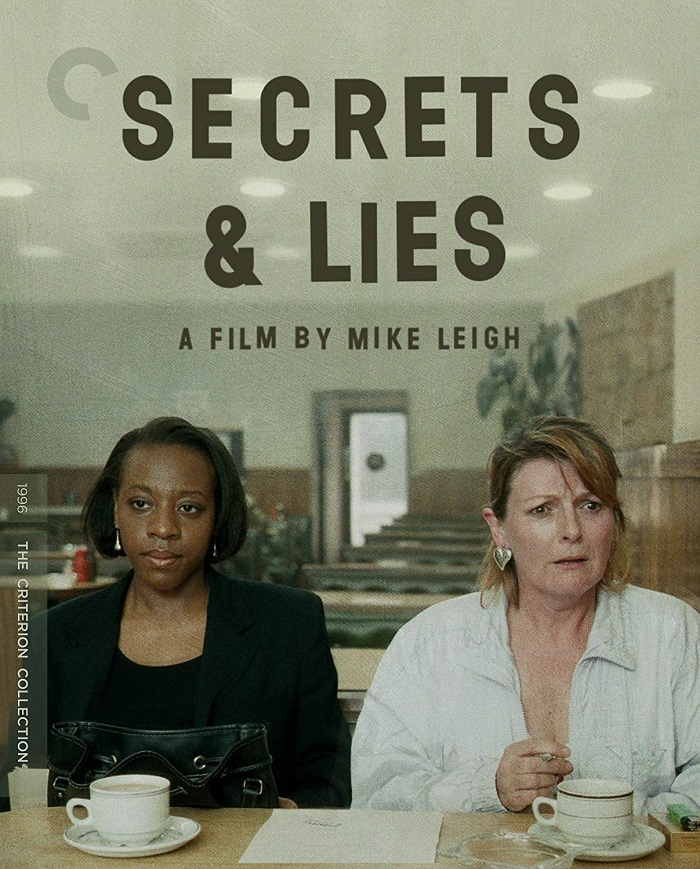 Legendary British director Mike Leigh is one of cinema's greatest and most profound humanists. He crafts beautifully painful portraits of ordinary people living and dealing with ordinary issues. Many of those issues still feel undated and easily truthful. His earlier films consist of frighteningly realistic stories of the human experience, and his 1996 masterpiece Secrets & Lies, is arguably his finest work.
The film co-stars Marianne Jean-Baptiste as Hortense, a successful Black optometrist whose adoptive mother dies. She immediately starts the search for her birth mother. She's stunned to find that her real mother happens to be Cynthia (Brenda Blethyn), a lonely and highly strung White factory worker, who already has a strenuous relationship of her own with her family, which consists of her brother Maurice (Timothy Spall), a successful photographer living comfortably (or least trying to) in suburbia with his moody wife Monica (Phyllis Logan); and her confrontative, slacker daughter Roxanne (Claire Rushbrook). At first, Cynthia is ashamed and reluctant to meet Hortense, but after admitting that she did give her up at such a young age, she agrees to meet her. Eventually they bond, but when Cynthia invites Hortense to a barbecue for Roxanne's 21st birthday, and inexplicably reveals to everyone that she is her daughter, that's when things get even more tense, as they all have to come to terms to their secrets and lies, in order to hopefully move forward and become a real family again.
In the hands of a lesser director, this could have easily become a sour melodrama, full of typical tropes and forgettable characters, but you don't get that here. With Leigh, you get a brutally emotional tour-de-force in real filmmaking. In 142 minutes, you really get involved with the characters, their flaws, and their instance of hope. You also get devastating performances from film legends Blethyn and Spall, as well as incredible supporting turns from Jean-Baptiste, Logan, and Rushbrook. The way that Leigh lets them improvise and do their thing, you really get how he's definitely a groundbreaking "actor's director". There is a surprising amount of long takes, including an astonishing, unbroken eight-minute shot in a café with Blethyn and Jean-Baptiste that feels more like real life unfolding rather than a cinematic trick. I think this the essence of truly unforgettable and involving filmmaking, one that feels severely needed now.
There isn't a lot in the supplement department, but the ones included in this release from Criterion are genuinely worthwhile. They include a new conversation between Leigh and composer Gary Yershon; a new conversation between Jean-Baptiste and film critic Corrina Antrobus; an extensive 1996 audio interview with Leigh, conducted by film critic Michel Ciment; and a trailer. There is also a typically wonderful new essay by film programmer/curator and critic Ashley Clark.
Secrets & Lies has everything you could ever want in a film: truth, honesty, humor, amazing actors playing fully fleshed-out characters, stellar and grounded direction, an excellent screenplay, and some real social drama. As a first-time watch, this is cinema at its best and most human, with the sheer warts and all.