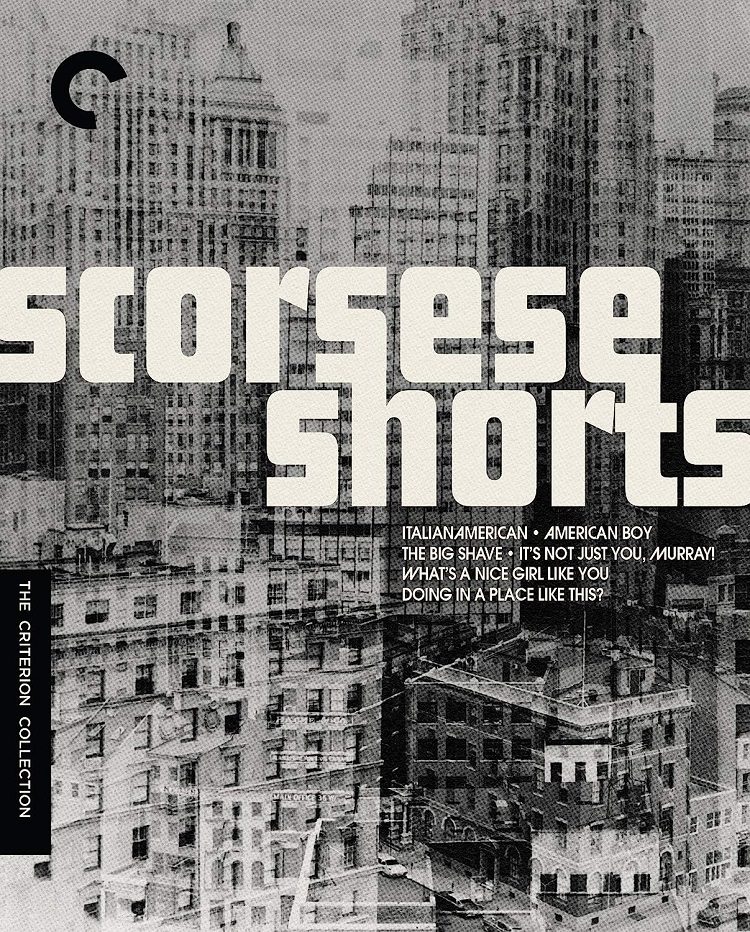 Scorsese Shorts presents a quintet of director Martin Scorsese's early short films, two documentaries from the '70s and three short films from the '60s. It's a fascinating look back because themes and techniques Scorsese will revisit throughout his career are on display.
Italianamerican (1974) (50 min) – Putting a spotlight on his parents, who were also members of his acting troupe, Charles and Catherine Scorsese are interviewed, together and separately, in their apartment. They talk about their lives growing up in New York as first-generation Americans. They are wonderful storytellers, and it will feel familiar to any viewer who sat and listed to older relatives tell stories. Catherine makes sauce and during the closing credits her recipe appears.
American Boy (1978) (50 min) – Taking place at George Memoli's House in Los Angeles, on January 13, 1977, Scorsese interviews his friend Steven Prince, an actor and road manager for Neil Diamond. After "attacking" Memoli upon his entrance, Prince recounts a series of anecdotes about his life, which includes witnessing a kid electrocuting himself and a story about giving an adrenaline shot to a girl who OD'd that clearly had an impact on filmmaker Quentin Tarantino. Prince is quite a character, very much a performer as he spins a yarn.
The Big Shave (1967) (6 min) – Bunny Berigan's "I Can't Get Started" is the only sound that accompanies a young man (Peter Bernuth), who goes into a pristine, white bathroom for a shave. After lathering up a second time, he repeatedly nicks himself, and the blood letting increases. The closing title card contains the credits and "VIET '67" letting the viewer know the film has anti-war message. That may have been obvious upon its release while the country was in the thick of it, but it's not when watching over 55 years later. It also states "whiteness – herman melville" but since I haven't read Moby Dick, I am not sure what that refers to. That Scorsese felt the need to include so much information on the title card suggests the message isn't well conveyed by the film alone.
It's Not Just You, Murray! (1964)(17 min) – Shot while Scorsese was a student at NYU, Murray (Ira Rubin) talks to the viewer and reflects on his life. He claims to be a successful businessman and is happy with his wife and family. He attributes the good things in his life to his friend Joe (Sam DeFazio); however, as the film progresses, the viewer sees the truth about their businesses and their relationship. The film concludes with a nod to Fellini's 8½.
What's a Nice Girl Like Your Doing in a Place Like This? (1963) (10 min) – Algernon (Zeph Michaelis), also known as Harry, fancies himself a writer. He is obsessed by a picture of a man in a boat on a lake and brings it back to his apartment. Scorsese is obsessed by the French New Wave here. He uses techniques that play with the medium to tell this story, like many a young filmmaker of the era who was inspired by the movement and its aesthetics.
The video has been given a 1080p/MPEG-4 AVC encoded transfer presenting all the films in their original aspect ratio of 1.33:1. The liner notes state, "The new digital transfers of Italianamerican and American Boy were created in 4K resolution on a Lasergraphics Director film scanner from the 16 mm negative A/B rolls. The Big Shave, It's Not Just You, Murray!, and What's a Nice Girl Like Your Doing in a Place Like This? were created in 4K resolution from the original 16 mm reversal A/B rolls.
On the three color films, colors appear in solid hues. The red blood against the white porcelain from The Big Shave really pops. The blacks in the b/w films are inky. All five films offer a slightly sharp focus and good texture details. The quintet also feature a lot of film grain due to the sources. All the films have clean images except for the archival material, as in Italianamerican.
Regarding the LPCM Mono,"The original monaural soundtracks for Italianamerican and American Boy were remastered from 35 mm magnetic tracks. The original monaural soundtrack for The Big Shave was remastered from 16 mm magnetic tracks. The original monaural soundtracks for It's Not Just You, Murray! and What's a Nice Girl Like You Doing in a Place Like This? were remastered from 16 mm optical soundtrack positives. Clicks, thumps, hiss, hum, and crackle were manually removed using Pro Tools HD and iZotope RX. The dialogue on the four films is clear. The audio for the two documentaries sounds clean. There is noticeable hiss on the three shorts an additional slight and inevitable crackle on Berigan's "I Can't Get Started".
The Director-Approved Special Features include:
Martin Scorsese and Farran Smith Nehme (44 min) – Recorded in 2020, Scorsese talks about his life and his influences.
The Safdie Brothers and Ari Aster (25 min) – Recorded in 2020, the trio of filmmakers, and Scorsese fans, sing his praises as they discuss the five shorts.
Scorsese on WNYC, 1970 (audio, 22 min) – From the public-radio station's series Artists in the City, host Doris Freedman interviews Scorsese in conjunction with his curation of New York City's first Movies in the Park series.
Scorsese Shorts is a must-own for fans of the director as it allows access to what were rarely seen early works. Also, there's enough intriguing material for non-fans to see an artist finding his footing. Criterion delivers as pleasing a high-def presentation as one could expect considering the 16 mm sources and the special features are enjoyable conversations.