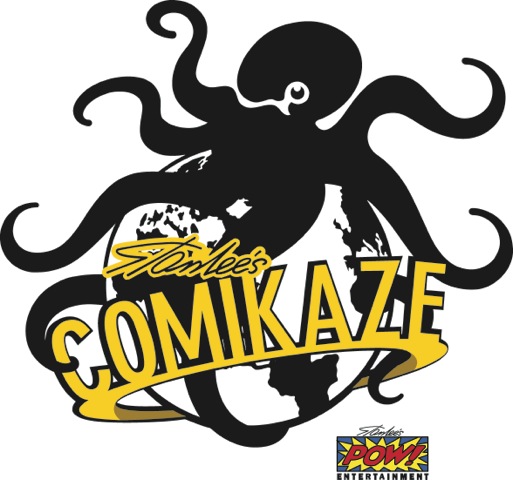 Held at the Los Angeles Convention Center, Stan Lee's Comikaze offers pop culture delights on a much smaller scale. I had hoped to have more success in attending some of the panels on Saturday since it has become such a difficult feat at San Diego Comic Con. Alas, no such luck.
I attempted to start off with "Super-Heroines of Pop Culture," focusing on the challenges of creating female heroes in a male-dominated field but it had already started and the line was as far as I could see. "Voice-Nado" featuring voice talents in a Whose Line is it Anyways?-type improvisation format was my next choice and I was even willing to settle for "From Hawkeye to Green Arrow to Hunger Games – Archery and Pop Culture."
Being shut out of all of those panels, I headed down to the Exhibit Hall. It always amazes me how many people dress up for these events and the level of detail they put into their costumes. Being able to spend time just wandering and seeing everyone on display was fun in of itself.
I was most impressed by the exhibitors and the variety of items on sale, typically it is the same old stuff every time but there were many unique things to chose from at Comikaze. Usually the female-clothing selection is really limited at conventions, but Her Universe sells for women only, offering t-shirts, skirts, and dresses. I picked up an exclusive Doctor Who shirt that highlighted all 11 Doctors.
I didn't miss out on all of the panels since the Exhibit Hall included the Hot Topic Main Stage. I was disappointed by the Icon: "Weird Al" Yankovic presentation, which was supposed to be 30 minutes. It was only 15 with about three dumb questions from the moderator and about three more from the audience. The highlight of the day was the "Powerpuff Girls Reunion." It was fun to hear the voices and see the ladies together on stage.
I attempted one more time to get into one of the smaller rooms to see "DC vs. Marvel: The Debate" and then "Blue Sky Rangers," but the lines were still a mess so I packed it up and called it a day.
All in all it was a fun day, I bought lots of cool things and saw amazing costumes. One day was enough though, especially with having no success in the smaller panels.