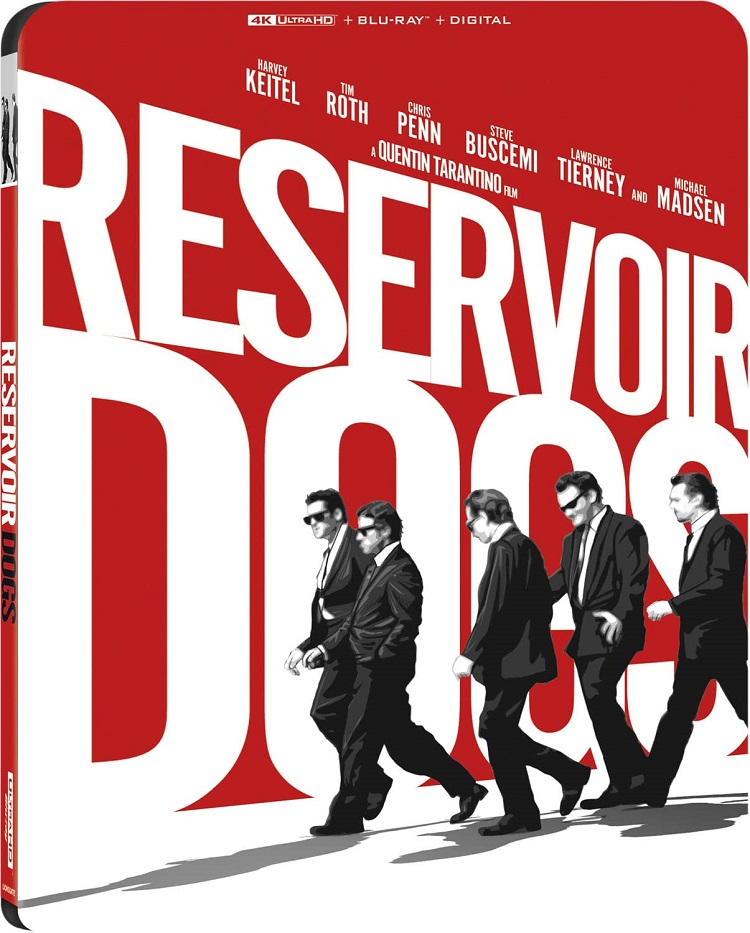 Iconic filmmaker (and equally iconic film buff) Quentin Tarantino burst onto to scene with his legendary 1992 blood-soaked debut Reservoir Dogs, and film history was never the same again.
The plot, about a bank heist gone terribly awry, isn't as important as it originally was back then. Now, the film (being a notorious pop culture staple and ripe for instant imitations) is mainly centered on its non-linear storytelling; dangerous but incredibly engaging characters made famous by the likes of Harvey Keitel, Michael Madsen, Tim Roth, Chris Penn, Steve Buscemi, Lawrence Tierney, and Tarantino himself; and its celebrated script.
Honestly, despite its violence, which is not as graphic now as it was in 1992, the film is actually very subtle now, especially being compared to Tarantino's later gore-extreme works, such as the Kill Bill films, Django Unchained, Inglorious Basterds, and The Hateful Eight.
A lot of people have a love/hate relationship with Tarantino, but I absolutely adore him. He's very passionate about what he does and how he does it. Without him, indie cinema (as well as cinema in general) just wouldn't be the same.
The 4K UHD only has deleted scenes and two featurettes, so it's obviously not as packed with special features as previous releases, especially the DVDs, and collectors will definitely be disappointed by the exclusion of the entertaining selected scene commentary that was included on the 10th anniversary DVD, but if you happen to be a completionist and want to add it to your collection anyway, then this 4K UHD release should be a decent buy.
Other releases:
The Infernal Affairs Trilogy (Criterion): Andrew Lau and Alan Mak's celebrated three-film action saga stars Andy Lau and Tony Leung as a police officer who infiltrates a criminal gang and an undercover cop secretly working for the same gang.
Wayne's World 4K UHD: The 30th Anniversary of the 1992 cult comedy classic starring Mike Myers and Dana Carvey as our beloved aimless metal-heads Wayne and Garth, who broadcast a talk-show from Wayne's basement, find themselves in a series of misadventures after a sleazy network executive wants to turn the show into a big-budget sensation.
Pearl: The follow-up to Ti West's own horror hit X has Mia Goth reprising her role as the now-iconic villain who is trapped on her family's isolated farm and has to tend to her ailing father under the watch of her very devout mother. She dreams of a glamorous life just like in the movies. As her repression builds up, so does her bloodlust.
Used Cars 4K UHD (Shout Factory): The owner of a struggling used car lot is killed, and Kurt Russell, who plays a hot-shot salesman, has to save the property from falling into the hands of the owner's ruthless brother/rival.