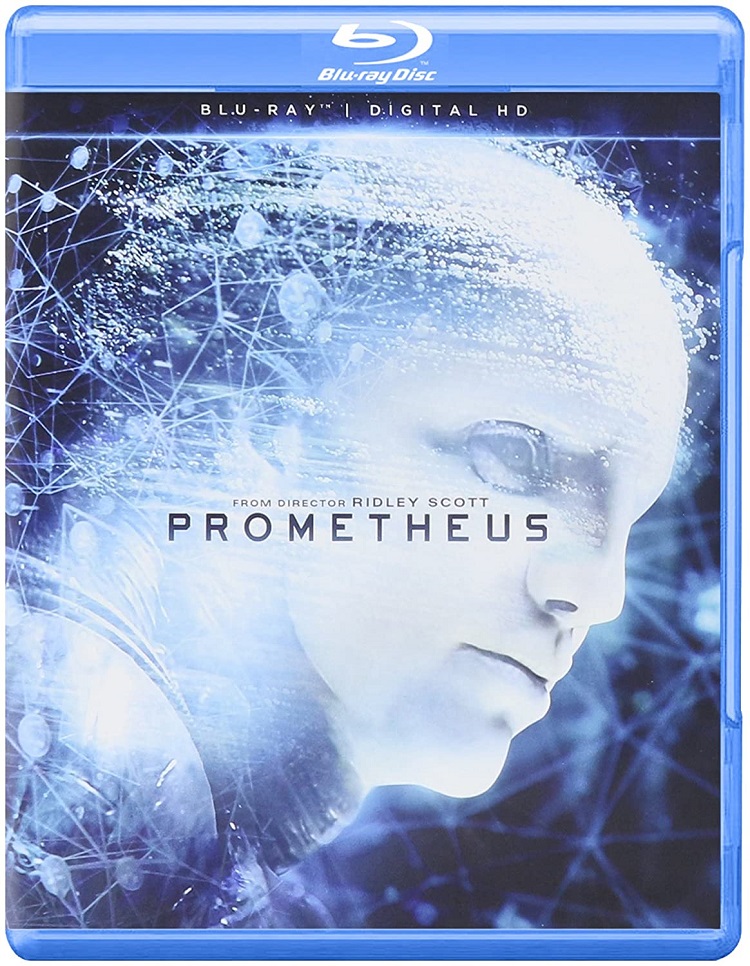 Used to be people gathered around the water cooler to chat about television, movies, and music They'd get a refreshment and this discuss the show that aired last night or the movie they saw over the weekend. I suppose they still do that, but now the Internet is the world's water cooler and there is always someone to talk about whatever you want whenever you want. As a stay-at-home dad, this is both extraordinarily cool and somewhat exasperating.
I love that I have easy access to reviews, trailers, and all the buzz of upcoming and recently released films. Yet, as someone who rarely gets to actually go to the cinema, it can be exhausting trying to avoid spoilers for the really big releases. Prometheus is an excellent example of this. As the much-anticipated prequel to Alien Ridley Scott's film set the internet afire with nerdgasms, both during the lead-up to and the actual release of the movie. It seemed like every movie site and social-media page did nothing but talk about the film. I try to avoid too much information about a movie before I see it as a general rule and this is especially true for ones like Prometheous that look quite promising. Not being able to see it in the theares made this quest quite difficult.
Prometheus is being released in a variety of formats the most ambitious is a Blu-ray 3-D/Blu-ray/DVD/Digital copy combo from there it loses a disk in the normal fashion until you are down to the basic DVD release. The big version is loaded with extras including two audio commentaries, deleted scenes, many featurettes, some internet promo videos, a TED talk where Guy Pierce gives a talk in character, a nearly four-hour documentary on the making of the film, and finally a collection of behind-the-scene photos, screen tests, and miscellanea that makes this one ambitious release.
Also out this week of interest:
E.T. The Extra Terrestrial Anniversary Edition (Blu-ray/DVD/Digital Copy Combo): In this world that I enter into every week where I have to rank the week's video releases there is often a mental argument between the films that I have seen, love, and want a copy of, and the films I haven't seen but am excited to get to watch. This week was no exception, a part of me wanted to pick this classic Steven Spielberg film that I adore and that has some pretty cool special features, but in the end I knew Prometheus was the bigger release and so it got chosen.
E.T. is still a beautiful film though and this new release comes with a new print; a bunch of featurettes about the making of the film, including Spielberg's reminiscences about directing it; and a reunion with the cast, plus a discussion with John Willams about the music and designs, photographs, and other marketing material.
Rock of Ages (Blu-ray/DVD/Digital Copy Combo): While I do try to stay atuned to the latest movie buzz sometimes films completely slip me by and this is one of those times. I'm not sure if that indicates that Tom Cruise's star has dropped that far or if I just fell asleep at the wheel but the used-to-be megastar plays an aging rock legend in this adaptation of a popular broadway musical. (Read Steve Geise's review.)
Dial M For Murder (Blu-ray 3-D): Alfred Hitchcock's classic mystery was originally shot in the 3-D format but rarely seen that way. Now, through the magic of technology, you can watch it in that format right in your own home.
Magical Mystery Tour (Blu-ray): This is the only Beatles movie I've never managed to see. Considering how badly it is generally panned, I can't say that I'm all that excited to see it now, but lots of Beatlemaniacs are sure to be glad to have it on Blu-ray. Extras include interviews with Paul and Ringo, some deleted scenes, a couple of featurettes and audio commentary by Paul.
A Cat in Paris: I'm excited that I can finally watch this animated French film.
It's Always Sunny in Philadelphia: Season 7: My brother got me hooked on this show, but I'm several seasons behind. Looks like I might have to have a marathon soon and catch up.