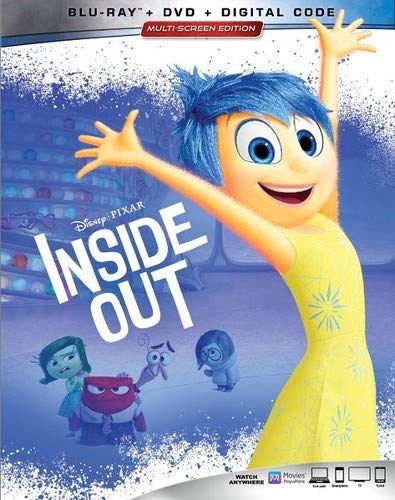 It was a tough October. I got strep throat and followed it with a nasty virus that turned into an eternal coughing session. A friend of mine – actually an ex-girlfriend from college who I stay in touch with via Facebook – her three-year-old son was diagnosed with brain cancer. Ms. Roberta, a lady I don't know but who I have associations with, ran an orphanage and food shelter in poverty-stricken Haiti. She was recently murdered while getting gasoline and her young son was kidnapped and presumably sold into slavery. Another friend of mine went to the hospital thinking he had pneumonia and died in his sleep the next morning. Yesterday, I discovered my aunt has inoperable stomach cancer.
Like I said, it was a tough October. I say this knowing that the heartache I feel over all of this is nothing compared to the utter devastation those people are feeling right now. I say this not to garner sympathy or warm pats on the back. I say this to recognize that sometimes life, quite simply, hurts. Sometimes, it downright sucks and makes me very sad.
I hate to use the tragedy all around me as a segue to talk about a movie, but Pixar's Inside Out is just the kind of movie that works on those deeper levels. Like all the best kids' movies, it works just as well, and perhaps even better, for adults and speaks to them in ways only the best art can.
Ostensibly, the film is about a young girl's emotions (Joy, Sadness, Fear, Anger and Disgust) personified inside her brain where they fight over control of the girl'[s reality. Joy (the wonderful Amy Poehler) usually takes the lead making the girl as happy as can be, but through the adventures of the film she learns that the girl needs all her emotions (even Sadness, perfectly played by Phyllis Smith) to live a fulfilled life.
That's perhaps a simple message, but Inside Out presents it is a wonderfully entertaining and beautiful way. At a time when I've experienced a great deal of sadness and anger, it's a message I'm happy to hear again and again.
You can read my review of the Inside Out sneak preview here.
Also out this week that looks interesting:
Doctor Who: Series Nine, Part One: I'm still very much loving Peter Capaldi's take as the Doctor and so far this season has been really good. That said it's quite obnoxious the way they have broken up the season into separate parts for sale. Especially since the actual air dates (at least here in America) are not separated at all.
Toy Story That Time Forgot: A 22-minute short film with Woody, Buzz, and the Toy Story gang. It stars all the original voice actors and originally aired on ABC last year. I missed it but I'm all for new adventures from these guys. (Read our review.)
Vacation: The classic Chevy Chase film really didn't need an updating or reimagining or whatever this is, but here we are.
Black Sails: Season Two: A pirate show from Starz that I keep meaning to check out.
The Final Girls: A young woman grieving the loss of her mother finds herself pulled into the world of her moms most famous movie – an '80s horror flick. Starring Nina Dobrev, Taissa Farming, Malin Alexander, and Alia Shawkat, that concept has already won my heart and the trailer makes it look like tons of fun.
Eclipse Series 44: Julien Duvivier in the Thirties (Criterion Collection:) Contains four films: David Golder, Poil De Carotte, La Tete D'Un Homme, and Un Carnet De Bal. I know nothing about Duvivier or these films, but Criterion always gets a mention.
The End of the Tour: Jason Segel and Jesse Eisenberg star in this true-life tale of Rolling Stone reporter David Lipsky interviewing David Foster Wallace. .