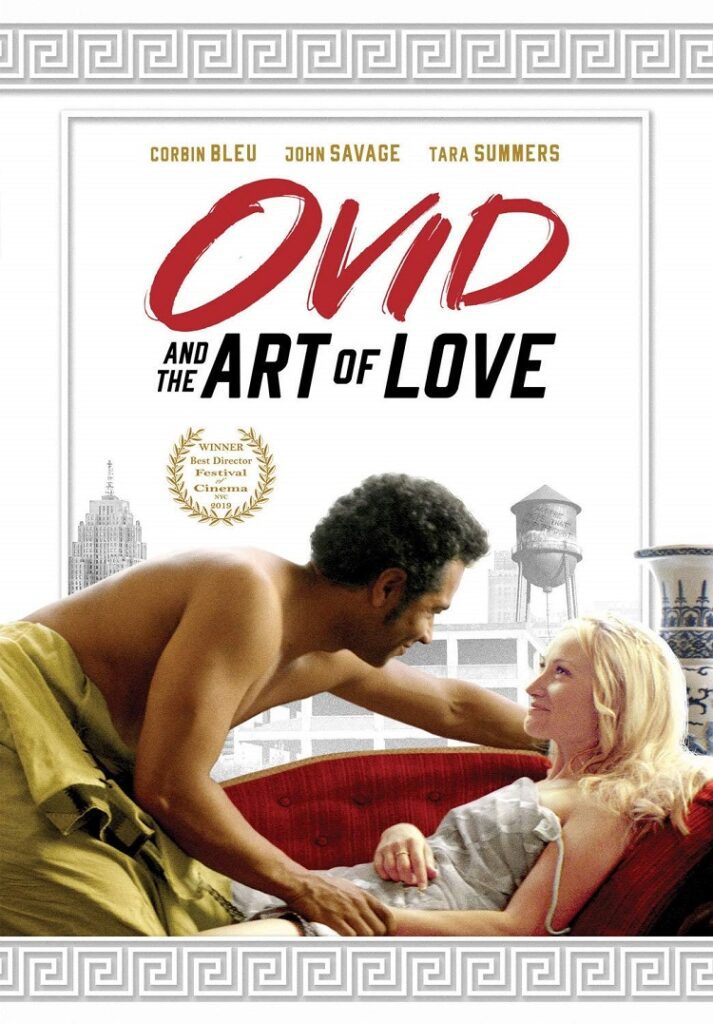 Ovid and the Art of Love sets the life of the Roman poet Ovid in modern-day Detroit. Through historical fiction, the film examines the life of Ovid from his humble beginnings in a small town to his move to the city where he discovers his true purpose.
While the story of Ovid and the contention between he and the Emperor Augustus are literal ancient history, the political corruption and themes about class, race, and equity gaps are just as relevant today as they were in Ovid's time. By setting the film in modern Detroit, writer/director Esmé von Hoffman connects the ancient subject matter with modern day, and shows the audience that sadly not much has changed in the face of thousands of years of so-called progress.
While I really liked the idea of this film, it definitely has some challenges. (Minor spoilers ahead) The film begins with Ovid as a the first-person narrator, but switches back and forth between first- and third-person narration. This switching does not allow for a clear point of view throughout the film.
In addition to that, von Hoffman sets up the audience to believe that Ovid becomes more set in his conviction to become a poet the first night he attends a poetry slam at the Olive Tree. The problem is the audience doesn't actually get to see Ovid's life-changing experience. The scene ends too quickly. Instead, we only see him return to the Olive Tree, ready to attempt his first reading. Outside of Ovid not agreeing with the government's laws and double standards, Ovid's drive to become a poet is not convincing.
There are also some challenges in regards to structure. And while I can tell that von Hoffman wanted to give her audience all the parts of this complex story, more could have been done with less. For example, we didn't need to see the story leading up to exile of Julia I. I think that Julia the Younger could have actually shared that story and it could have been used as a device to bond Julia and Ovid together instead of scenes of assumed intimacy through a night spent together.
There are definitely things to love about this film though. Corbin Bleu is fantastic as Ovid and the performances of John Savage as Augustus, Tara Summers as Julia I, and Tamara Feldman as Julia II are strong and easy for the audience to engage with. Esme von Hoffman also cast actors and performers from the Detroit area, which is always a good thing. I also love that von Hoffman combined modern and ancient clothing and music to connect these two places in history.