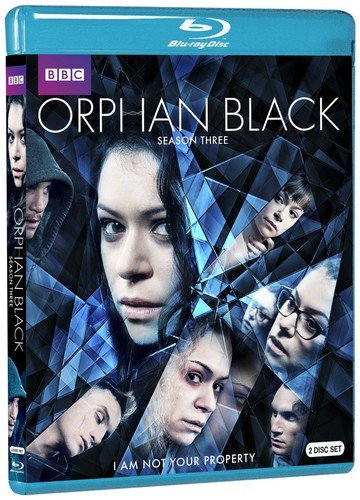 I have this completely random rule that I have to watch at least 10 movies every month. Now to all you movie buffs out there in Cinema Sentry-land that's probably nothing. You probably watch 10 movies a week. But to this "self-employed, works weird hours, and has a wife and a four-year-old daughter" dude, 10 movies is hard to achieve.
I usually get home sometime after 4pm to find the wife exhausted from dealing with the endlessly energetic child. So it becomes my duty to play with her while supper is cooked. Then there is eating, after which we take a walk or go to the store or take a swim. Dishes need to be washed. Baths need to be taken. Et cetera and so on. When we do take a moment to watch a film, if it's not animated, then the daughter loses interest quickly, which means she interrupts every 15 minutes which means we get maybe 45 minutes of film actually watched before bed. All of this makes it difficult to watch more than a couple of movies a week, which puts me right at that the "movies a month" rule.
And we haven't even mentioned all the great TV that exists today and demands to be watched. In so many ways, prestige television has become the thing to watch if you want to stay plugged into the zeitgeist, let alone keep up with the best in modern visual arts. TV is also easier in my lifestyle as I can generally get one episode in a night even while supplying my family's needs.
When Season Two of Orphan Black came out, I noted in my Pick of the Week column that I was rewatching Season One (this time with my wife) and was looking forward to viewing Season Two as soon as possible. Well, nearly a year later and I've still not made it entirely through Season Two. In large part this is due to the complications I've mentioned above. It's hard to watch anything with a four-year-old. It's especially hard to watch complicated television rife with sexual situations, adult language, and lots of disturbing violence with a four-year-old. The wife doesn't stay up late, which means we only get to put it on when the daughter is thoroughly distracted by other things.
So here I am staring at Season Three on DVD, wishing I'd finished Season Two, and making it my Pick of the Week anyways.  I'm still very much into the show even if Season Two is turning into a bit of a convoluted mess.  It's still thrilling TV and Tatiana Maslany is still thoroughly compelling in her myriad of roles. (Read Steve Geise's review.)
Also out this week that looks interesting:
The Casual Vacancy: When J.K. Rowling finished the Harry Potter series, there was a lot of speculation on what she'd do next. Her answer was this: a novel for adults about a local election in a small town that deals with issues of race, pornography, drug use, domestic violence, and other social issues. It got pretty mixed reviews from critics and while it sold very well, it more or less came and went in terms of social currency. This isn't surprising as critics never really loved Harry Potter and the sort cultural explosion that series created rarely strikes an author more than once. They made a mini-series of the book, which likewise doesn't seem to have made a dent in the zeitgeist. Still, I loved the Potter series and I'm interested to see what else Rowling is capable of and the series stars Michael Gambon, whom I love. So I'll definitely give this a shot.
Night and the City (Criterion Collection:) Jules Dassin's famed noir gets the full Blu-ray treatment from Criterion.
Foreign Intrigue: Robert Mitchum stars in this adaptation of a television series about a press agent investigating his enigmatic millionaire employer shortly after he dies. I love me some Robert Mitchum and some quirky rich people.
The Affair: Season One: Dominic West and Ruth Wilson star in this dual-perspective drama about an extramarital relationship. It's gotten great reviews and I'm anxious to see it, but I'm quite sure my wife won't be interested in a show all about cheating spouses.
How To Get Away With Murder: The Complete First Season Generally speaking, I find network TV completely useless. But lately they've become pretty good with creating completely ridiculous, but somehow utterly enjoyable popcorn viewing. This one, with Viola Davis playing a law professor who, along with her students, becomes entwined in a murder plot sounds like something I can watch and love without really paying attention to.
Last Tango in Halifax: Season Three: This British drama about two long-lost childhood sweethearts who reunite at the end of their lives keeps popping up in my suggestions list on Netflix. One of these days I'll see how well they know my tastes.
Strike Back: The Complete Third Season: Cinemax's big-budget action show looks rather dumb, and I've long since given up on watching action flicks, but somehow I'm still curious is they can pull it off episode after episode.
The Divergent Series: Insurgent:  I know nothing of this film other than its based on a young adult sci-fi novel and is the second of a trilogy.  There seem to be a lot of films that fit into that mold ever since Harry Potter set all sorts of records.  I can't say I've really kept up with that trend, but I figure when my daughter hits that certain age we'll be sitting down to this sort of thing a lot. (Read Steve Geise's review.)