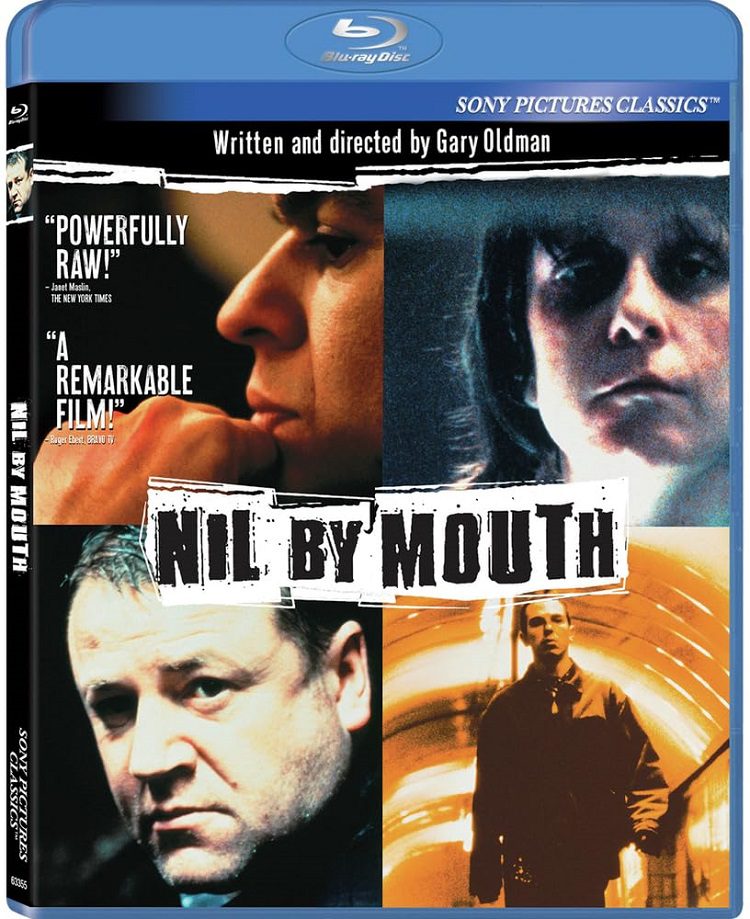 The British kitchen sink and social realist dramas of the 1950s and 60s were emotional and draining, but they don't hold a candle those in the 1990s and perhaps now. These are both emotionally and physically viewing experiences that refuse to cater to softness and tameness. Legendary actor Gary Oldman's 1997 sole directorial debut, Nil by Mouth, just may be the bleakest and most dour of them all.
This disturbingly vulgar film throughout centers on a blue-collar family in South London desperately struggling to get by. Val (Kathy Burke) and her husband Ray (Ray Winstone) live with her widowed mother Janet (Lalia Morse), elderly grandmother Kath (Edna Dore), and brother Billy (Charlie Creed-Miles) together in a cramped apartment. They all try to work out their differences and demons, but Ray's sadism, Billy's grave drug use, as well as the already difficult conditions that surround them, threaten to tear them even further apart.
Watching this made me almost made me feel complicit (and at times shaken), especially because it unfolds more like a documentary rather than a mainstream film, which makes it even grittier. It feels like you're stumbling upon harsh real life and the lost souls that inhabit it. Since it was partially based on Oldman's own life, it feels like he is opening old wounds and refusing to let the audience heal them.
The cast is ferocious, especially Winstone who is terrifying as hell, to the point where you literally fear for everyone else in the film. Matching him is Burke, whose brave performance as the battered Val deservedly won her the Best Actress award at the 1997 Cannes Film Festival. If you're triggered by domestic abuse, then beware the scene where Winstone accuses her of cheating, and even more harrowing is the next moment where she tells Morse (very good as Janet) that it was a 'hit & run'. Burke captivates in both.
If he never directs another film, at least Oldman has Nil by Mouth, to show that he's just as talented as a filmmaker as he obviously is as an actor. Rough, tough, grim, and realistic are just only a few words that describe this strong, gripping example of British cinema.