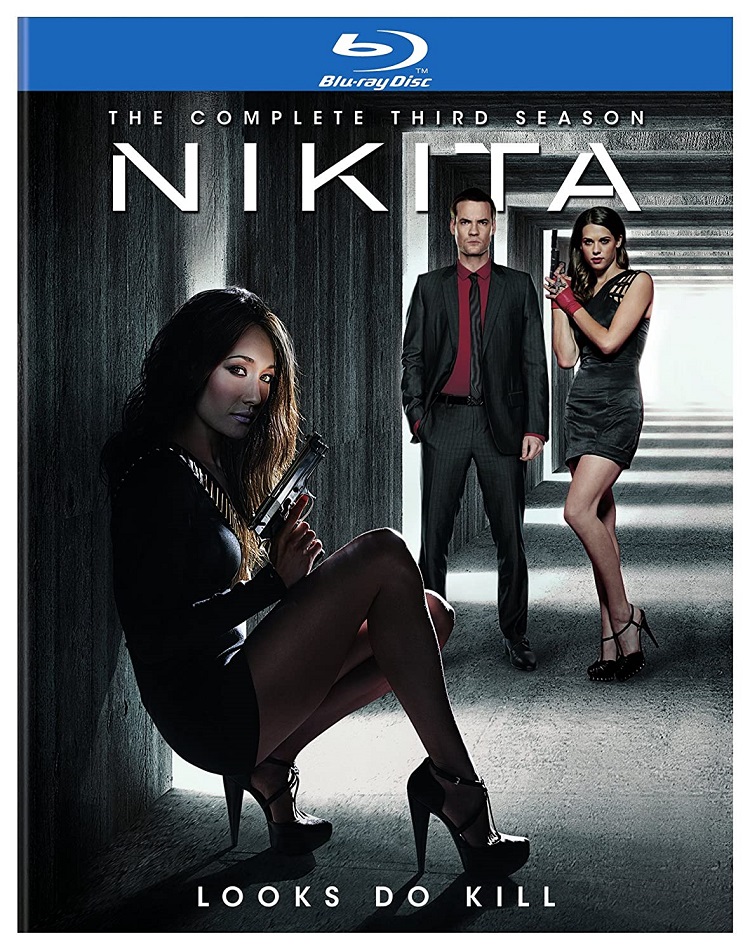 Shows airing on CW aren't generally known for the strength or complexity of their writing, but Nikita has been a delightful surprise during its run with ever-changing dynamics that promise and deliver thrills at every turn. Just when you get used to the status quo, the writers throw in a plot twist or untimely character death to keep us guessing where the characters will go next. Sure, those twists stretch believability at times, and the characters are a bit one-dimensional, but this is a consistently entertaining show worthy of adding to your queue.
Of course much like other CW shows, the principal enticement to tune in is the attractive cast, in this case led by star Maggie Q. Beautiful people having action-filled adventures will always be a winning formula for Joe Sixpack, and Nikita is no exception. This show also had a leg up with built-in audience awareness of its source material, whether it be Luc Besson's original film La Femme Nikita, the US theatrical remake Point of No Return, or the previous USA Network series La Femme Nikita. So, pre-established concept, pretty cast, entertaining writing and action…where could it all go wrong? In a perfect world, the show should be on the air for years to come, and yet season three represents the final full season, with only a mini-season coming to close out the series next spring.
After spending the first two seasons attempting to destroy the shadowy espionage unit known as Division, Nikita starts off season three in an unlikely new position: Division's boss. It's been a long, thrilling, convoluted ride to get her to the queen bee role, but it's not a job she wants. No, Nikita's stated objective for the season is to keep Division open only long enough to hunt down and neutralize remaining rogue assassins that pose a threat to the country. Where that might be enough for some shows, just trotting out a new assassin every week and letting the team take them down, Nikita's group also continues to be threatened by deposed Division leader Amanda, operating in the shadows around the world to offer diabolical opposition to our heroes.
Meanwhile, Nikita and her main man Michael continue to strive for a fulfilling work/life balance as their romance deepens, while Nikita's protoge Alex and her Division boyfriend Sean also struggle. Hacker king Seymour also finds some romance within Division this season, offering further evidence that even the most immature characters are growing up and preparing to leave the Division nest. Romance isn't a primary thrust of the show, but it's a nice change to see the usually deadly serious characters find some happiness, no matter how fleeting for some.
The Blu-ray image quality enhances the frequent fast-paced action scenes, providing no discernible artifacting in even the most hectic fights. Sound is provided in full-bodied, bone-crunching DTS-HD 5.1 Master Audio and is pleasantly immersive. The Blu-ray release also includes an UltraViolet digital download copy of all 22 episodes. Bonus features are lacking, with only a brief gag reel and a handful of insignificant deleted scenes.